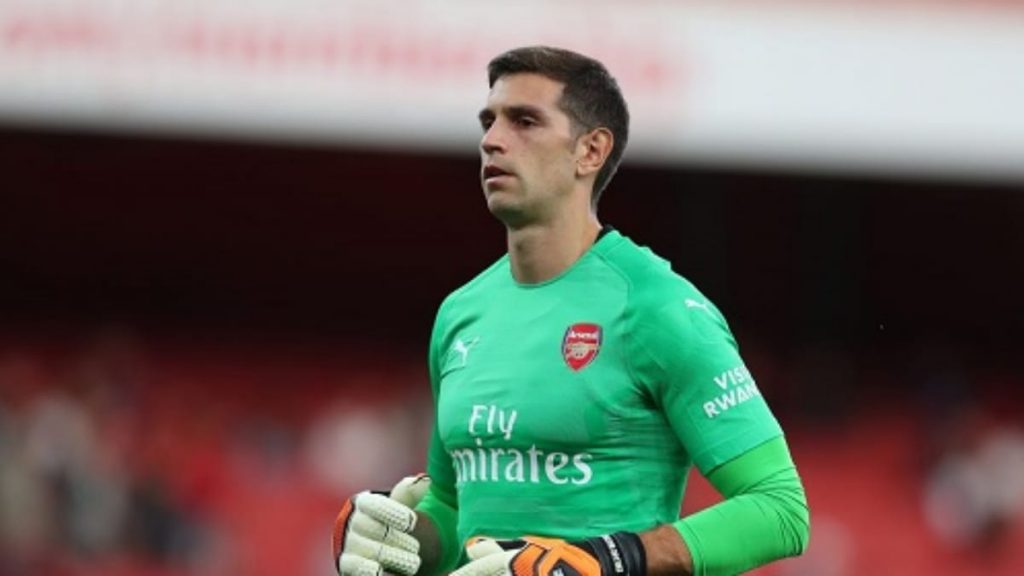 Arsenal goalkeeper and hero in recent times, Emiliano Martinez as made his move to Aston Villa for $28 million. He was first bought from Independiente in 2010 but has always been Arsenal's second or third choice keeper, with Bernd Leno taking the No. 1 shirt recently.
Martinez in 19/20 season
What some thought would be a disastrous run of form, turned out to be a heroic tale for the Argentinian, who played a crucial part in both the FA Cup and Community Sheild victories. This resulted in Martinez becoming a fan favourite with many fans not wanting to see him go. However, it was time he finally made a move after staying at the North London club for 11 years. 
Martinez said his goodbyes to the Arsenal fans on a video on Instagram, "Thank you Arsenal. For me, I could not be happier to leave through the front door with the Arsenal fanbase supporting me and the club supporting me. I had 11 years at the club, and even if it was a hard road for me, and I suffered through my time at Arsenal, today I am happy and I tried to show young goalies how work pays off."
Arteta and Arsenal wanted him to stay and even offered a contract extension to his current deal that would see him staying till 2022, however, they could not assure him any playing time, with the keeper wanting to be a first choice goalkeeper.
Also read: Manchester United Prodigy: Anthony Elanga could follow in the footsteps of Mason Greenwood.