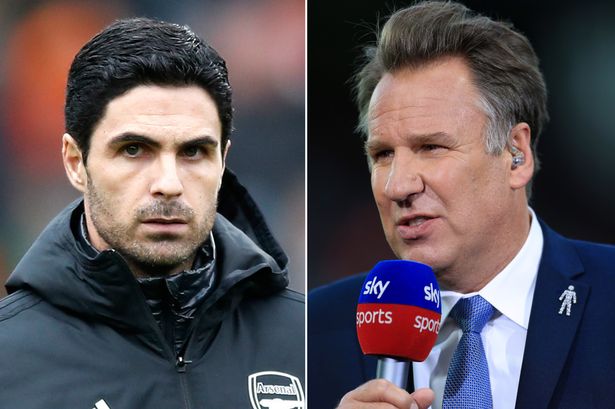 Paul Merson claims that buying up Manchester City 's John Stones will be a move in the right direction. Merson advises Arsenal that £200 million will not be enough to address their issues.
"Mikel Arteta has no chance of getting the money he needs out of Arsenal." -former Gunners star Merson told the reporters at Daily Star.
"They could spend £200m and still not make the Champions League next season because the gap is so big.
"They need a centre-back, a central midfielder and another striker. The whole spine of the team really.
Mikel Arteta 's recognizable face was brought in seeking to reverse the tables, with the camp already being requested to inspire a long-time team leader amd former Arsenal player.
Though, yet again the Gunners won't be able to finish in the top-four, inconsistency remains a concern for everyone at Emirates Stadium.
Also read: Frank Lampard advice to Christian Pulisic: How to dominate the Premier League?
The Spaniard further suggests his opinion the way Arteta should go around this summer market:
"And I think he might go for John Stones at Manchester City. Pep Guardiola doesn't seem to trust him, and Arteta has worked with him before.
"Arsenal need an out and out defender, not another David Luiz who knows how to play the ball out from the back but makes a lot of mistakes.
"But Stones is English, young enough to improve, and Arteta will know all about him and know he fits into the system.
"Arsenal beat Liverpool this week but how many chances did Jurgen Klopp's have? They won the game because of a couple of mistakes.
"You don't normally see Virgil Van Dijk and Alisson making mistakes like that and I expect City to beat them in the FA Cup semi-final.
"Arsenal have a chance because it's a one-off game and anything can happen. If they defend like they did against Liverpool it could get interesting.
"But that's the thing with Arsenal, you can't rely on them to play with any consistency and they would have to get massively lucky to get to the final.
"Arteta said himself the gap to the top two is enormous and he's dead right. Arsenal are a million miles away.
"If you look at the quality of City versus Liverpool and the North London Derby, it's chalk and cheese really."
Arteta is currently waiting to find out what the transition allocation would be for the summer season. Though, the 38-year old seems optimistic that demands will be fulfilled by the board of the North London club.
Also read: Ruben Loftus-Cheek will stay at Chelsea
Arsenal may wind up charging Mesut Ozil to leave the team says Paul Merson:
Throughout his tenure in England, Ozil has been a controversial leader, with often asked questions regarding his dedication to the cause and a willingness to dig deep when things get difficult.
There's Mesut Ozil's wages to get off the books. They might end up having to pay him just to leave.
"And Pierre-Emerick Aubameyang needs a new contract that won't come cheap. He's already in his 30s but Arsenal can't afford to lose him.
"That's a lot of money gone already. And I know Arsenal. I played there. Arsenal don't gamble with their money.
"They don't take big risks in the transfer market. It's not their way. Arteta must know that – but if you don't ask, you don't get I suppose.
"A lot depends on the market as well. If someone goes for £80-90m at the start of the window, Arsenal are in trouble because it sets a tone and they can't match it.
"But I think it's hard for a lot of clubs to spend money right now, so you might find the top players everybody wants just don't hit the market." – Merson told the Daily Star.
Also read: Solksjaer responds to Lampard's claim about VAR favouring Manchester United
Another Gunners Legend 'Ray Parlour' also has a say on the matter: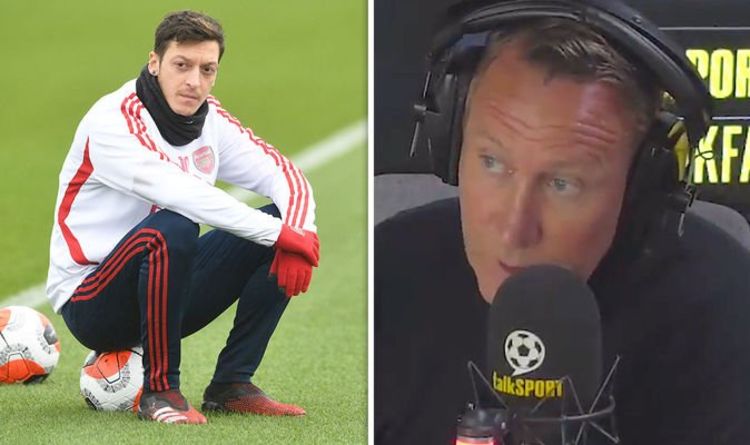 "Arteta is the right man to take the club forward and you have to take a gamble to get better players.
"The problem will be attracting the players. They have to sell the club.
"Investment will be very important. To get back into the Champions League, which is massive revenue, it probably takes a bit of a gamble. More quality of players.
"Football is all about money now. To have any chance to break back in the top four you have to spend money.
"It doesn't always mean buying really expensive players – it's about the right recruitment. Look at the positions you need.
"Your scouting has to come into their own. And they need the right characters."
Arteta's troops can seal their first silverware of the season with their hands on the FA Cup. Arsenal will meet Manchester City in the FA Cup semi-finals on Saturday.
Also read: Gareth Bale top 3 goals in the Finals: Happy Birthday 'The-Welsh-Golfer'