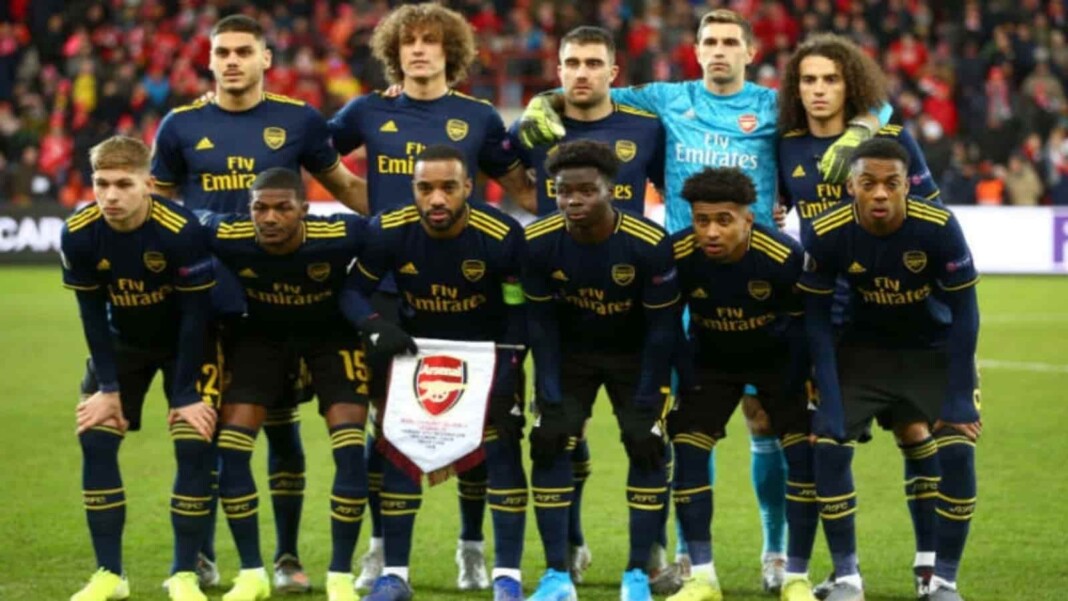 Arsenal will seek to improve on one of its most dismal seasons in recent years as they are set for their 2021/22 Premier League campaign. They start their Premier League season with an easy match comparatively against newly-promoted Brentford on August 14th.
With their second encounter at home against Champions League champions Chelsea on August 21st, things rapidly get difficult for them. It doesn't get any easier after that, as they have to go to the Etihad to play Premier League champions Manchester City on August 28th.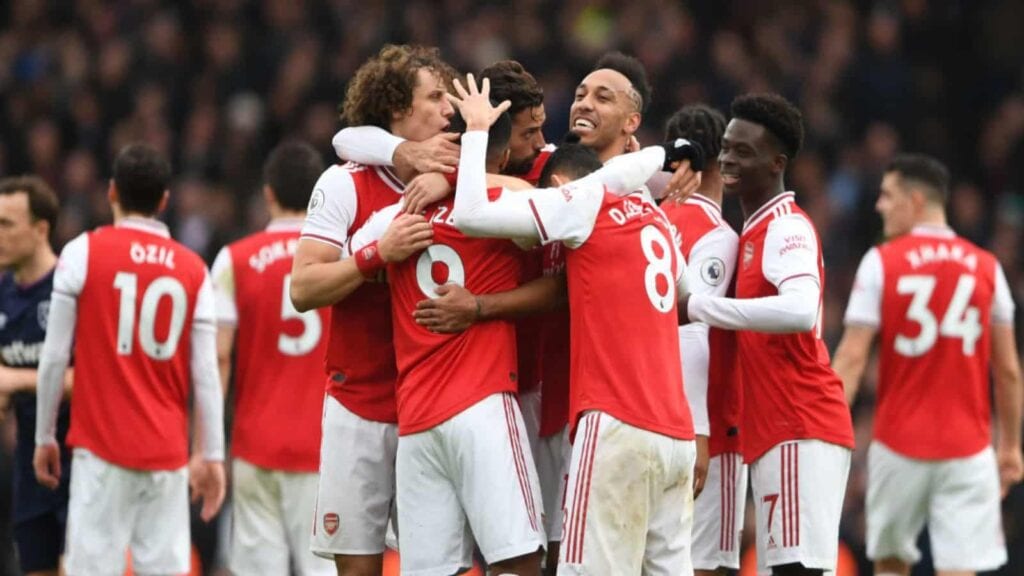 Arsenal's first north London derby will take place on September 25th at home against Tottenham Hotspur, with the rematch taking place on January 15th at the Tottenham Hotspur Stadium.
Arsenal's Boxing Day match is against newly-promoted Norwich, their New Year's Day match is against Manchester City, and their season ends on May 22nd with a home match against Everton.
Arsenal Fixtures Premier League 2021-22
| | | |
| --- | --- | --- |
| Date | Time | Fixtures |
| 14/08/2021 | 15:00 | Brentford v Arsenal |
| 21/08/2021 | 15:00 | Arsenal v Chelsea |
| 28/08/2021 | 15:00 | Manchester City v Arsenal |
| 11/09/2021 | 15:00 | Arsenal v Norwich City |
| 18/09/2021 | 15:00 | Burnley v Arsenal |
| 25/09/2021 | 15:00 | Arsenal v Tottenham Hotspur |
| 02/10/2021 | 15:00 | Brighton v Arsenal |
| 16/10/2021 | 15:00 | Arsenal v Crystal Palace |
| 23/10/2021 | 15:00 | Arsenal v Aston Villa |
| 30/10/2021 | 15:00 | Leicester City v Arsenal |
| 06/11/2021 | 15:00 | Arsenal v Watford |
| 20/11/2021 | 15:00 | Liverpool v Arsenal |
| 27/11/2021 | 15:00 | Arsenal v Newcastle United |
| 30/11/2021 | 20:00 | Manchester United v Arsenal |
| 04/12/2021 | 15:00 | Everton v Arsenal |
| 11/12/2021 | 15:00 | Arsenal v Southampton |
| 14/12/2021 | 19:45 | Arsenal v West Ham United |
| 18/12/2021 | 15:00 | Leeds United v Arsenal |
| 26/12/2021 | 15:00 | Norwich City v Arsenal |
| 28/12/2021 | 15:00 | Arsenal v Wolverhampton |
| 01/01/2022 | 15:00 | Arsenal v Manchester City |
| 15/01/2022 | 15:00 | Tottenham Hotspur v Arsenal |
| 22/01/2022 | 15:00 | Arsenal v Burnley |
| 08/02/2022 | 19:45 | Wolverhampton v Arsenal |
| 12/02/2022 | 15:00 | Chelsea v Arsenal |
| 19/02/2022 | 15:00 | Arsenal v Brentford |
| 26/02/2022 | 15:00 | Arsenal v Liverpool |
| 05/03/2022 | 15:00 | Watford v Arsenal |
| 12/03/2022 | 15:00 | Arsenal v Leicester City |
| 19/03/2022 | 15:00 | Aston Villa v Arsenal |
| 02/04/2022 | 15:00 | Crystal Palace v Arsenal |
| 09/04/2022 | 15:00 | Arsenal v Brighton |
| 16/04/2022 | 15:00 | Southampton v Arsenal |
| 23/04/2022 | 15:00 | Arsenal v Manchester United |
| 30/04/2022 | 15:00 | West Ham United v Arsenal |
| 07/05/2022 | 15:00 | Arsenal v Leeds United |
| 15/05/2022 | 15:00 | Newcastle United v Arsenal |
| 22/05/2022 | 16:00 | Arsenal v Everton |