With the transfer season taking some interesting twists we could see some very exciting bids in the next few days. One of the transfer moves that could materialize in the future is that of Martin Odegaard. Although it's hard to predict whether the move could materialize as Dani Ceballos has suffered an injury that might prompt Real Madrid FC to keep Odegaard at the club. Both players were fellow teammates at Real Madrid FC.
Odegaard spent the second half of last season on loan with Arsenal FC. Manager Mikel Arteta is on a buying spree this season which clearly highlights his intent to add some fresh legs in the dugout keeping the longer process in mind.
Arteta was also interested in James Maddinson and Emi Buendia. The gunners needed a midfielder who could add attacking flair and creativity in the midfield and the attacking midfielder could be a perfect signing if the deal is successful. Although the gunners failed to make an impression last season the Norwegian was impressed with his play.
How would Martin Odegaard's presence lift the gunners performance if the deal is successful?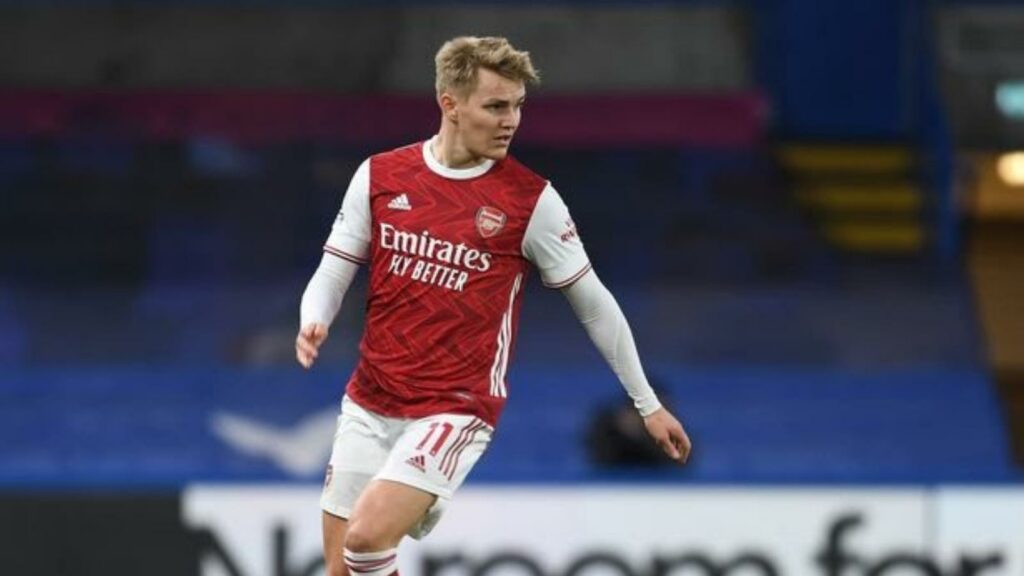 Odegaard has the intelligence and skills to keep the ball in play with his distribution. The Norwegian is known for his shooting skills and has the ability to attack the opposition with his pressing game. The attacking midfielder's biggest strength is his ability to build attacks during set pieces and open play.
Odegaard is known for his competitive work ethic and can get on the ball quickly with his swift control and balance. His technical skills were always praised by ex-footballers and has the ability to link up play with the strikers. Odegaard's speed allows him to recover the possession quickly. Odegaard scored 1 goal in 14 Premier League games last season with 2 assists to his name.
Real Madrid FC is interested to open talks with Odegaard for a longer duration but some doubt whether he would get enough opportunities at the club. Arsenal also successfully entered a deal with Joe Willock recently and stamping a permanent deal with Odegaard would open the doors for a bright future for the club as well as for the player.
Also Read: Arsenal reopen talks to sign Martin Odegaard from Real Madrid