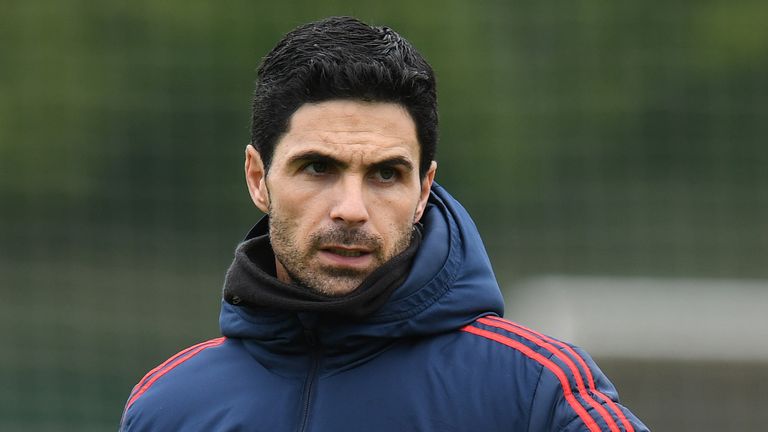 Arsenal manager Mikel Arteta has told his squad to "seize the opportunity " to win the FA cup and qualify for Europa League next season. According to the final Premier league standing Arsenal finished on the  8th spot. Arsenal's fate is in their own hands. A victory against London rivals  Chelsea would grant them access to European action next season. A win also helps Arsenal expand their trophy cabinet with an FA-Cup trophy.
In an Interview Arteta said "Well, I need a month probably to get some conclusions! Since I arrived here on the 20th of December, so many things happened. So many stones have been in our way. But I believe we have done a lot of progress in many situations. Around the environment as well that we are creating, the unity that the fans, team and club are showing at the moment and I think we are on a good track. We have a great opportunity now to have a good season if we are able to win against Chelsea in the final, lift the trophy and qualify for Europe.".
Arsenal's Midfielder Ainsley Maitland-Niles is also hopeful of wining some piece of silver wear for the Gunners this season. In an interview he said, "It's been a long, tough season without the fans being here and what's gone on in the world. We're just going to have to push on and think about the final now. It hasn't finished for us just yet. The main objective is trying to bring the trophy home. We're all bubbly, we're all pretty confident in ourselves. We're going to sleep on it and then go back to work in the week to focus on the final."
Arsenal will prepare themselves for the FA Cup final clash against Chelsea which is scheduled on 1st August.
Also Read : Jan Vertonghen announces his departure from Tottenham