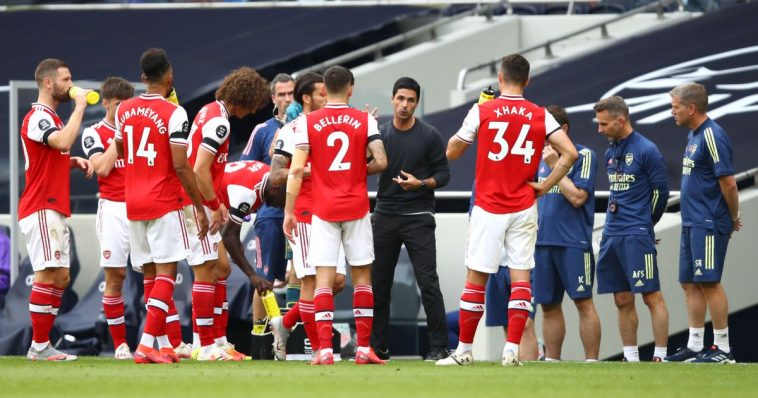 Mikel Arteta stated that he and board are on the same wavelength for the upcoming transfer window. Arsenal are expected to make massive changes to their squad for next season. The Arsenal manager would need to rack up some money to bring in players this summer.
In an Interview with Skysports Arteta said "For me, it's the number one question when we bring someone to the club. What is he like? How is he going to react in difficult moments? Is he a leader? Is he someone who is going to push his team-mates? or Is he someone who can be stable and consistent in the long-term?".
Arteta has shared the potential transfer list with Arsenal's management. By the looks of ,it seems Arsenal wants to do well in the coming years as well as all competitions they participate in. "I am encouraged that we are on the same page. We are going to try to do our best to evolve the team. First of all the players we already have here, if there is anything extra to help them more and give them a better environment. Then, if we go into the market and we have to do things, to decide which ones to do and how quickly we can do them" later added Arteta.
Arteta's Arsenal has shown glimpses of what wonders produce. The team lacks in certain areas and participating in major European tournaments is also on Arsenal's agenda. Arteta justified his ambition by saying " We are completely ready for that, and I also have a really good understanding with [technical director] Edu. Me and the board have been working together to put together a plan that we are convinced can be successful. "But also, it's important to have all the information you need from the team that you have. From the players, from everything. That took some time as well.
Arsenal face Chelsea in a FA CUP final at Wembley Staduim. If emerged victorious Arsenal will be eligible to Europa League next season.
Also Read : Jordan Henderson: 'We are looking forward to retain the Premier League title'