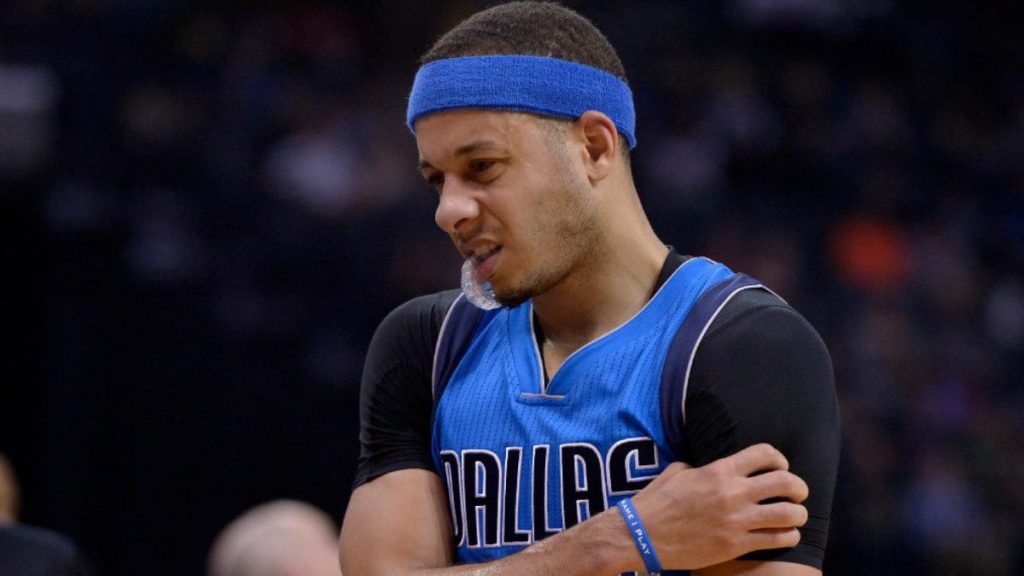 It surely wasn't a day the Philadelphia 76ers' fans would want to remember. First Seth Curry tested positive of Covid-19. The team learned near the start of its loss to the Nets in Brooklyn today. Because of Seth Curry testing Positive of Covid as per the sources, the 76ers would be staying in New York until the next round of tests take place. Curry, who sat out the previous game with left ankle soreness, spent the first quarter on the bench before the 76ers were made aware of a positive test, sources said. He was wearing a mask and was seated next to assistant coach Sam Cassell and center Joel Embiid. 
Lastly, talking about the game between 76ers and the Nets, the latter were without their marquee duo of Kevin Durant and Kyrie Irving. But their roster surely did not let the fans miss the duo on the offensive end, scoring 122 points. Surprisingly Joe Harris led the scoring chart for the Nets with 28 points whereas proving to be a consistent scorer this season, Caris LeVert scored another double-double with 22 points and 10 assists.
Seth Curry tests Covid positive whereas 76ers lose 2nd game of the season
"Obviously it's a totally different team when those guys are out here," guard Caris LeVert said, "But I think we've done a great job of having a next-man-up mentality, guys stepping into those roles and fulfilling what we need as a team."
The Nets already knew they'd be without Durant for a second consecutive game because of the NBA's health and safety protocols. Nash said Durant would be able to return Sunday if he continues to test negative for the coronavirus until then.
Nash said he didn't think the strong performance without them sent a message to the rest of his players.
"I think the message is for the whole group that when we play connected and we have that fighting spirit, we give ourselves a great chance every night no matter who's available," he said.
The 76ers came in at 7-1 and off their best performance of the season, when they shot an NBA season-high 61.7% in a 141-136 victory over Washington on Wednesday.
Talking about the 76ers players' performance, Joel Embiid scored a double-double with 20 points and 12 rebounds. Shake Milton playing in place of Seth Curry scored a season-high of 24 points.
Milton said he didn't believe the Sixers had a letdown because of the Nets' absent stars.
"I don't think that was it at all," he said. "It's the NBA and it was a back-to-back, but guys in the NBA know they can play. So if you don't come out and you're not on top of your game and you're not ready to go, not mentally locked in, you can get beat by anybody." 
Also Read: Anthony Davis and LeBron James' double-double not enough to save LA…