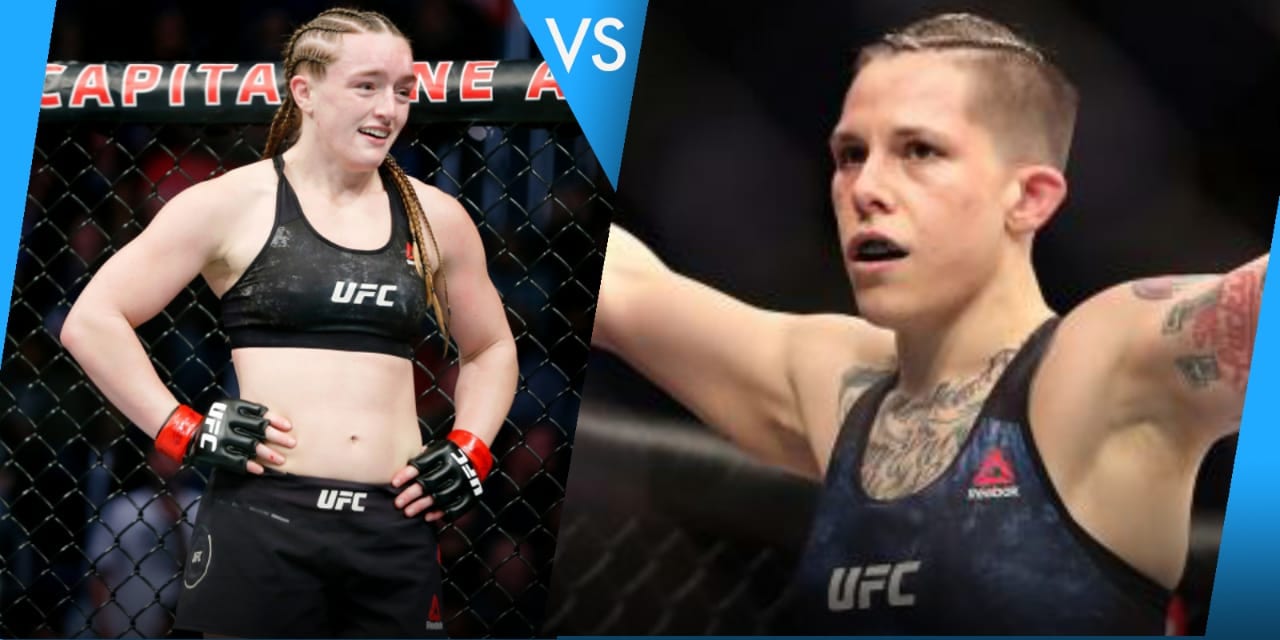 Aspen Ladd has been gone for some while now and is ready to make a return against Macy Chiasson in the month of July at a UFC event. The women's UFC bantamweight contender is set to return on July 24th. This news was first reported by ESPN. Aspen Ladd is returning back after multiple injuries.
Ladd had to experience an ACL and MCL tear in recent times. Though it is very difficult to make a comeback from an injury of such, Aspen has put in the efforts to make her return possible. The fighter has not competed since December 2019. She has a record of 9-1-0 in her professional career.
Aspen Ladd's opponent, Macy Chiasson on the other hand has a record of 7-1 in her professional career as a fighter. She has 5 wins and loss in the UFC. Chiasson emerged a the TUF 28 featherweight winner. She is coming of wins in her last two bouts against Marion Reneau and Shanna Young.
Aspen Ladd keen on looking for the title shot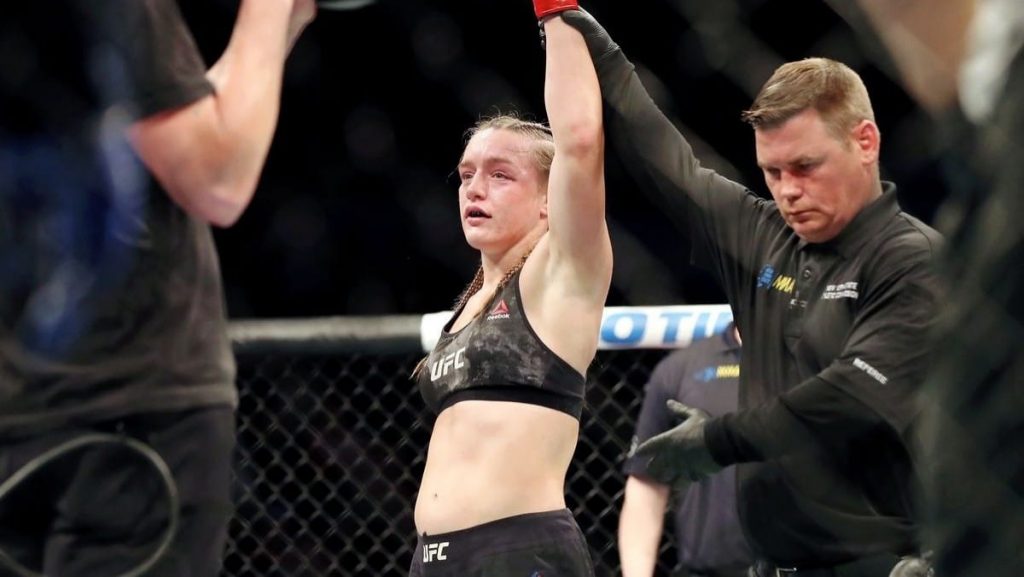 Aspen Ladd is coming back to the octagon after an almost 2-year break and recovering from injuries. Ladd was last seen inside the ring against Yana Kunitskaya in December 2019. Aspen won the bout by knocking out Yana in the third round. Prior to the victory against Yana, she lost to Germaine de Randamie in the main event of UFC Fight Night 155.
Aspen Ladd has a record of 9-1-0 in her professional career. She has 4 wins and 1 loss in the UFC promotion. Her loss came against the former featherweight champion. Ladd is currently sitting at the number three contender position in the official UFC rankings.
The location of the fight between these two fighters is yet to be decided. Aspen could see a possible title shot in the near future if she can win against Chaisson.
Related:
Also read: Francis Ngannou opens as favorite in the rematch against Derrick Lewis
Flyweight battle between Maycee Barber and Miranda Maverick confirmed for July 24 event by UFC