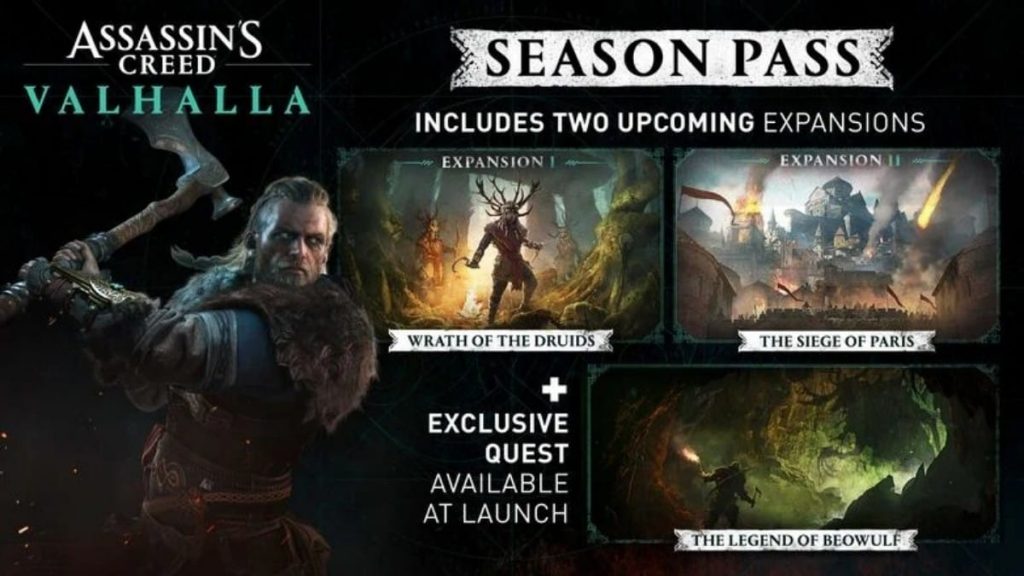 Assassin's Creed Valhalla is the latest instalment in the famed series. The franchise has seen it's ups and downs and has hit a good stride recently. Assassin's Creed Valhalla details the Viking Expansion into the Mainland with it's own spin. You play as Eivor who is on a quest to make a new place to call home in a dangerous and unknown land. The game features lots of intricate conversation choices, stats to level up, weapons to use and skills to learn. There is also a massive and detailed open world. In this article we will see all we know about the upcoming Assassin's Creed Valhalla DLC.
AC Valhalla DLC scheduled for 2021
There are two expansions that will add onto the already expansive and rich game. These are The Wrath of the Druids and The Siege of Paris. In the first DLC, Eivor will travel to Ireland and battle a mysterious cult known as the Children of Danu. There seems to be a lot of thrilling and creepy content in this expansion. The Siege of Paris sees Eivor and the Danish forces break into and take down the French Capital from within. The expectations are pretty high as fans want more and more of the interesting world and lore.
There is already lots of Season 2 content such as River Raids, Festivals and Settlements to occupy being added. Season 2 content will drop in March this year.
Ubisoft has also been hyping up the upcoming DLCs stating that they hold a lot of content. Only time will tell how their latest move in the prestigious Assassin's Creed Franchise pans out. That was our article regarding the Assassin's Creed Valhalla DLC.
Also Read: PUBG Mobile Redeem Code: 1st January 2021