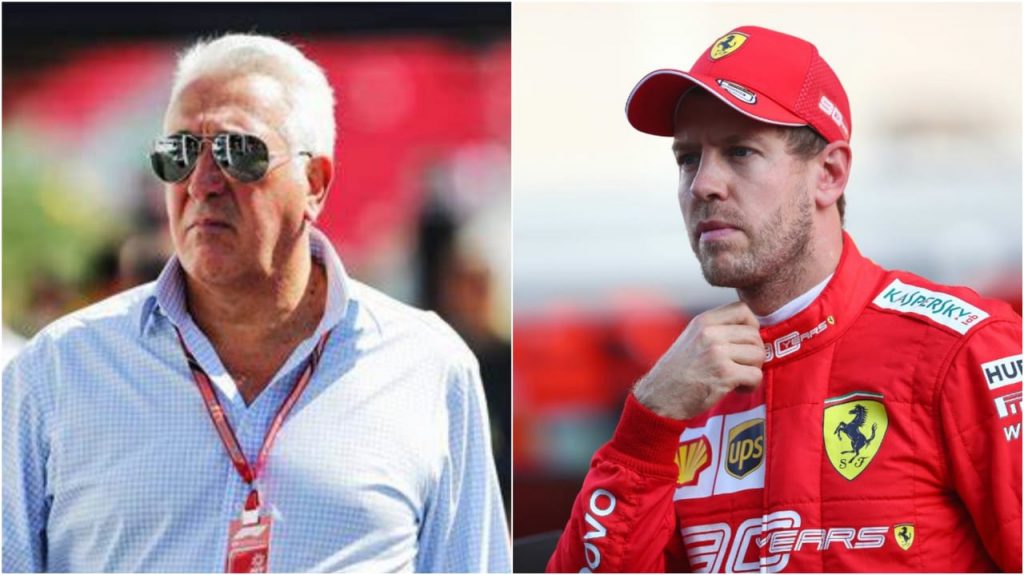 The 33-year-old, Sebastian Vettel endured a terrible season at Ferrari, which saw him pick up just the solitary podium. For most times in the campaign, Vettel struggling to rise up the lower midfield positions. In addition, he also lacked the necessary pace to compete with his rivals. 
But with the new season coming, he must be hoping he could turn the tables around for himself. Having said that, Aston Martin, led by their owner Lawrence Stroll, reached out to Vettel in the hope of enticing him to join their project. Months later, an official announcement arrived stating Vettel joined.
Speaking in an interview, Stroll praised and explained what the former Ferrari driver brings to the table.
Lawrence Stroll has high hopes from Sebastian Vettel in 2021 F1 Season
Lawrence Stroll stated, "This team has done many things, but one thing it hasn't done is be a world champion, and what Seb brings is that mindset, the methodology, the work ethic, and the planning around being a world champion and that is invaluable."
The fact that Sebastian Vettel possesses an engineer's mind and racing intellect is not a secretive fact. Over the years, he has cultivated a reputation for himself and gained experience, which he will now look to utilize with Aston Martin in his prime years.
"He is unbelievably motivated to be a part of Aston Martin returning to Formula One. You don't become a four-time world champion and then forget how to drive."
"There were factors on his mind last year but I don't have one hesitation that he will be as quick as ever," concluded Stroll. 
Also Read: Sergio Perez Relying on his Biggest Asset to Outrace Teammate Max…