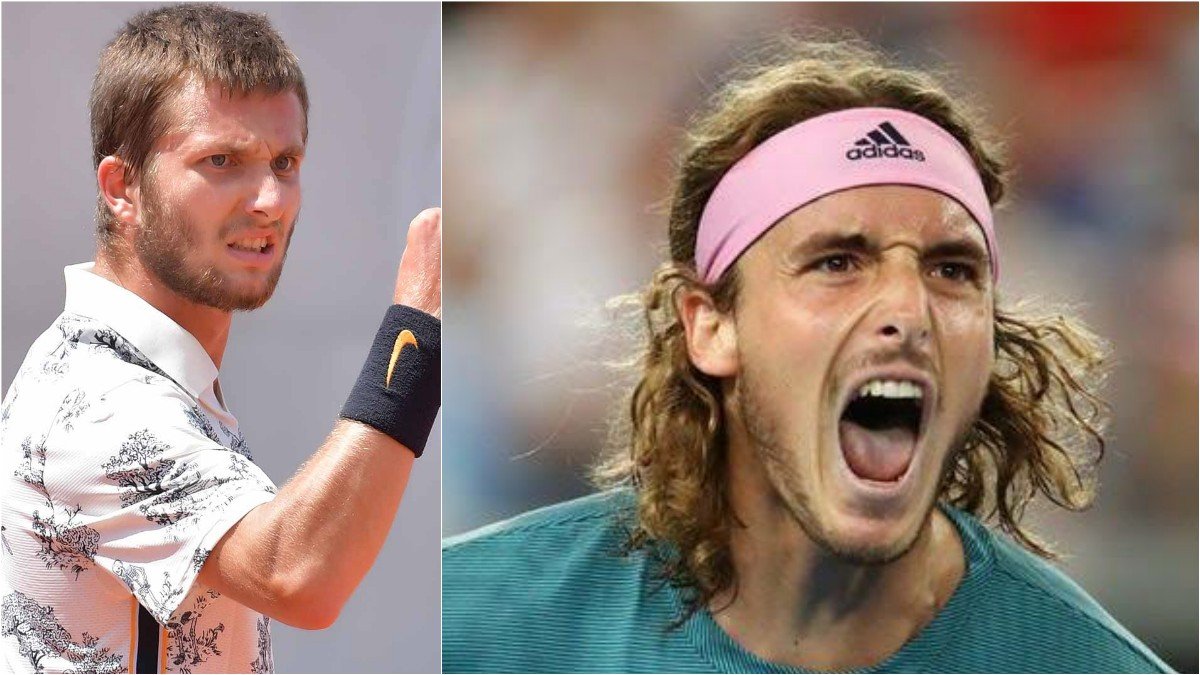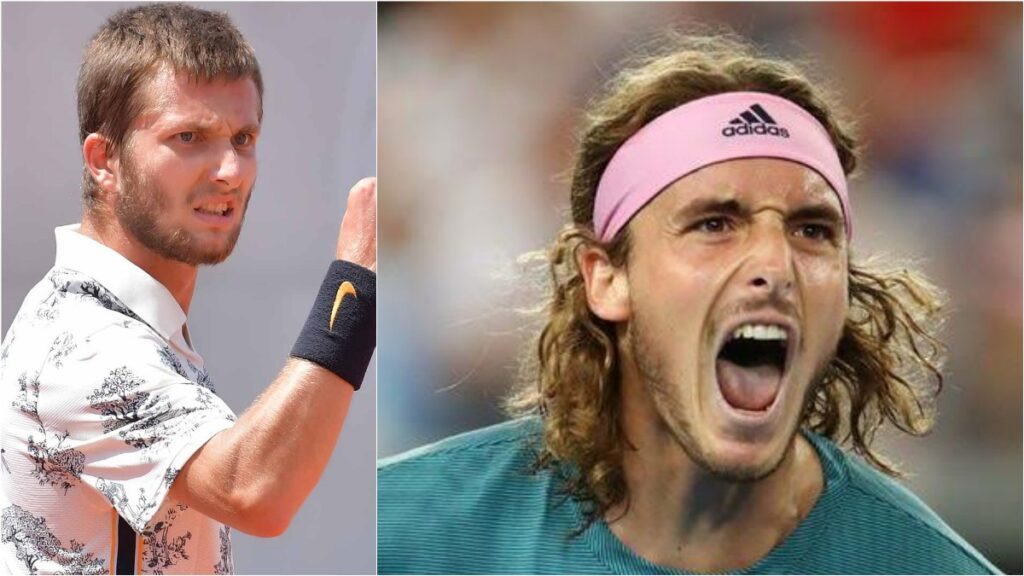 On Sunday, at the UTS event organized by coach Patrick Mouratoglou where Greek God Stefanos Tsitsipas and French player Corentin Moutet lost temper during their game.
During the match, Stefanos' father was uttering something when Moutet was in lead, probably cheering his son and Moutet got extremely frustrated as he lost his lead.
Then during the second quarter, when Apostolos (Stefanos' dad) was encouraging his son to opt for the UTS "Winners count 3" card was the score was tied 7-7, the 21-year-old French asked "Excuse me? Who is choosing the cards, the player or the coach? Do you want to play?" as quoted by EssentialySports.
Things didn't end here, the limits got crossed when Moutet in a conversation with the commentators of the match, he called Stefanos' father "stupid".
The 21-year-old said, "with him, it's not really usual. I've known him since he was 8 years old. Once we had European junior Championships final where he left the court in the middle of the match because of referee issues so it was not unusual for me. Its UTS, you have to enjoy. I feel like he's making it way to dramatic for what it is but it's his choice. He can do whatever he likes, but at the end, he's going to pay for it."
Also Read Stefanos Tsitsipas 'The NextGen of tennis'