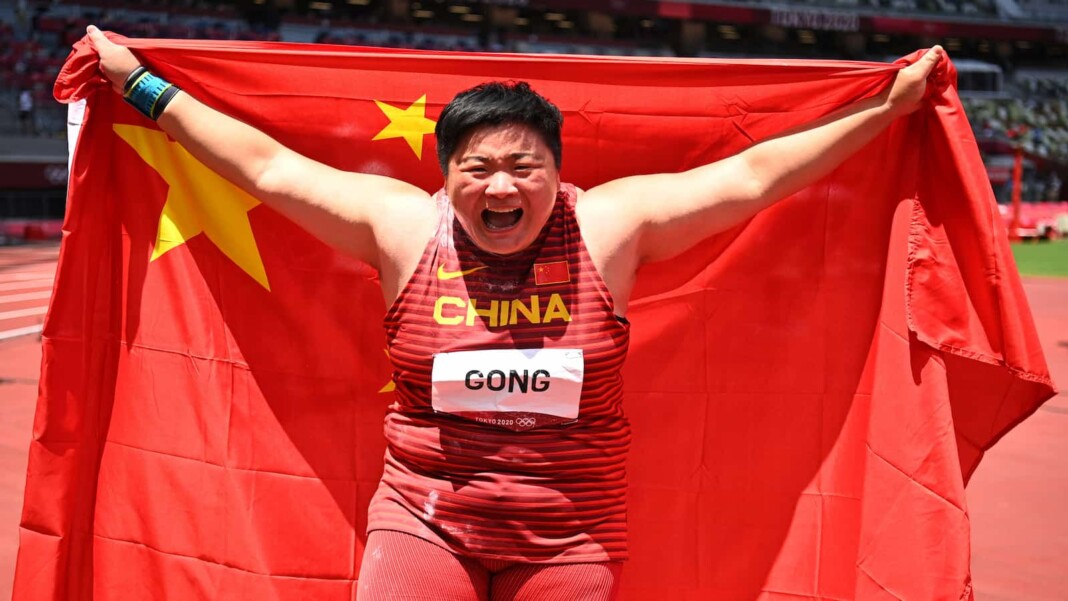 Gong Lijiao of China claimed the gold medal in Women's Shot Put at Tokyo Olympics, as the 32-year-old became the first Chinese athlete to secure a gold medal in any field event. However, an interview with surfaced after her win went viral, and has attracted a lot of criticism from fans.
Following her victory in Women's Shot Put, Gong Lijiao was interviewed by a Chinese state media, who asked her a few irrelevant questions, that are deemed to be too sexist or narrow-minded. This itself has led to a lot of backlash on social media, as netizens came in support of the Chinese athlete.
Gong Lijiao subject to sexist comments
Gong Lijiao of China was interviewed by a Chinese state media after her historic win in Women's Shot Put. However, the journalist was quoted saying that Gong Lijiao appeared to her as a manly woman, until one breakout moment.
The interview as quoted by BBC goes as follows:
Gong: I may look like a manly woman on the outside, but inside I'm still more of a girl.
CCTV reporter: Do you have any plans for a woman's life?
Gong: (surprised) Woman's life?
Another female reporter: Since you used to be a manly woman for shot put, do you feel you can be yourself from now on?
Gong: Um… maybe I'll look at my plans. If I don't train then perhaps I will lose weight, get married and have children. Yes, it's the path one must take in life.
Moreover, the CCTV journalist asked Gong Lijiao as to what kind of a man she prefers, and whether she would arm wrestler her boyfriend. The interview ended with Lijiao smiling and saying, "I don't arm-wrestle. I'm very gentle."
This led to a huge outrage on Twitter and other social media sites, as people were not happy in regards to the manner in which the interview was held.
Also Read: Tokyo Olympics 2020: Haryana Chief Minister announces prize money for women's hockey team players following their historic performance