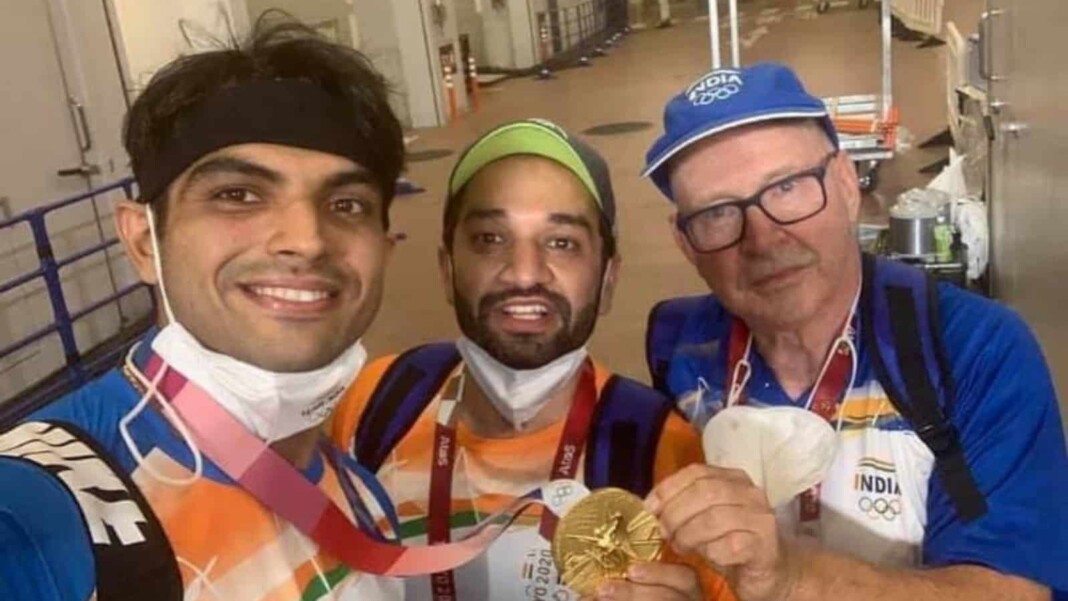 Neeraj Chopra created history on the penultimate day of the Tokyo Olympics when he won a historic gold medal in men's javelin. Chopra not only became the first Indian to win a track and field medal at the Olympics but also became only the second individual gold medallist from India.
Chopra's coach Klaus Bartonietz shares that the ace javelin thrower has overcome most of his shortcomings and that was the reason he passed with flying colours at the Olympics. the German bio-mechanics expert started working with Neeraj in a bid to aid his comeback from the elbow surgery and Bartonietz has delivered beyond everyone's expectations.
"Run-up speed, (not) blocking in correct body position and 'rushing' into the throw as a young powerful athlete…. these were the shortcomings I found (at the beginning). The follow-through should be more forward than on sideways," Bartonietz told PTI. "I made him understand and he started understanding the correct way. There was nothing dramatic. The angle of release should be right, you need to know aerodynamics if you want to throw farther. We have to do step by step to develop."
"You want to give a shock to your opponents and show them that I am the contender," Klaus Bartonietz on Neeraj's first attempt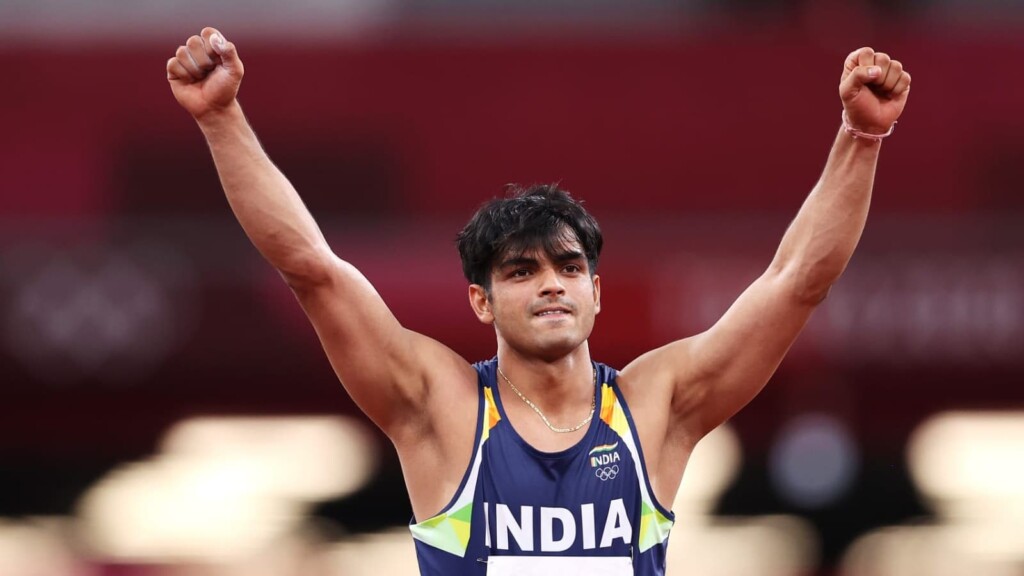 While Klaus Bartonietz is joyful with Neeraj's improvements, he shares that one has to work on the stability of the technique. The German coach confirmed that Neeraj Chopra's season is all but over for the year. And he will be returning to practice in a month's time to gear up for the new Olympic cycle.
"No doubt, there are improvements we have made. There were shortcomings but we have worked them out. We have to work all the time on technique and continue and make it stable. You may do well during training but during competitions mental state is different. If you want to do the same thing you have done during training, you have to calm down (during competitions) and be confident."
Bartonietz shares that the gold medal was never on the minds of the Indian contingent. "Depending on what the others do (in the final), there was a real chance to win a silver or bronze, but not gold. Nobody thought of gold," he said. "When you are so much fixed with gold. If you think like I must win gold, I will win gold, then mostly this will not happen. If you are enjoying what you are doing, and if you are doing your best, medals or gold medal will come."
Neeraj Chopra asserted his dominance in the qualifying round as he finished at the top of the table with a mighty first throw of 86.65m. Chopra made a statement in the finals, as his first throw reached an impressive 87.03m. Although some competitors came close, no one could beat Neeraj's massive second throw of 87.58m. It proved to be the final nail in the coffin as Chopra had clinched the gold creating history.
"It is his intention and logic also (giving his best in the first couple of throws). You want to give a shock to your opponents and show them that I am the contender. Everybody would like to do this. You cannot save your best throw consciously till the end. You don't know whether you will make the first three."
Also Read: Which country won the most medals at Tokyo Olympics and who finished on top?