Five-time Olympic gold medalist Elaine Thompson-Herah said that she hoped that at the upcoming World Athletics Championships at Oregon, she can surpass the world record 100m time of 10.49 set by Florence Griffith-Joyner. The record has been unbeaten for 34 years. After having an incredible season in 2021, she believes that re-writing the history books is possible.
Thompson-Herah broke the American Olympic record last summer at the Tokyo Olympics and achieved her historic 'double double' and at the Diamond League meet at Oregon, she managed to clock the incredible timing of 10.54 which is the second fastest time ever run by a woman. "My main aim is to target for the World Championship. I really want to break the world record. I think once I have that line-up and that good weather it is possible".
Also Read: "They're both capable": Ato Boldon places bet on Elaine Thompson-Herah, Fraser-Pryce to break 100m World record
"That would be written all over in the history books"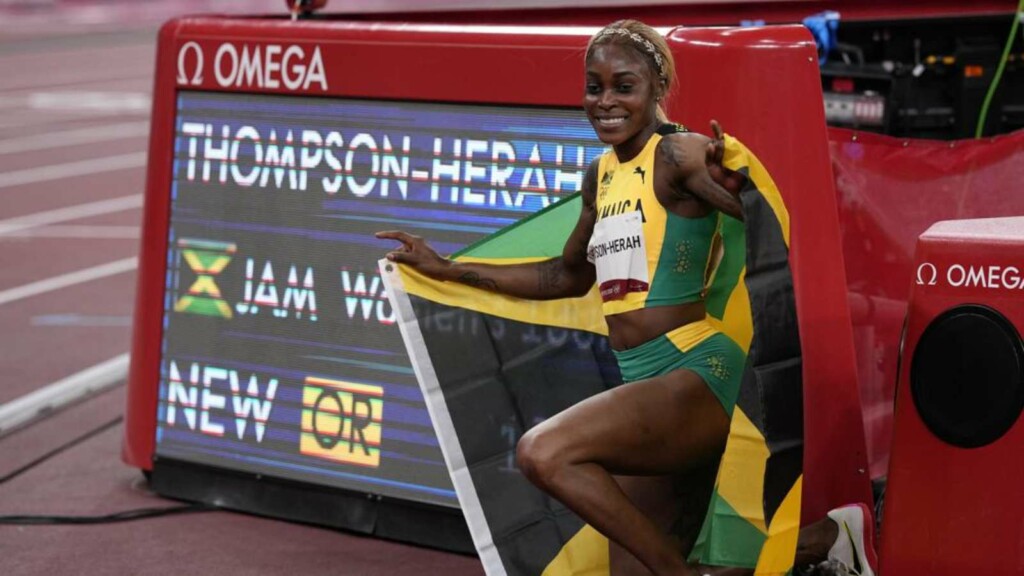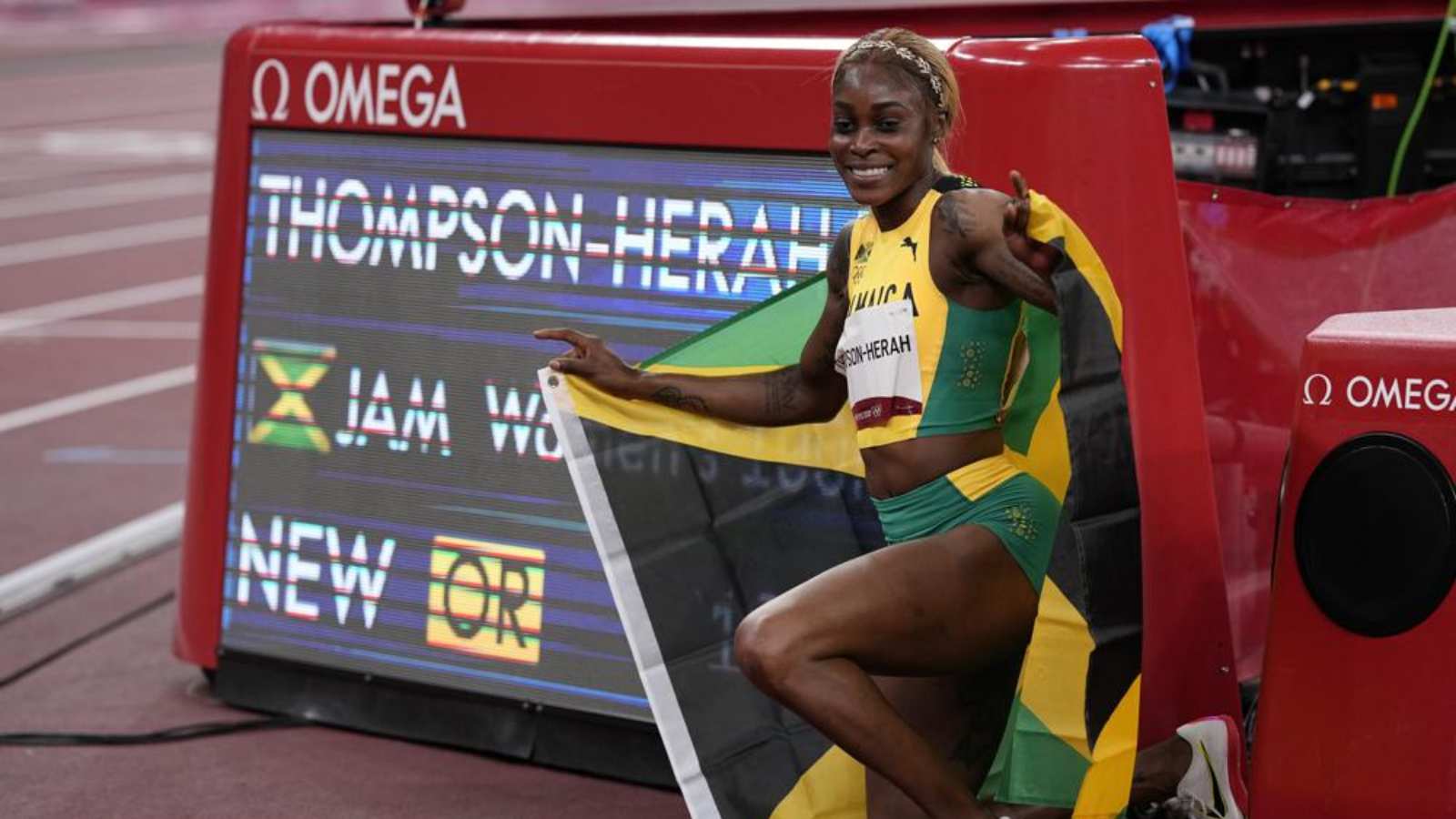 Many people have high hopes for the Jamaican to do what has been deemed 'impossible'. The World Championships are set to happen at Hayward Field, the very same place Thompson-Herah set her personal best in August of 2021. The occasion could not be set better for her. She said that there would be no better feeling than breaking the record.
Also Read: Tokyo Olympics Athletics: Elaine Thompson-Herah completes historic double with gold in women's 200m as Shelly-Ann Fraser-Pryce misses out on a medal
"This year I'll be 30-years old and to see myself as that 30-year-old breaking Flo Jo's record would be something very spectacular," Herah told BBC News. "That would be written all over in the history book, that cannot be erased. That would be very important to me".
As the sports world is waiting patiently for the runner's date with destiny, she says that her focus is now building the right campaign to support her bid in July. Her next competition will be the Puerto Rico Athletics Classic where she will be competing with 2021 NCAA champion Cambrea Sturgis, who recently ran her personal best of 10.87.
Also Read: Elaine Thompson-Herah nominated for BBC World Sport Star 2021 award