Fred Kerley is all set to rage war against those who want to remember Usain Bolt as the fastest man alive. Now, his eyes are focused on the 100 metres world record, the thought of which came through his recent experience with farming. Kerley loves his vegetable and that similar passion made him understand that "the period of cultivation will produce great rewards.
"It's very realistic. Everything is realistic; Bolt, Wayde [Van Niekerk], and all of the American greats. They put the bar up there for us to do it," Fred Kerley vocalized in an interview with The Independent on his plans "to change the game forever."
"If they can do it, then why not us?" Fred Kerley added. "I've got to continue to train right, eat right, sleep right. These small things will help me to get to the bigger goals down the line. The records and that double gold."
Also Read: WATCH: How ROARING Tiger Woods went right past Michael Jordan's DEATH STARE!
Will Fred Kerley be able to match the track and field LEGEND Usain Bolt?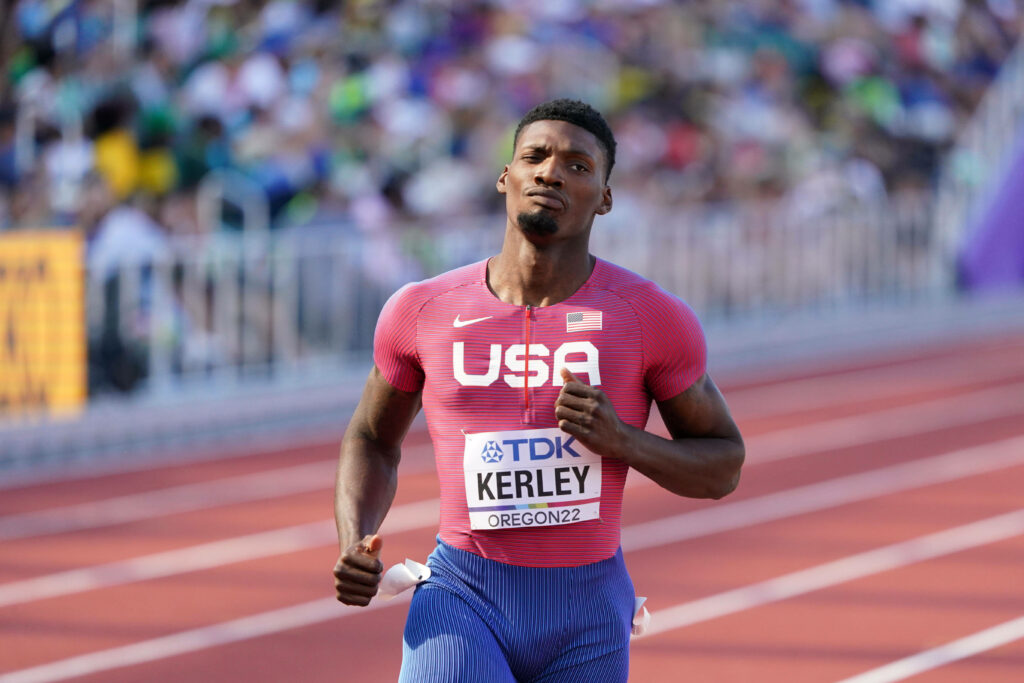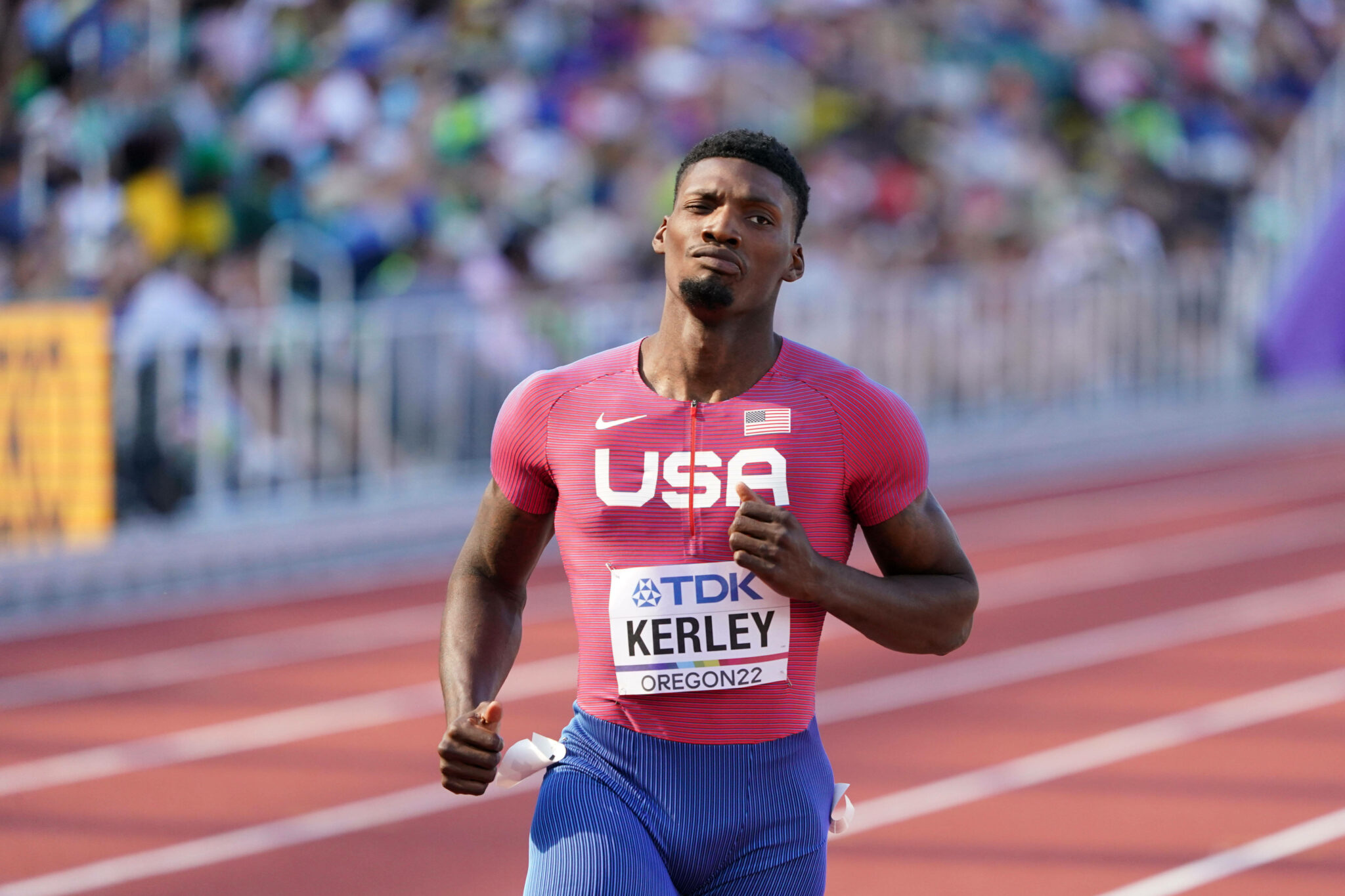 "Usain Bolt put the bar up there for us to attack it," said Fred. His transition from a 400m sprinter to a 100m World Champion has made him believe that Usain Bolt is his next step. The USA sprinters dominated Eugene 2022 with an American sweep of medals.
"I speak to him [Bolt] on social media. But we don't talk about records. He put the bar up there for us to go and attack it. He has got the bar, we're just trying to get there," added Fred Kerley. He posted his timing on Twitter letting his fans know that he will definitely up his level. "9.76, 19.80, 19.75w, 44.47 Time from this season time to level up for next season"
In Eugene 2022, Kerley finished first with Marvin Bracy and Trayvon Bromell, finishing just behind him. They all seemed to have an All-American competition amongst themselves. It was the first All-American sweep of medals since 1991 but despite the efforts, he missed out of the 10 nominees for the men's World Athlete of the Year 2022.
Also Read: Despite being ROBBED off endorsements after SEX scandal, Tiger Woods' $ was far ahead of superstars like Kobe Bryant, Alex Rodriguez and Shaquille O'Neal
Also Read: LIV golf an ally to OIL money, what about the PGA Tour?