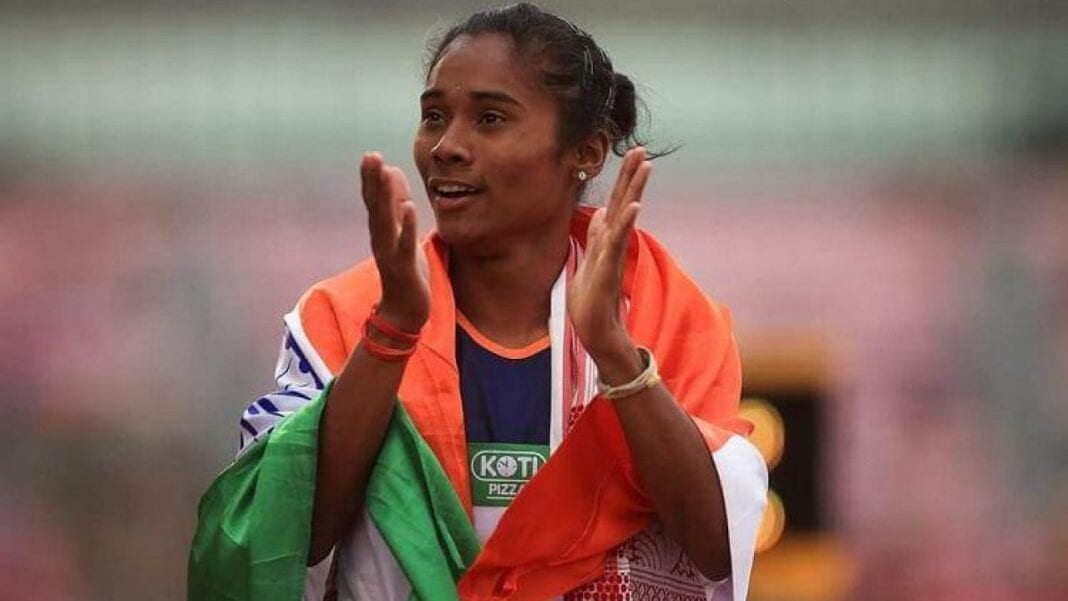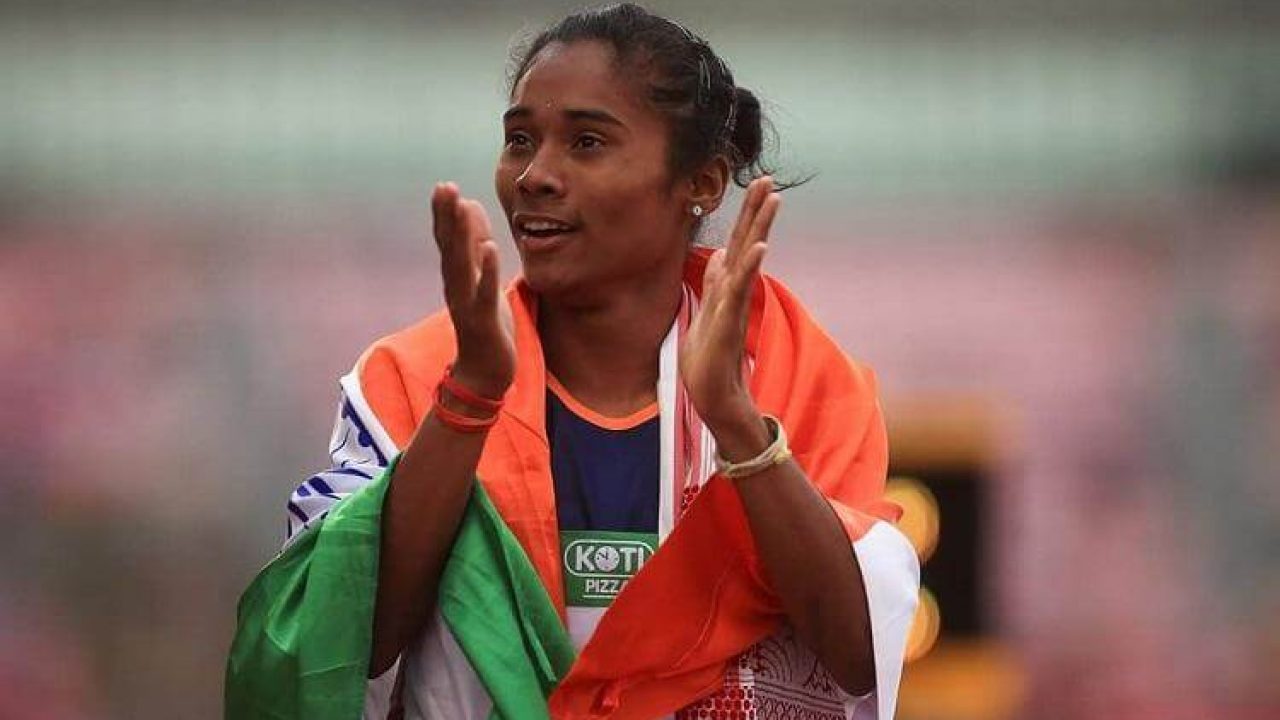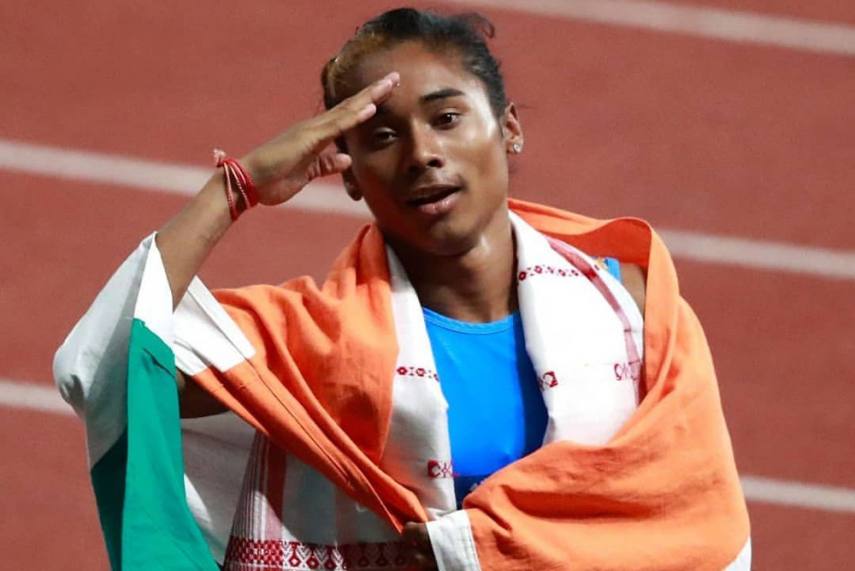 Hima Das aka 'the Dhing Express' has talked about how she is not worrying about qualifying for the Tokyo Olympics that has been postponed due to COVID-19. Hima currently holds the Indian national record for 400 meters in 50.79 s which she won in 2018.
Das said, "I am not worried about it, it will only create tension. There is a year still to go for the Olympics. Let us first pray that this pandemic ends quickly. Then athletics season begins and there is a lot of time next year to qualify for the Olympics," as quoted by Hindustan Times.
The 20-year-old champion has a lower back injury which can cause her to step down to 200m instead of 400m. Speaking of this Hima said, "I am recovering. I will do whatever is decided by my coach and the AFI. They will decide it."
Hima further talked about her full recovery, "It is in the process but I am fit to undergo outdoor training and we have been doing that in the last 30 to 40 days."
Also Read Kiren Rijiju goes nostalgic on twitter, remembers Hima Das' achievement back on 12th July 2018
Hima spoke about her training amid this Coronavirus outbreak, "There are no immediate competitions and so we are neither doing low level training nor intense. We are just doing medium intensity training. Let us see when we picked up our training to a high momentum. It is very hot here and so we do only morning training. So in the evening we have spare time and I do cycling and even do cricket ball bowling."
"We are doing training thinking the tentative schedule. But on the other hand, COVID-19 cases are increasing, even in Patiala, and a lot of athletes will have to come. Ultimately, the AFI will take a decision on the issue, taking into account all the circumstances," she said discussing about the domestic season which has been scheduled to start on September 12.
Also Read Sprinter Hima Das nominated for Khel Ratna Award, Youngest athlete in the List