Belgian athlete Nafissatou Thiam born on 19 August 1994, specialises in multi-event competition. She is the only Belgian athlete, male or female, to successfully defend an Olympic title and only the second woman after Jackie Joyner-Kersee to win back-to-back Olympic titles in the event. She won the gold medals at the 2017 and 2022 World Championships and 2018 European Championships as well as the silver medal at the 2019 World Championships.
In the ongoing championships in Munich, the current global leader and Multistars champion from the US, Erica Bougard, beat out fellow countryman Alex Gouchenour (13.23) and world silver medalist Carolin Schaefer to win the 100-meter hurdles in the fifth heat with a time of 12.80. (13.25). Allison Reaser beat Thiam in the fourth heat, but both finishers were given 13.45. It was Nafissatou Thiam's second-fastest effort of her career.
Her favourite event, the high jump, saw the 2017 World Athlete of the Year dominate. She topped 1.83m, 1.86m, 1.89m, 1.92m, and 1.95m on her first attempt before clearing 2.01m on her second to better her previous heptathlon best of 1.98m, which she shared with Katharina Johnson-Thompson of Great Britain. The clearing, which earned 1251 points, is the second-best result ever in a heptathlon competition, trailing only Jackie Joyner Kersee's 7.27m long jump effort from the 1988 Olympic Games in Seoul, which earned 1264 points.
Also Read| "My abilities not centred around spikes" Michelle Jenneke says her controversial shoes had least to do with new PB at World Athletics
Nafissatou Thiam would have stood fifth in the High Jump World Championships with her jump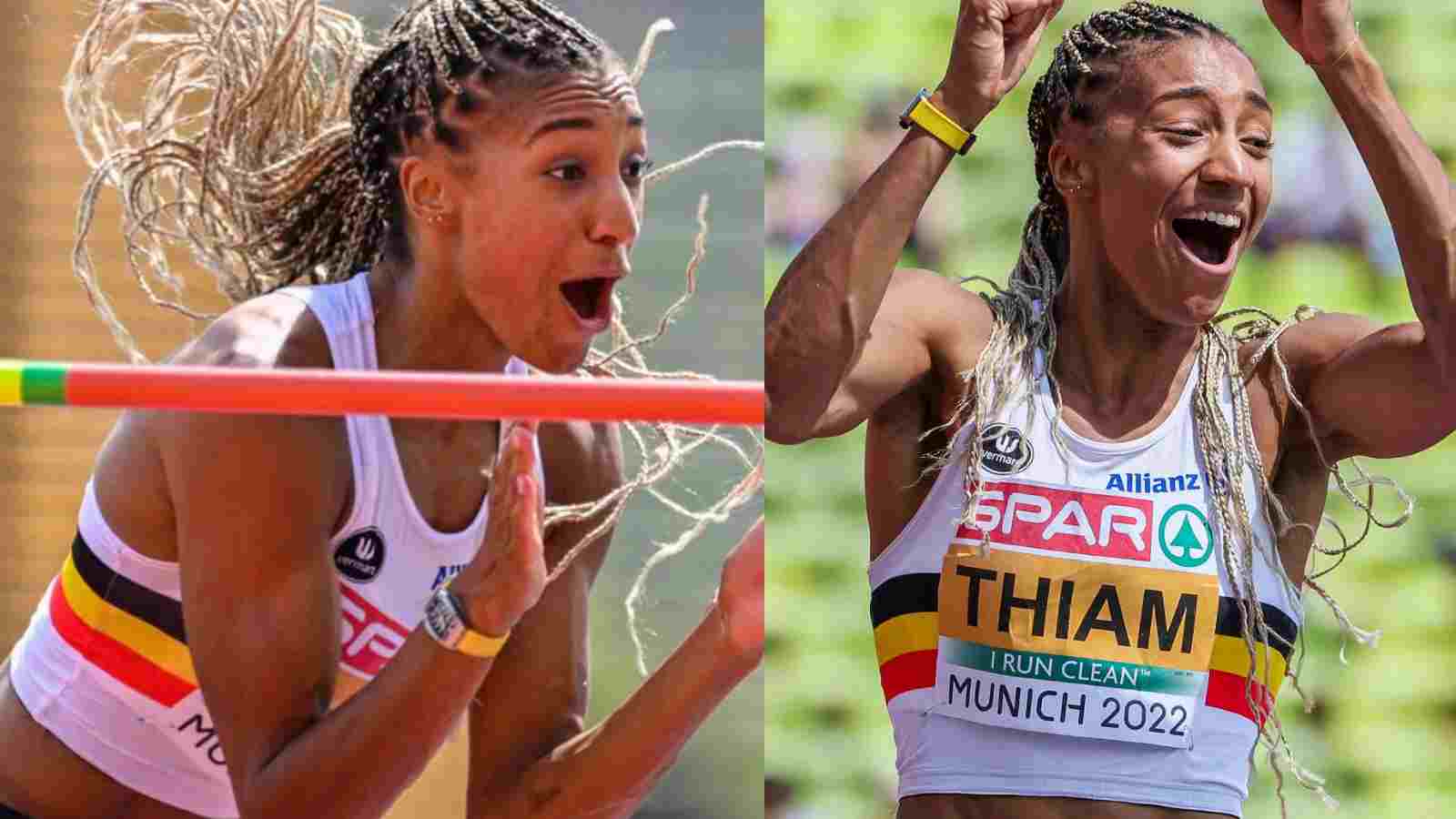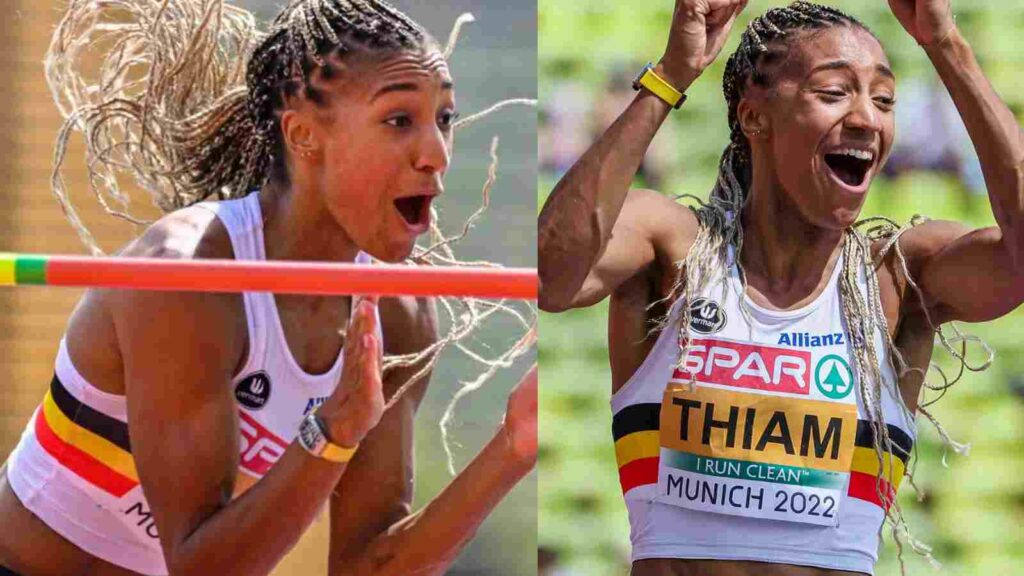 That was a sensational performance from Nafissatou Thiam, who is also double Olympic and World Champion as she has cleared a height that would've seen her finish 5th in all time highest high jumps at the Worlds. She finished the competition with three misses at 2.04m, only one centimetre short of Tia Hellebaut's Belgian record. Yorgelis Rodriguez, who won the bronze medal for the world indoors at 1.86m, came in second and edged Bougard on countback. Thiam led Bougard by 100 points going into the shot put, 2309 to 2209.
Anouk Vetter, a world bronze medalist in the shot put, triumphed against Thiam, who also hit a lifetime best of 15.29m, to win the event. Rodriguez, who threw 14.95 metres, also a lifetime best, trailed her by 224 points after that effort. Bougard finished third with 2938 after reaching 13.02m. Meanwhile, Vetter advanced from position 14 to position 4.
Also Read| "Words can't describe it": An emotional England team register first athletics gold at 2022 Commonwealth Games to successfully defend relay title
Also Read| WATCH- "Pushing until the last stride": Indian mixed relay team bags stunning silver at U20 World Athletics Championships