A 20 year old boy walks into an Indian army open recruitment with an aim to serve his motherland. Little did he know that he would be representing his nation at the Olympics not once but twice while holding multiple national records. Sandeep Punia, who was not aware of racewalking for the better part of his life is now a national legend of the game gearing up for his second Olympic appearance.
Starting off on his journey as a racwalker back in 2008, Sandeep has been a man of sheer strength and hard work throughout. The 35 year old holds the national record for both 50kms and 20kms racewalking and will be looking reedem hislef following a no show at the Rio Olympics. Punia is confident of ending India's long wait of a medal in track and field events.
"My timing in 20kms has always been near to a podium finish," Sandeep Punia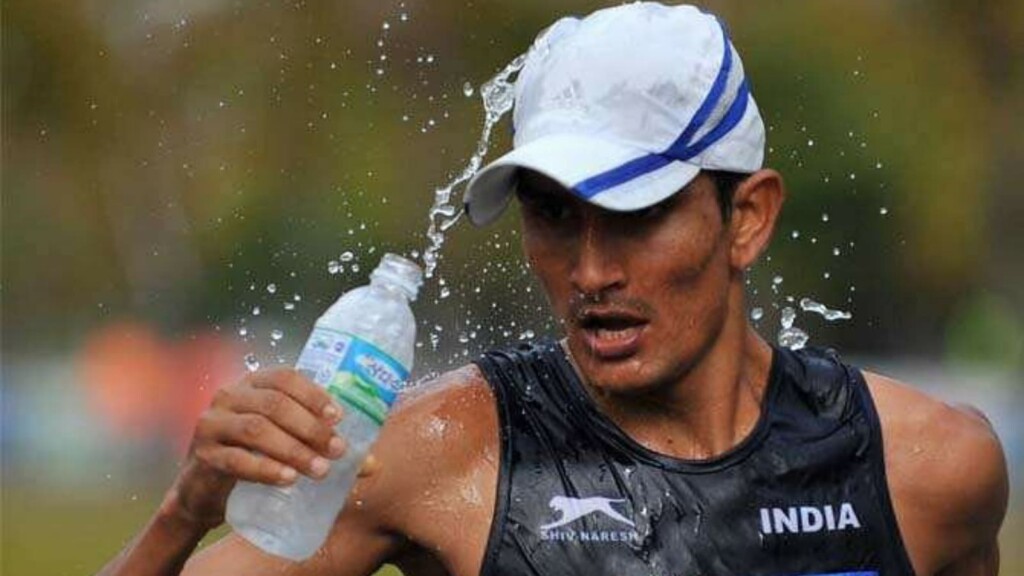 Sandeep Punia shares how he went on to become an Olympian from a simple soldier in the Indian army. He feels that his time with the Indian armed forces played a crucial part in shaping up his personality and character. "In 2006, I joined the Indian army and completed my training at the Jatt regiment center. Following my training, former racewalker Captain Sitaram Singh, who boasts quite some national and the army records asked me if I would take up any sport."
"He then informed me that race walking is an event where you have to walk a long distance," Sandeep told FirstSportz in an exclusive chat. "I agreed and then he started training me and I went on to first represent first the services and then my country as I rose through the ranks."
In his last Olympic appearance, Sandeep finished 35th in the 50kms event and one of the major reasons behind his horrid show could have been the humid climate of Brazil. Tokyo, on the other hand, will have much better climate and the veteran racewalker feels that it would help him perform better. He adds that technique too plays a huge role in the long distance event.
"Weather and temperature has a huge impact on our sport. In long-distance races, if we save a couple of seconds every kilometer, it piles up to become minutes by the time we finish. The preparations for the Games have been excellent this time around. In the 20kms event, I had clocked somewhere around 1hour and 20mins in Japan back in 2015 and now I have clocked 1:20:16 to break the national record."
"So my timing in 20kms has always been near to a podium finish. I had finished 11th in an event in Spain and the ones who finish in and around the top 10 have the highest chance of a medal next time around. This a technical event, so along with the weather conditions, one has to be careful about their technique too. With numerous judges around, these technicalities sometimes work in our favour but they might turn up against one too," he adds.
Also Read | Top 7 Athletes who can win medal for India at Tokyo Olympics
"The pressure to perform for your country is always there," Sandeep Punia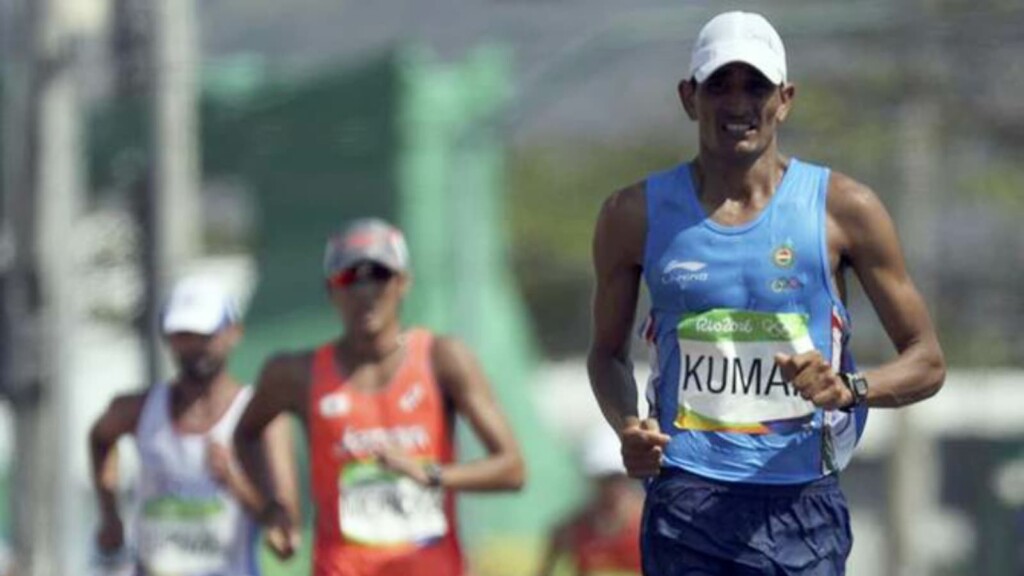 Since the Rio Games, Sandeep Punia has shifted to 20kms racewalking hand has been doing wonders off late. He shares that the decision was taken keeping quite some factors in mind barring his medal chances. India will be sending three racewalkers in the 20kms event to the Tokyo Olympics. Sandeep will be up against countrymen KT Irfan, who finished 10th at the 2012 London Games and Rahul Rohilla.
"There are many players in both the 20kms and 50kms events. I was good at both the events, so to ensure that a good player doesn't miss out on an opportunity we take such decisions. Over the last couple of years, I have shifted my focus from 50kms to 20kms and the results have been great. So I chose to stick with it."
Having qualified for the Olympics with a national record timing, Sandeep admits that there will be some pressure going onto the big stage. "It is such a big event, so the pressure to perform for your country is always there. I am a soldier in the national army, so I know how to deal with such things. An Indian soldier is taught to operate in the direst of conditions, so it is not a big deal for me. The pressure of expectations is always there as we athletes aim to give our best for the tricolor," Sandeep shares.
Punia is confident of a podium finish at the Tokyo Olympics. He shares that he was not overly satisfied with his national record timing and feels that he can do better at the Summer Games. He feels that good competitors, something which will be in abundance at the Olympics, can motivate him to clock an even better timing to bag a medal.
"It is a technical event and my current timing is 1:20:16. The timing for the bronze medal at the Rio Olympics was 1:19:37, so I am only 39 seconds away from a podium finish. If I look to save a second in every kilometer, I come very close to bagging a medal. The sport is a combination of various parameters, like good weather along with fitness and technique, which can see us win a medal."
"When I clocked the national record timing in Ranchi, the weather was fine. So had there been a good competitor with me then, who knows, I could have completed a couple of minutes quicker. Given my training, I was not satisfied with that timing despite the fact that I qualified for the Olympics. Had there been a better competitor, it would have pushed me to do better. In Tokyo, the best in World will be there and we have made sure there are shortcomings from our side. We will give our best for India," he signed off.
Also Read : Tokyo Olympics: How many Medals can India win?