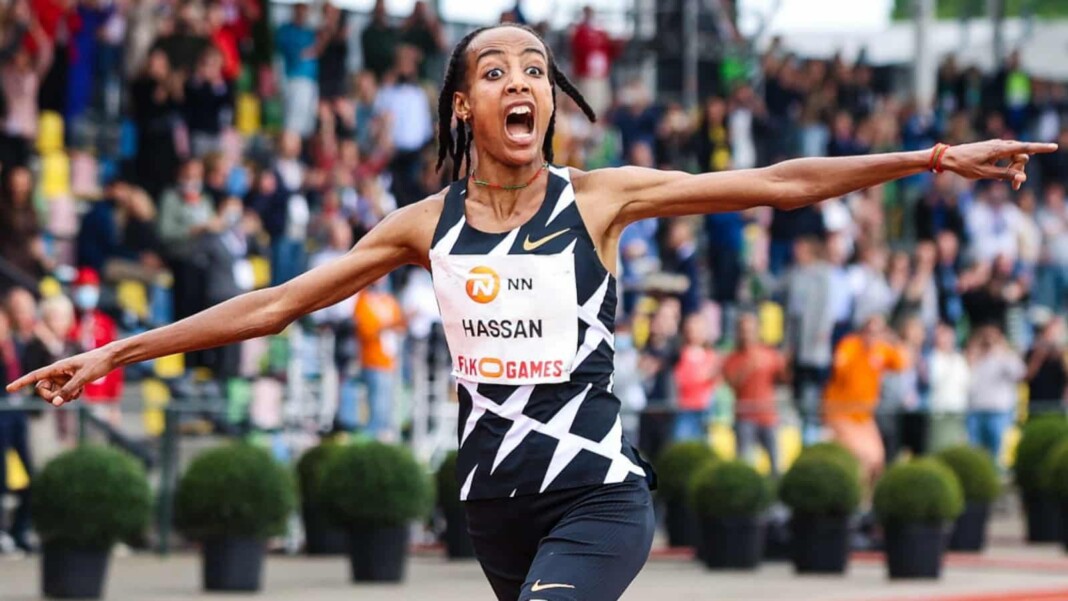 Dutch athlete Sifan Hassan smashed the women's 10,000m world record at home in the buildup to the Tokyo Olympics. although Hassan started off slow, she managed to beat the previous best set by Ethiopian Almaz Ayana (29:17.45) in winning gold at the 2016 Rio Games.
Hassan was aided by technology that lit up the track on world record pace as she ran. The pacing lights, showed Hassan how close she was to the record.
"Wow! To run this world record here today in Hengelo is something I could only dream of," said Hassan following the race. "It's the perfect confirmation of the hard work we've put in getting ready for Tokyo. I am so happy to share this record in front of my Dutch fans. I am so happy!"
"I have never seen myself as I am now," Sifan Hassan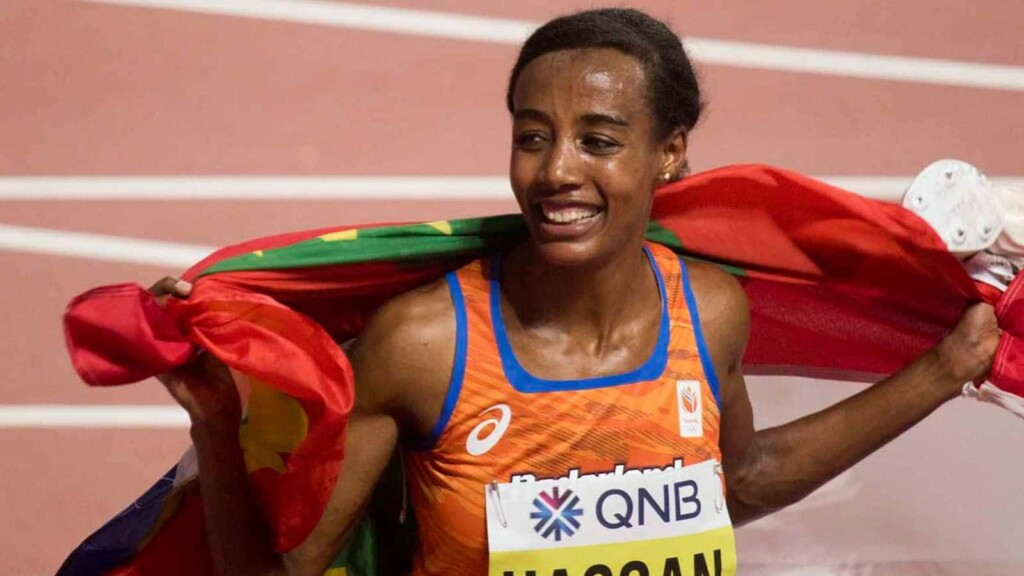 It was in Hengelo last year that Sifan Hassan ran to the fourth-fastest 10,000m result in history, posting a time of 29:36.67. She smashed the Dutch national record as well as the European best with the run. Despite the dire conditions, Hasan braved rain during the 25 lap run.
Also Read | 'Focus is to get fit for 2022 season now' – Olympian Thonakai Gopi rues injury and pandemic for missing Tokyo Olympics deadline
Ahead of the race, Hassan told World Athletics that she was aiming for Ayana's world record. She added that she felt faster than ever before.
"I have never seen myself so good, but I don't know how that will show in competition," she said. "My speed is still not as great as before but endurance – I have never seen myself as I am now. I want to run a PB but it is sometimes hard for athletes to say 'I will run this' because competition and training are not the same."
Also Read | AFI acquires the Kraft Training Gerat for javelin throwers, India's two-year long hunt comes to an end