Jamaican sprinter Usain Bolt is the synonym of track and field events around the globe. An absolute superstar, on and off the field, Bolt has achieved a lot in his illustrious career. Regarded as the fastest man ever to be born on planet earth, Bolt holds the world record in both, the 100m as well as 200m races.
Winner of as many as 8 Olympics Gold medals, the Jamaican is the only sprinter ever to win Olympic 100m and 200m titles at three consecutive Olympics from 2008 till 2016. Moreover, the 'lightning Bolt' has also won two 4×100 relay gold medals at the biggest stage. The Jamaican earned all these accolades during a senior career that lasted just over a decade.
Usain Bolt to be honoured with yet another statue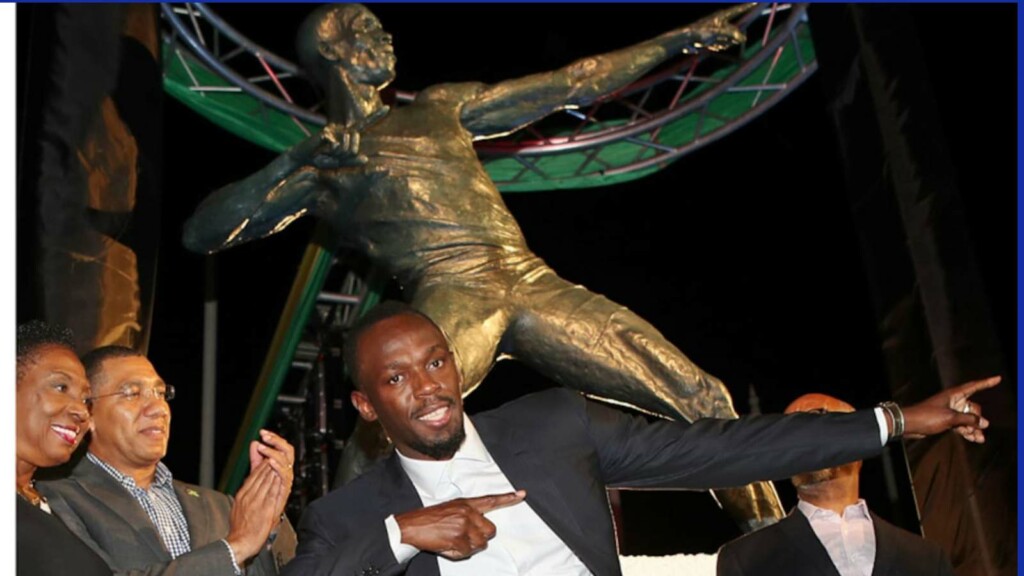 Usain Bolt, who already has his statue in front of Jamaica's National Stadium, is all set to be honoured with a statue yet again. This time around, the town of Falmouth will now honour this legend with a statue, depicting his famous "To Di World" victory pose. The new statue will be a replica of the statue in Independence Park, Kingston and will be mounted in Water Square, Falmouth.
Bolt feels that having his statue erected in front of the national stadium is one of the greatest moments in his career. The former Olympic champion adds that his journey to glory started from Kingston and he is delighted to see his statue there. "For me, this is up there, it can't be doubted that this is one of the greatest moments in my career. Having a statue in the National Stadium where it all began; there are no words, I am just happy and really excited about this," said an overwhelmed Bolt.
"It was all worth it: the losses, the injuries, everything I've been through, it's all worth it. It's a wonderful thing to look back and see what your career has brought you. I'm very happy and proud of myself for the work. It's just a good time and I am in a good place," he added.
Also read: I do everything slow': Usain Bolt opens about 'one thing people are surprised by a lot'