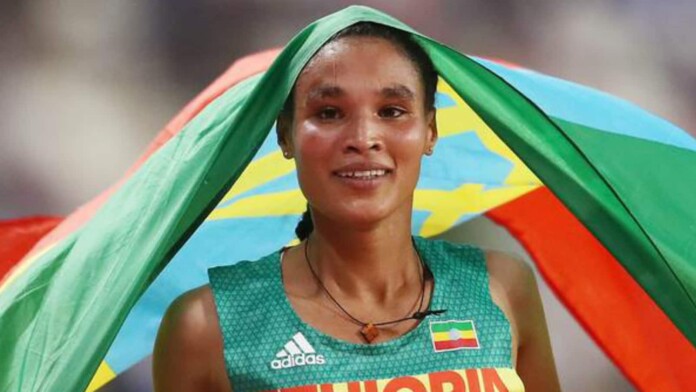 Ethiopian athlete Letesenbet Gidey scripted history at the national Olympic trials as he she smashed the 10,000m women's world record. Gidey clocked 29.01.03 to take 5.79 seconds off a world record that was set only two days ago at the very same stadium. The Ethiopian is the first woman to hold both the 5,000m and 10,000m world records since Ingrid Kristiansen from 1986-1993.
"I expected to run the world record," Gidey said afterwards. "Next I will try again, to run maybe 28:56."
The new super spike technology which, in conjunction with the pace-setting lights on the track is being hailed for such improvement in the performances of the long distance runners. All four men's and women's 5,000m and 10,000m world records which have been broken over the last 10 months, have been by runners using the same technology.
Letesenbet Gidey shatters Sifan Hassan's 10,000m world record in two days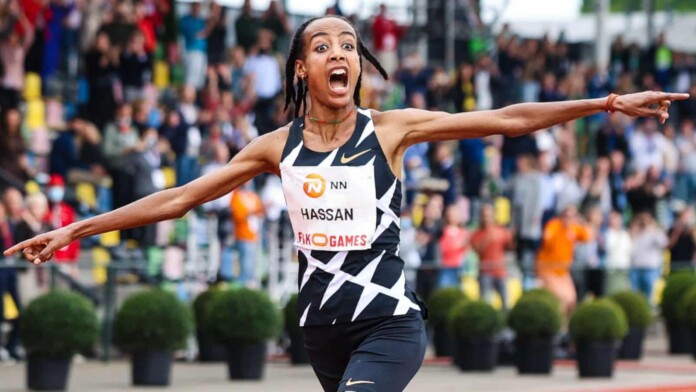 Dutch athlete Sifan Hassan had set the women's 10,000m world record at home only a couple of days earlier. Although Hassan started off slow, she managed to beat the previous best set by Ethiopian Almaz Ayana (29:17.45) in winning gold at the 2016 Rio Games.
Also Read | AFI acquires the Kraft Training Gerat for javelin throwers, India's two-year long hunt comes to an end
Hassan too was aided by technology that lit up the track on world record pace as she ran. The pacing lights, showed Hassan how close she was to the record. "Wow! To run this world record here today in Hengelo is something I could only dream of," said Hassan following the race. "It's the perfect confirmation of the hard work we've put in getting ready for Tokyo. I am so happy to share this record in front of my Dutch fans. I am so happy!"
Gidey's remarkable feat might lead to a rivalry in Tokyo as the she is set to face Sifan at the Tokyo Olympics. It will be interesting to see how both the Ethiopia born athletes measure at the summer games.
Also Read | 'Focus is to get fit for 2022 season now' – Olympian Thonakai Gopi rues injury and pandemic for missing Tokyo Olympics deadline