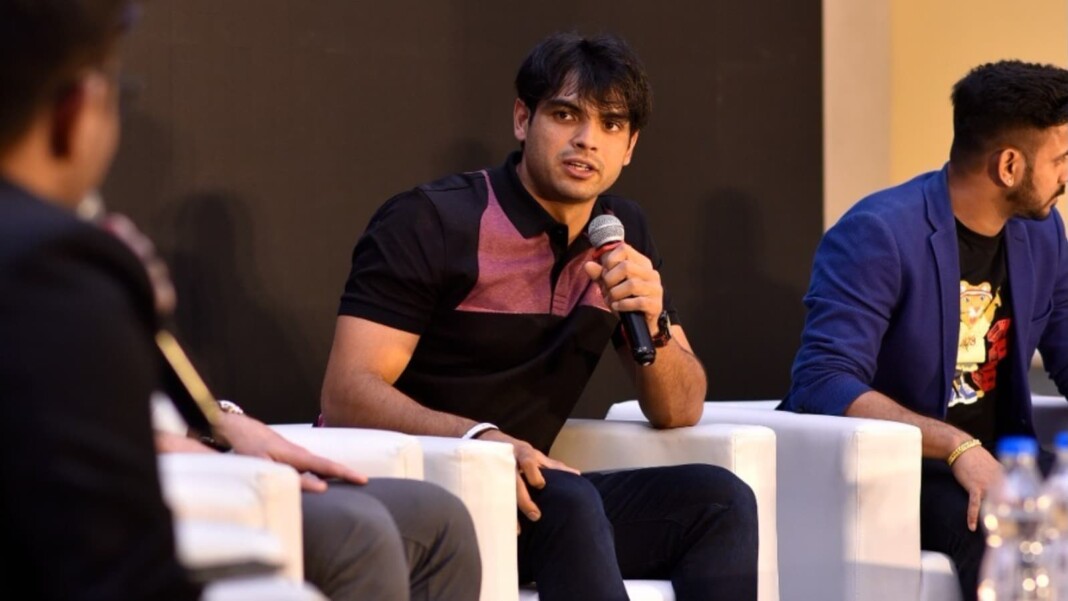 Following a string of functions and felicitation ceremonies, Neeraj Chopra has finally managed to get some time off the field and camera. Seems like Chopra kicked off his vacation in Kolkata as a video of him enjoying a Bengali thali has surfaced. The ace javelin throwers love for desi food was proved once again during his recent visit to Kolkata where he tried some of the Bengali delicacies.
The video shows Neeraj being introduced to the contents of a traditional Bengali thali, at East India Room in Raajkutir, Kolkata. The ace javelin thrower could be seen amazed by the tasty dishes on offer as the chef takes him through the contents of the meal. The plate, decked with banana leaf, comprised a range of dishes–rice, luchi, dal, aloo dum, mutton, prawn malai curry, and fries.
Neeraj Chopra meets Abhinav Bindra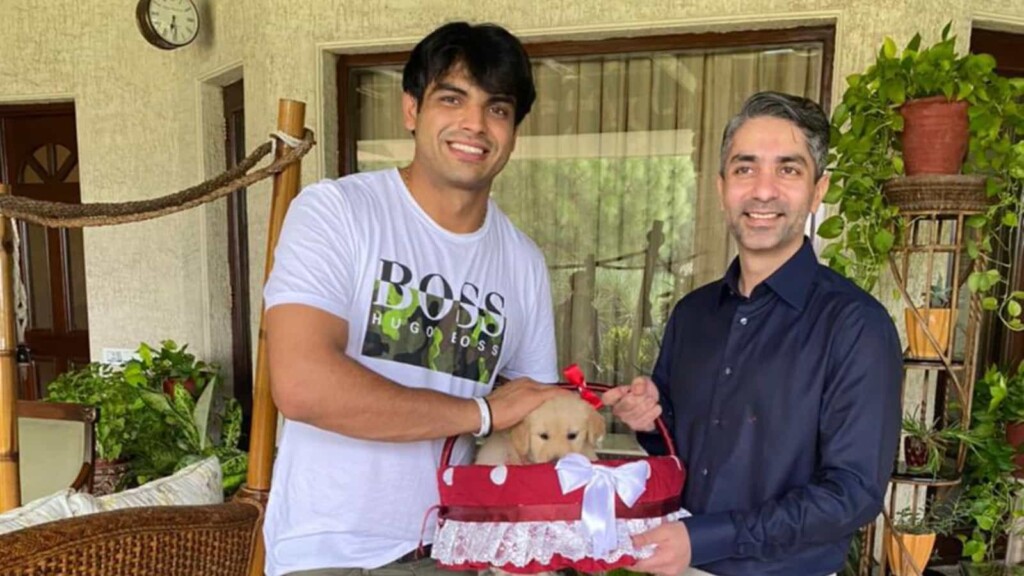 India's individual gold medallists in the Olympics, Abhinav Bindra and Neeraj Chopra finally got to meet. Bindra, the Beijing Olympics gold medallist took to Twitter to share a photo of the two Olympic champions. Bindra hosted Neeraj at his residence for lunch as the two champions met for the first time.
Neeraj received a special gift from the ace shooter, a puppy named "Tokyo". Abhinav Bindra was one of the first to wish the 23-year-old after he won the historic gold medal in athletics at the Tokyo Olympics in August. "Was a pleasure to meet and interact with India's golden man @Neeraj_chopra1! I hope that "Tokyo" will be a supportive friend and motivate you to get a sibling named Paris for him in 2024!" Bindra wrote.
Having conquered the Olympics, Chopra has no intention to slack off. The 23-year-old has set his eyes on the upcoming competitions. Neeraj shares that having celebrated his victory at the Tokyo Games, he is rearing to get back to his daily grind. And is looking to gain some momentum ahead of the 2024 Paris Olympics.