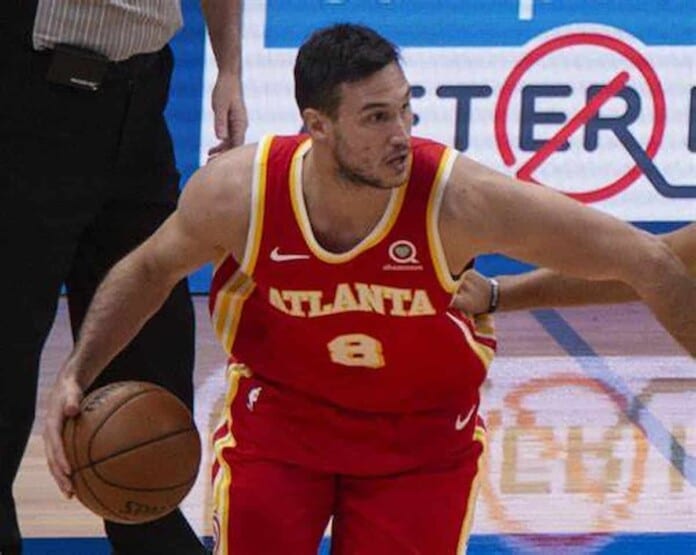 The Atlanta Hawks snapped Portland Trail Blazers' four-game winning streak, which had come entirely on the road with a 123-114 victory having being led by Danilo Gallinari.
Atlanta Hawks came into the night tied for fifth in the Eastern Conference, with the Portland Trail Blazers holding the same spot in the West. Both teams are looking to avoid dropping as low as seventh, which would force them into the play-in tournament.
Danilo Gallinari leads Atlanta Hawks past Portland Trail Blazers
They ran out of steam in the fourth quarter, ruining a 33-point night for Damian Lillard and a bit of history for Carmelo Anthony. The 36-year-old Anthony scored 14 points to surpass Elvin Hayes for 10th place on the NBA's career scoring list with 27,318.
Bogdan Bogdanovic provided the bulk of Atlanta's offense over the first two quarters, scoring 23 of his 25 points for the second highest-scoring half of his career. He also made seven 3s, one shy of his career best.
Danilo Gallinari took over in the second half, scoring 21 points and hitting six of seven beyond the arc. As a team, the Atlanta Hawks were 20 of 41 from 3-point range. 
Also read: Stephen Curry's 41 points push Warriors past Pelicans 123-108