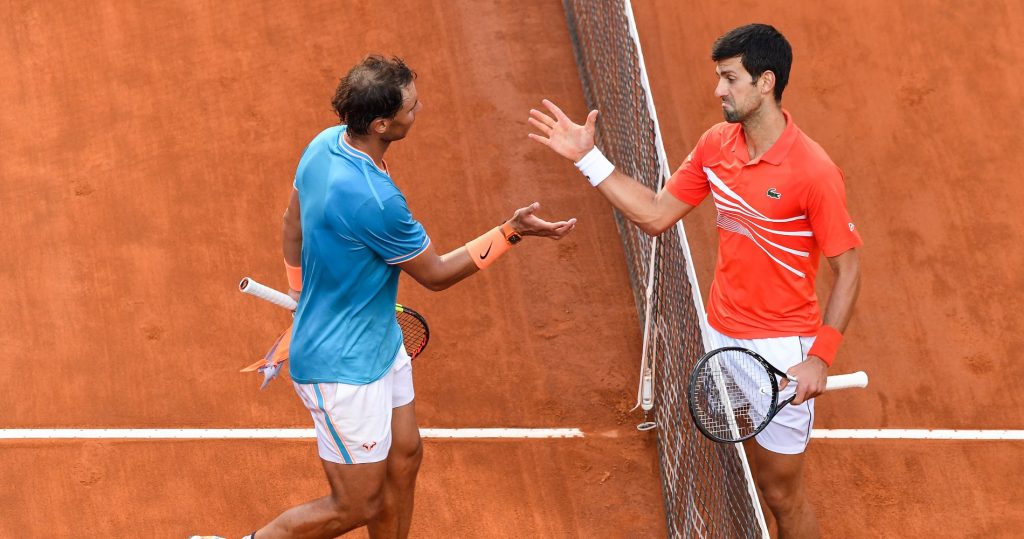 The King of Clay, Rafael Nadal, will be back to participate at the ATP 1000 Rome Masters, scheduled from September 14-21. This is for the first time the event is conducted post-hard court season, due to the coronavirus pandemic.
Dominic Thiem will be looking for a good start of clay season and challange Nadal at Roland Garros, scheduled after Rome Masters. Novak Djokovic would also love to start his clay season from Rome and get ready for French Open.
Winner and Runner up of 2019 will be mounting the event
Rafael Nadal was last seen in February and since has been away from the ATP event though the tour had resumed. The Spaniard has always fancied the clay above every other surface. Thus the decision to miss hard court season to prepare for clay court season was not tough.
The last year's runner up Novak Djokovic who lost 6-0, 4-6, 6-1 against Rafa, will try to avenge. He is currently playing at the US Open and if he makes it to the semi-finals, he will be given a bye in Rome. Novak Djokovic, who won Cincinnati Open to equal Rafael Nadal's 35 Masters 1000 title, will be aiming to surpass him.
The official site also acknowledged Rafa and Djokovic's participation. It further read "..to challenge them, starting with Dominic Thiem, Daniil Medvedev, Stefanos Tsitsipas, Alexander Zverev and Matteo Berrettini. Only Roger Federer is missing who will return in 2021 and is recovering from double surgery on his right knee"
No fans in the stands at Italian Open
Internazionali d'Italia tennis tournament will be held at the usual Foro Italico venue. Amidst the pandemic, the Roman courts will see no fans in the stands. The safety protocols will be strictly followed at the tournament.
The tournament had earlier declared that players flying in from New York will not have to quarantine themselves. This will provide the players an ease to start training early. They will also have to adjust to an entirely different surface quickly. The tournament will also feature a women's category to be scheduled by WTA at the same venue.
ALSO READ: Apart from Novak Djokovic, Nick Kyrgios has problems with other players too