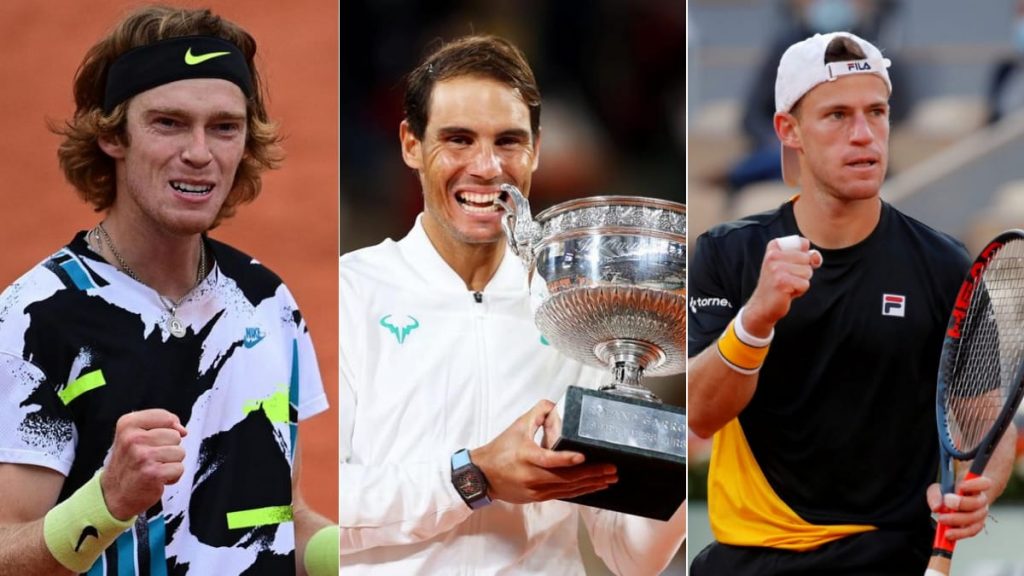 A record-breaking and historical French Open 2020 came to an end with Rafael Nadal winning his 13th Roland Garros title. Nadal managed to defend his 2019 title and the 2000 ranking points earned by him. 
During the course of a slam, the runner-up is presented with 1200 points. The semi-finalists and the quarterfinalists take away 720 and 360 points, respectively. A loss in round 4 gets a player 180 ranking points, in round 3 its 90 ranking points, in round 2 its 45 ranking points and in round 1 its 10 ranking points are awarded.
A look into the Top 5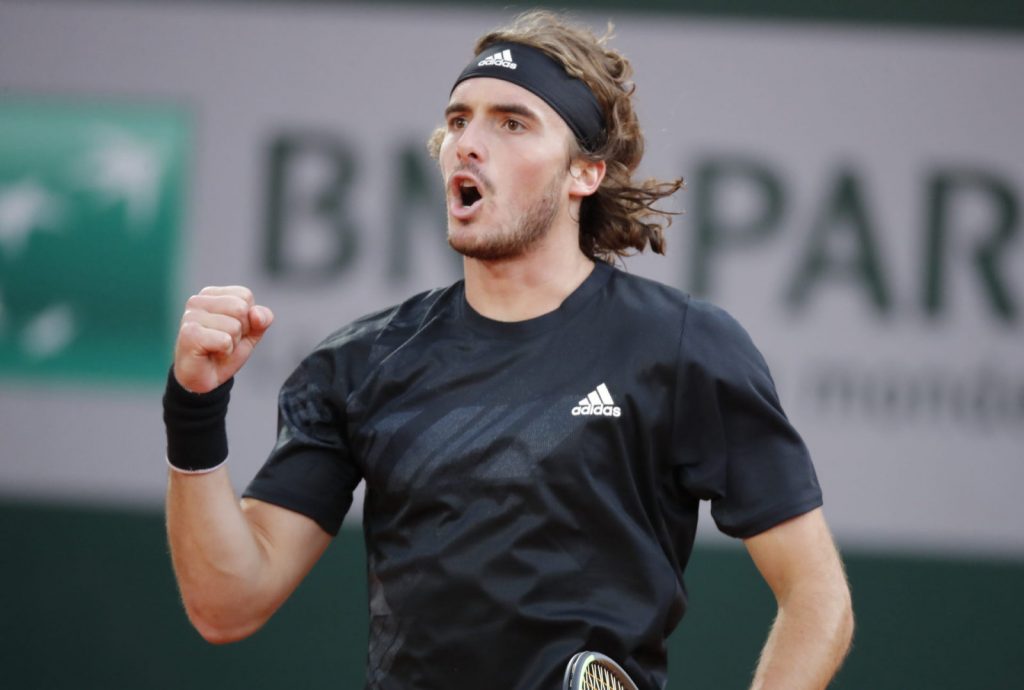 Novak Djokovic who lost in the semi-finals last year gained 480 points by reaching the finals and stands at the top spot. While Rafael Nadal, Dominic Thiem (World No. 3) and Roger Federer (World No. 4) have the same points as before the commencement of this year's Roland Garros regained their spots.
Stefanos Tsitsipas with his semi-final run gained 540 points and entered the Top 5. While Daniil Medvedev with his first-round loss in the French Open slipped away from his Top 5 spot.
Top 10 debutants: Diego Schwartzman and Andrey Rublev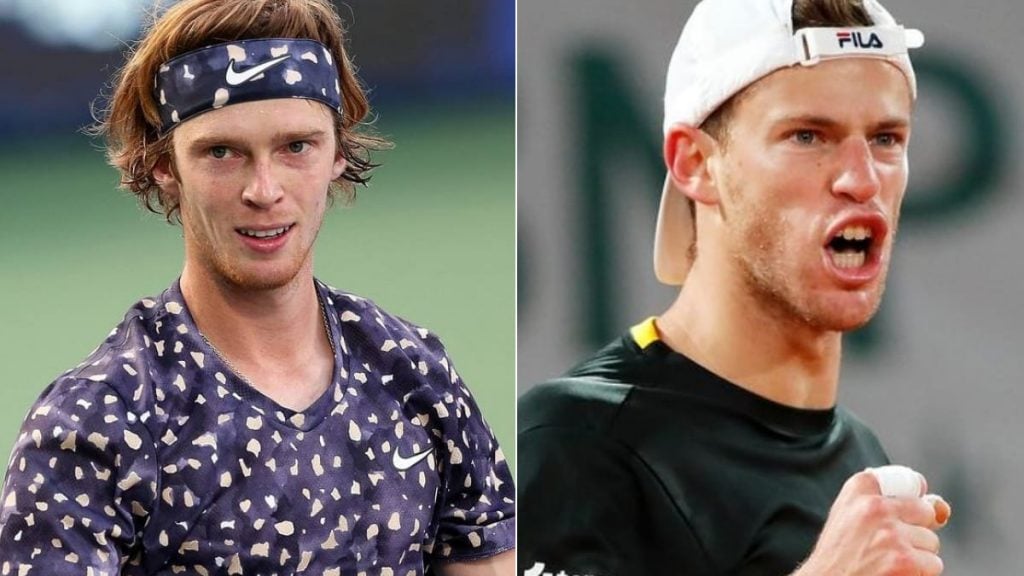 The top-10 welcomed two new debutants in the form of Diego Schwartzman and Andrey Rublev. Schwartzman reached his maiden grand slam semi-final while Rublev lost in the quarterfinals.
The run at the French Open got Schwartzman in the top 10 for the first time. He is ranked No.8 now after jumping 6 spots. He had an impressive run at the Masters 1000 event in Rome beating Rafael Nadal on his route to the finals.  In the French Open, Schwartzman defeated the US Open champion, Dominic Thiem, in 5 sets before falling to the eventual champion Nadal in straight sets.
Amidst his quarter-final runs at the French Open and US open the young Russian, Andrey Rublev has managed to climb his way to the number 10 spot. The 22-year-old had never been in the top 20 before the 2020 season. In 2018 he had fallen to as low as 115 in the rankings. Rublev lost to Tsitsipas in the quarterfinals of the Roland Garros.
Jannik Sinner jumps 29 places enters top 50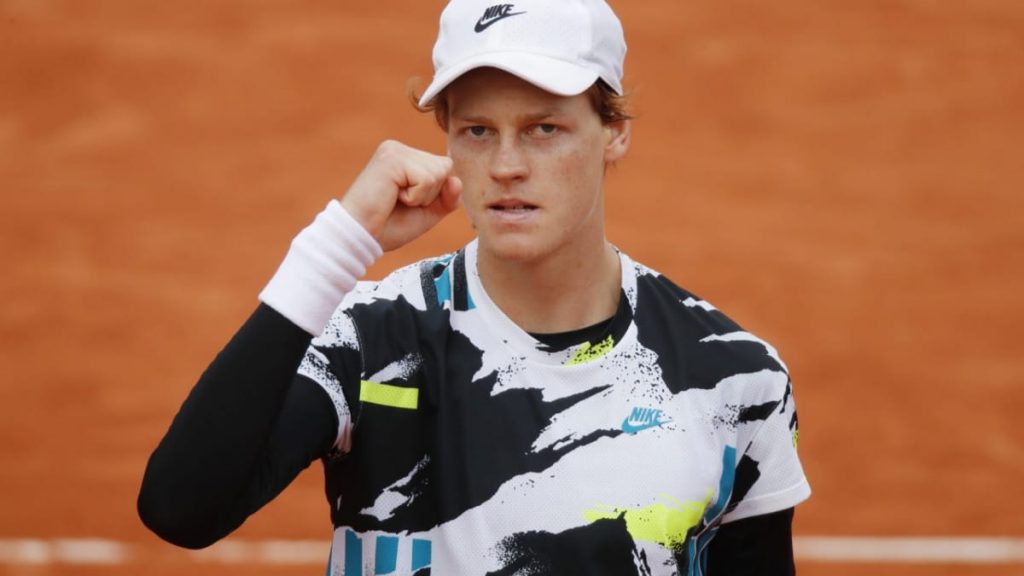 The 19-year-old, Jannik Sinner had an amazing run at the French Open before eventually falling to Rafael Nadal in the quarterfinals. His run has earned him a spot in the top 50 for the very first time in his short career. The Italian, Sinner came past David Goffin and the sixth seed Alexander Zverev.
The ATP top 20 stands as follow:
| | | |
| --- | --- | --- |
| Rank | Player Name | Points |
| 1 | Novak Djokovic | 11740 |
| 2 | Rafael Nadal | 9850 |
| 3 | Dominic Thiem | 9125 |
| 4 | Roger Federer | 6630 |
| 5 | Stefanos Tsitsipas | 5925 |
| 6 | Daniil Medvedev | 5890 |
| 7 | Alexander Zverev | 4650 |
| 8 | Diego Schwartzman | 3180 |
| 9 | Matteo Berretini | 3075 |
| 10 | Andrey Rublev | 2974 |
| 11 | Gael Monfils | 2860 |
| 12 | Denis Shapovalov | 2695 |
| 13 | Roberto Bautista Agut | 2665 |
| 14 | David Goffin | 2555 |
| 15 | Pablo Carreno Busta | 2400 |
| 16 | Fabio Fognini | 2400 |
| 17 | Karen Khachanov | 2200 |
| 18 | Stan Wawrinka | 2185 |
| 19 | Grigor Dimitrov | 2145 |
| 20 | Cristian Garin | 2135 |
Also Read: WTA Rankings 2020 – Latest Women's Tennis World Rankings post French Open 2020