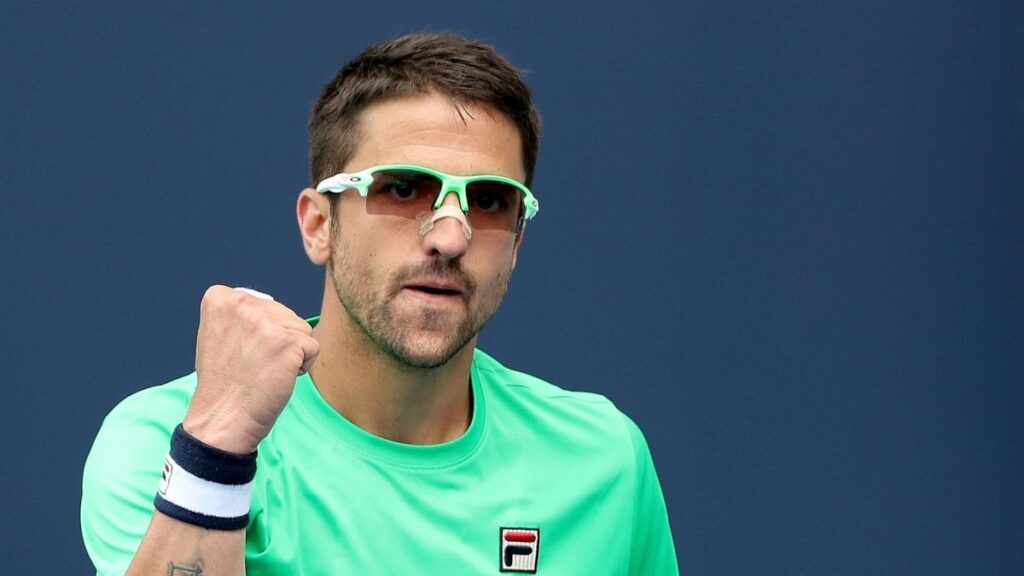 Many times, the outcome of a particular situation doesn't come out what we desired it to be. In such times, do we focus on the "outcomes" (we must never do that) or the "mentality and intention of the doer" (always must be focused on)?
This is the question that the world needs to ask itself right now. Are we all born perfect? Definitely not.
Fellow Serb and tennis player Janko Tipsarevic has decided to support world number 1, Novak Djokovic. He has joined the league of Manchester United star 'Nemanja Matic', Frenchmen 'Gilles Simon' and 'Richard Gasquet', WTA Star 'Donna Vekic' and many other sensible humans.
He is trying to shift the focus from Novak's little mistake (cannot be even called a mistake-highly ignorable given that he's an amazing and a sensitive human being) to his godly and innocent intention of helping the players. To provide them with an income in these difficult times, entertaining his home crowd(given the legal permission of the government) and introducing sports to little kids. In short, his doings were backed by charitable and noble intentions. This "must" be taken into consideration before saying even a word to him.
Also Read Serbian star, Pedja Kristin backed Novak Djokovic
In an interview with Serbian channel 'TV Prva', Tipsarevic has come out openly in support of Novak Djokovic:
"I'm not happy, but I don't like to feel sorry for anyone, because, after seven operations. I was most annoyed when someone took pity on me. Feel Sorry because I know what kind of heart Novak has, what he tried to do with "Adria tour". The criticism is not 100% fair because his idea was neither to earn money financially nor to demonstrate his power. It was only to send a beautiful and good image from the region to the world. What happened happened, which didn't have to happen, but it did."
In his opinion, Djokovic didn't crave money or fame while organizing the 'Adria Tour'. That's for sure.
Also Read Nick Kyrgios taunted Novak Djokovic again after Novak's coach tested positive for COVID-19
Further, he said that he would continue his preparation for the upcoming tours and isn't going to stop. "Currently, in the world held in dozens of tournaments such as those in the United States (US Steel Pro tennis series), Germany (The German Pro Series), or competitions such as the Baltic to the tennis."
"We did not want to spread the concept that from the very beginning, designed to be without an audience and for this to be a preparation for tennis players for the US Open, which is planned to take place. We respect all prescribed health safety measures that are in force from the first day. As well as the fact that we do not have ball collectors, line referees, and that absolutely all employees and people who service players wear protective masks and gloves." Tipsarevic added.
Also Read After Novak, Coach Goran Ivanisevic too tested positive for Coronavirus