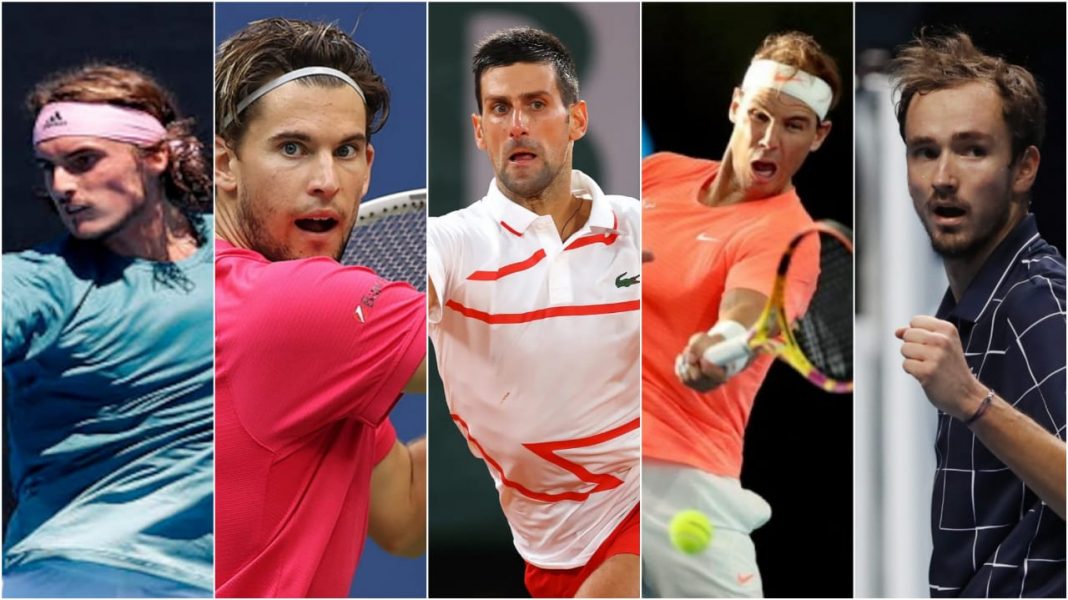 Initially, on the brink of getting canceled due to COVID-19 to finally being postponed, Australian Open 2021 has seen it all. Thankfully though, come Monday, the 8th of February, the year's premiere Grand Slam is all set to thrill us. For the next two weeks get ready to witness thunderous serves, clever volleys, mind-blowing rallies and a lot more none other than at the heart of Australia, Melbourne.
Like always, men's lineup, barring Swiss Maestro Roger Federer, is star-studded and once again it looks as if its Rafael Nadal and Novak Djokovic versus the whole lineup. Will another Grand Slam belong to the 'Big Three' r a young sensation will snatch away the limelight, here is presenting you the the preview as well as prediction for the Men's Singles draw at the Australian Open 2021.
Australian Open 2021: Men's Singles Draw Preview
Top Half
First Quarter
The first quarter includes defending champion and World No.1 Novak Djokovic. Other than him other players include 6th-seed Alexander Zverev, 10th-seed Gael Monfils, former Wimbledon runner-up and 14th-seed Milos Raonic, and three-time Grand Slam champion and 17th-seed Stan Wawrinka.
Djokovic has an easy draw and he is expected to breeze through the initial rounds before locking horns with either Raonic or Wawrinka, who are expected to play against each other in the most profile Round of 32 match of this year's Australian Open, in the fourth round. Still, the 33-year old Serb should make it to the last-eight without a fuss.
On the other hand, Zverev is also expected to reach the pre-quarters without a problem. The German, however, may run into Monfils in the fourth round in what can be termed as a cracker of a contest. Nevertheless, the obvious picks for the first quarterfinal are Djokovic and Zverev.
1st Quarterfinal Prediction: Novak Djokovic (1) vs Alexander Zverev (6) Players to Watch out for: Frances Tiafoe, John Millman and Alexander Bublik
Second Quarter
Second quarter includes the likes of defending US Open champion and 3rd-seed Dominic Thiem, 8th-seed Diego Schwartzman, 11th-seed Denis Shapovalov and 15th-seed Pablo Carreno Busta.
Thiem is expected to have a smooth ride until he reaches the Round of 16. There, the Austrian may face Carreno Busta in an exciting encounter. Thiem, last year's runner-up in Melbourne, though, may make it to the quarterfinals.
Meanwhile, young sensation Shapovalov will have to be on top of his game from the initial rounds itself to earn a last-eight spot. Standing in his way in the fourth round may be pocket dynamite from Argentina, Schwartzman,. The Argentine is in some tremendous form of late and it will be an uphilltask for Shapovalov to edge past Schwartzman. Though second quarterfinal looks to be Thiem versus Shapovalov.
2nd Quarterfinal Prediction: Dominic Thiem (3) vs Denis Shapovalov (11) Players to watch out for: Nick Kyrgios, Marin Cilic, Kei Nishikori and Jannik Sinner
Bottom Half
3rd Quarter
The third quarter includes 4th-seed Daniil Medvedev, 7th-seed Andrey Rublev, 12th-seed Roberto Bautista Agut and 13th-seed David Goffin. This is perhaps the weakest quarter of the Men's Singles Draw as not even a single Grand Slam champion is present in it.
After not-so-difficult initial rounds, Bautista Agut may run into Rublev, who is taking giant strides day-by-day, in the pre-quarters. We may witness a nail-biting finish, where Agut, solely on the basis of experience, may make it to the quarterfinals.
On the other hand, Medvedev is the top favourite to meet Bautista Agut in the last-eight match. Goffin may provide some tough resistance to Medvedev, however, the Russian is primed to enter into the quarters.
3rd Quarterfinal Prediction: Roberto Bautista Agut (12) vs Daniil Medvedev (4) Players to watch out for: Marco Cecchinato and Vasek Pospisil
4th Quarter
This quarter includes 20-time Grand Slam champion and 2nd-seed Rafael Nadal. Moreover, players like 5th-seed Stefanos Tsitsipas, 9th-seed Matteo Berretini and 16th-seed Fabio Fognini complete the star-studded line up.
Tsitsipas has a great opportunity to make it to the quarters if he sees off 19th-seed Karen Khachanov in the fourth round, only if this match-up takes place. It may have a close finish on the cards, though, Tsitsipas looks the best bet to make it to the last-eight stage.
On the other hand, Nadal picks himself as the other quarterfinalist. It would be interesting to see the Spaniard even dropping a set enroute to the quarterfinals. However, there is an injury concern to Nadal, which may cut-short his dream of a record 21st Major. having said that, Nadal is expected to enter into the tournament fully fit and in the best shape.
4th Quarterfinal Prediction: Stefanos Tsitsipas (5) vs Rafael Nadal (2) Players to watch out for: Kevin Anderson and Pablo Cuevas
Australian Open 2021: Men's Singles Prediction
Quarterfinals
First quarterfinal may witness a similar old story, where Djokovic may make it to yet another semifinal of a Grand Slam, though a solid match may be in store and it Djokovic would have to be on top of his game to end Zverev's juggernaut. In second quartefinal, Thiem might prove to be too good for Shapovalov, ending the Canadian's dream run. Similarly, the third quarterfinal may also be a one-sided affair, with Medvedev thrashing Bautista Agut quite handsomely. The fourth quarterfinal, though. can be the closest one, with Nadal barely managing to overcome the challenge of Tsitsipas.
1st Semifinal Prediction: Novak Djokovic (1) vs Dominic Thiem (3) 2nd Semifinal Prediction: Rafael Nadal (2) vs Daniil Medvedev (4)
Semifinals
First semifinal may witness the rematch of epic final last year at the same venue, and like last time, Thiem may just fall short again to Djokovic. It has nothing to take away from the fact though, that it has all the ingredients to match up to the last year's memorable final. The second semifinal may witness the hopes of Medvedev of winning his first Major take a beating as Nadal's quest for becoming the first man with 21 Grand Slams may live for another day.
Final Prediction: Novak Djokovic (1) vs Rafael Nadal (2)
Final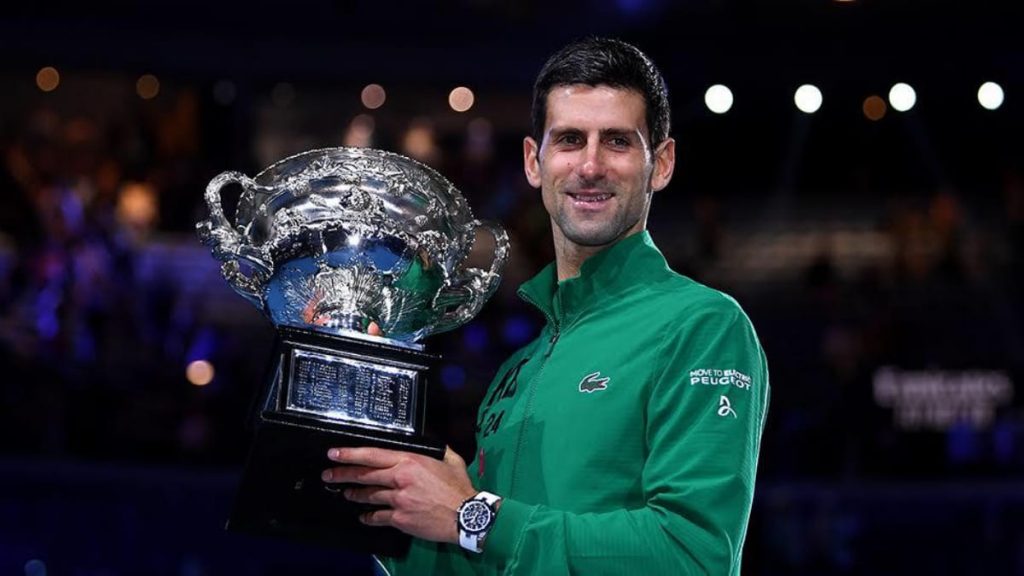 A rivalry that we have seen on numerous occasions yet don't feel bored, a repeat of last year's French Open final is a very high possibility. That final in Paris disappointed everyone as Nadal thrashed Djokovic in straight sets to continue his dominance on red clay. However, this time, a lot more intense final is in store and we might see the gap between the 'Big Three' in terms of Grand Slams won closing out as Djokovic may take the revenge and lift his 18th Major. Nevertheless, expect it to be a five-setter and an edge-of-the-seat thriller.
Australian Open 2021 Winner Prediction: Novak Djokovic
Also Read: Australian Open 2021 Draw: These are the Top 10 seeds in Men's singles