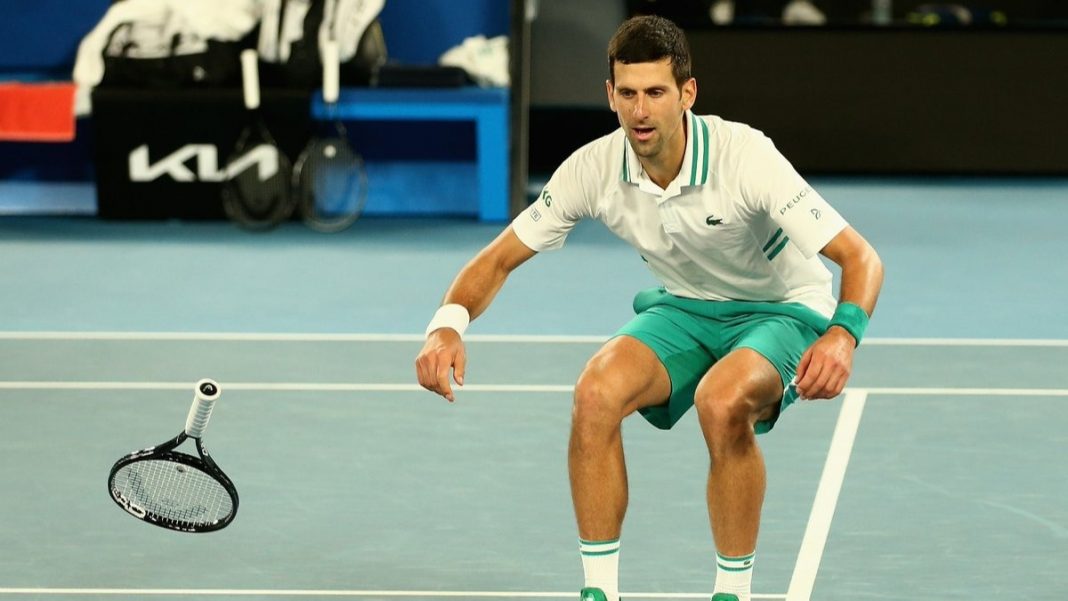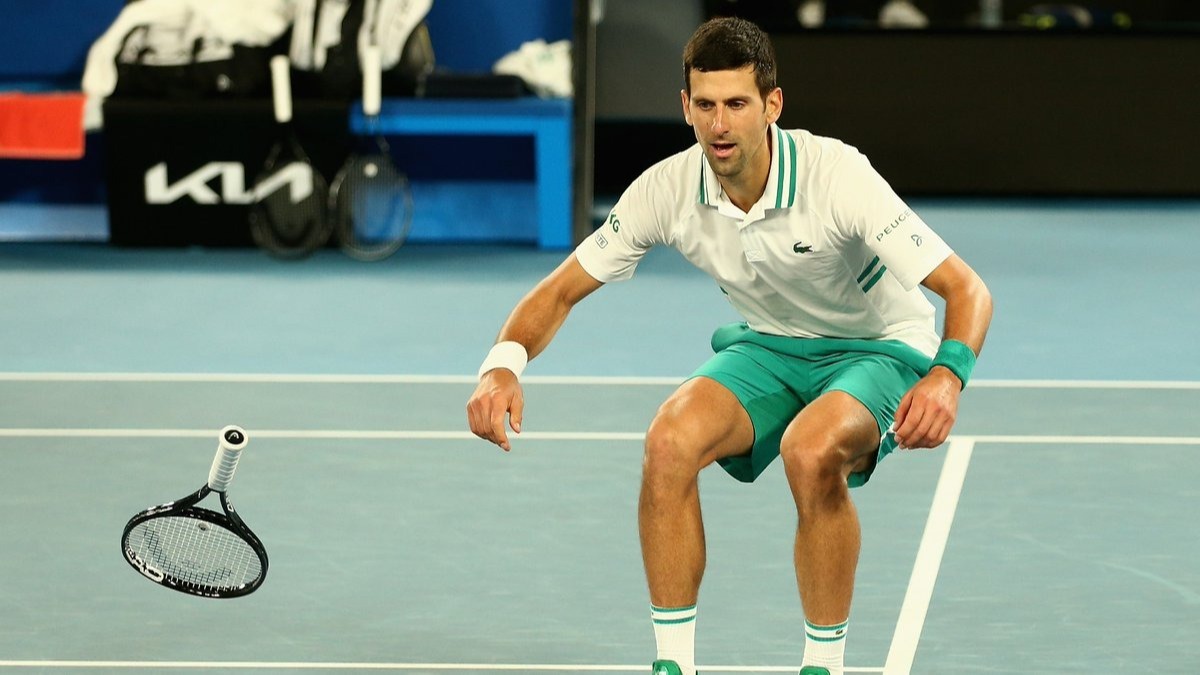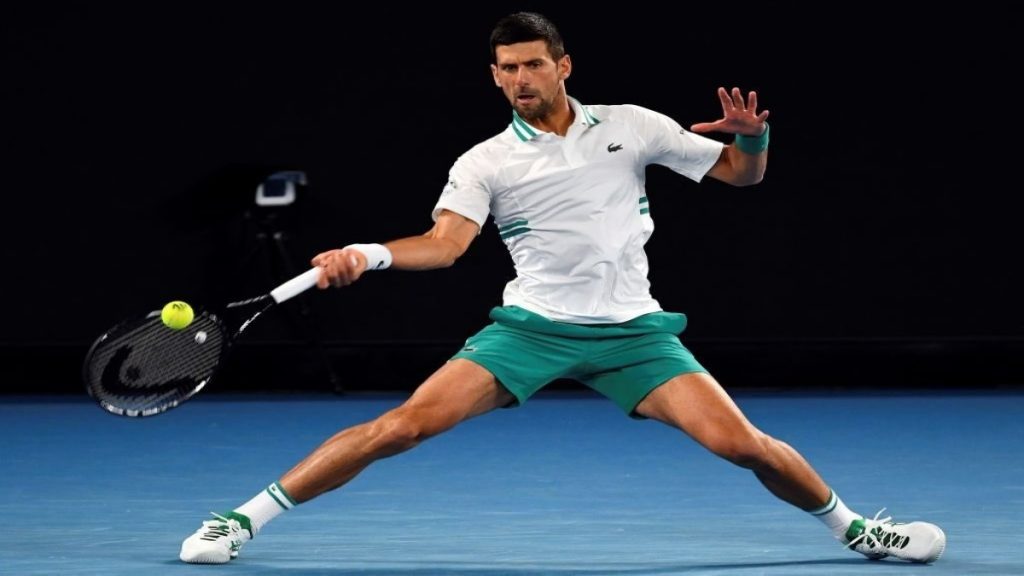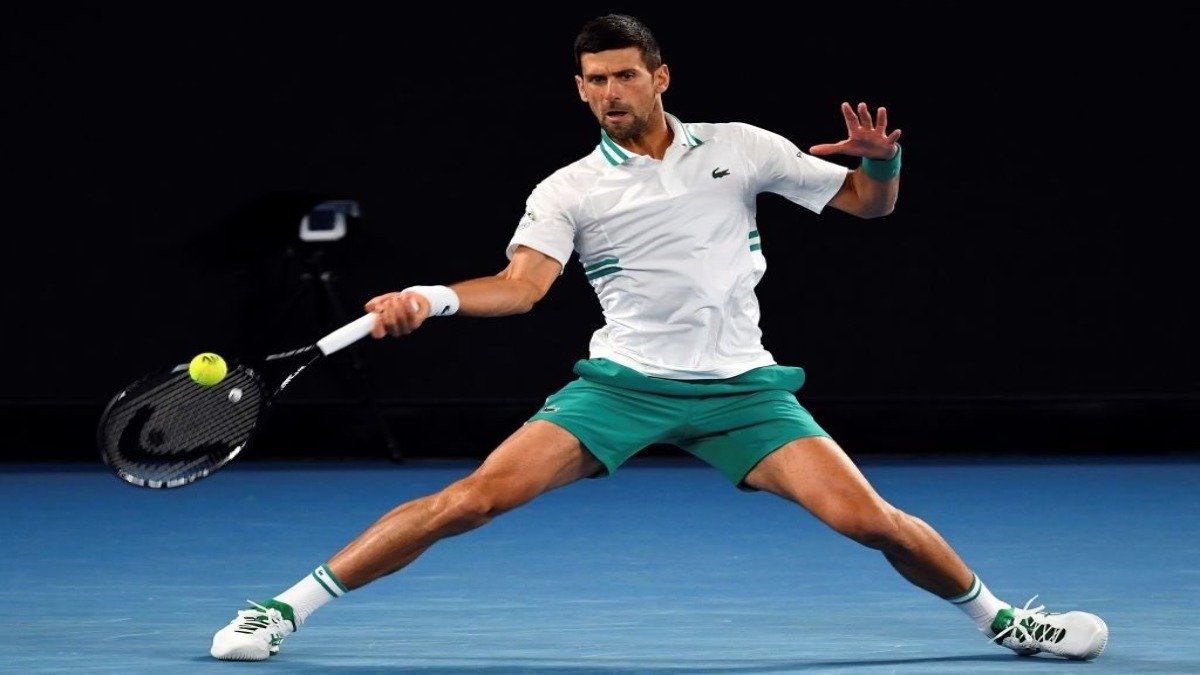 Novak Djokovic and Daniil Medvedev faced off in the finals of the Australian Open 2021 and Djokovic was as usual the favorite. However, people had been calling Daniil Medvedev the "Lord and Savior" for some time now. But Djokovic stepped out there and showed that he was here to stay and he is going nowhere.
The match was won by Novak Djokovic with a score of 7-5,6-2,6-2.
Novak Djokovic dominates Daniil Medvedev
The first set started with Djokovic taking the first game with some brilliant service. Medvedev was seen struggling as Djokovic took a 3-0 lead. However Medvedev was able to get make it a tie. The tie continued until Djokovic took the set 7-5 with a late break.
The second set saw Medvedev taking the lead by winning the first game. Djokovic however took the lead with 3-1 thanks to the unforced errors made by his opponent. Djokovic then extended his lead further to 5-2, Medvedev proceeded to break his racquet after that and then Djokovic defeated him with 6-2 and took the set.
Novak took the first game in the final set and it was evident that Medvedev was losing his composure. Djokovic pushed Medvedev down further by making it 3-0. It was as if Djokovic was trying to make a point to the next generation of players, that this is what you must get to. The score stood at 4-1 after around an hour of the match in its third set. Djokovic took the set and match with a score of 6-2, lifting the title for a record 9th time.
Also Read: Australian Open 2021: Novak Djokovic and Daniil Medvedev shrug off pressure before finals