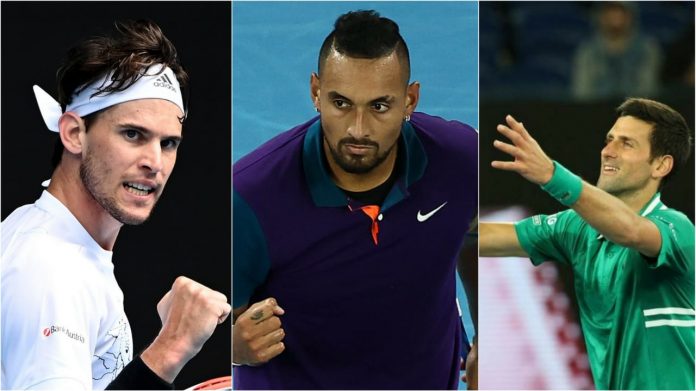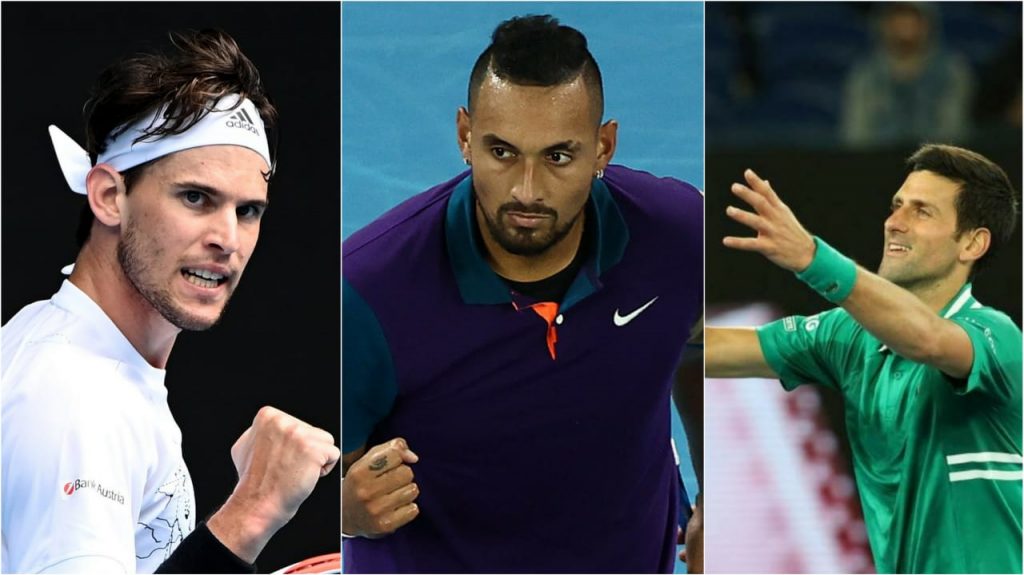 The much-awaited first Grand Slam of the year, the Australian Open 2021 began today and the thrills and spills were delivered right from the word 'go', There weren't a lot of surprises but the quality of tennis being played especially amidst the pandemic and restrictions were top notch and a treat to watch. The likes of Novak Djokovic, Dominic Thiem and Nick Kyrgios all notched up wins.
As usual, tournament favourite, Djokovic dominated his sets proving that he will be a player to watch in this tournament. Another strong contender Thiem faced some staunch resistance in the first set but breezed through the next two sets. Local boy Kyrgios meanwhile, won in three straight sets.
Novak Djokovic defeats Jeremy Chardy
Novak Djokovic defeated the French player to move to the next round and he did so with total dominance. Chardy showed some brilliant play in the first set. But after that, the game was dominated by Novak Djokovic. The game ended 6-3,6-1,6-2.
Nick Kyrgios wins in straight sets
Nick Kyrgios made his return a memorable one. With three straight sets and a moment that will probably be talked about a lot. The Australian player started slow in each set increasing the pressure gradually. Ending the game with 6-4,6-4,6-4.
But the most memorable thing to come out of this match would be this moment shared by ESPN journalist D'Arcy Maine on Twitter.
Nishikori eliminated by Pablo Carreno-Busta
Kei Nishikori, who had returned to Tennis after his surgery in 2019 put up a good challenge but it was not enough. He was taken out by Pablo Carreno-Busta after an exciting encounter. The game ended with a score of 7-5,7-6(4),6-2.
Dominic Thiem eases past Mikhail Kukushkin
One of the strongest favorites of the Australian Open, Dominic Thiem braved a scare in the first set to ease past Mikhail Kukushkin in straight sets and advance to the second round where he will face Dominik Koepfer.
Also Read: Australian Open 2021: Nick Kyrgios makes a cryptic comment mid-match