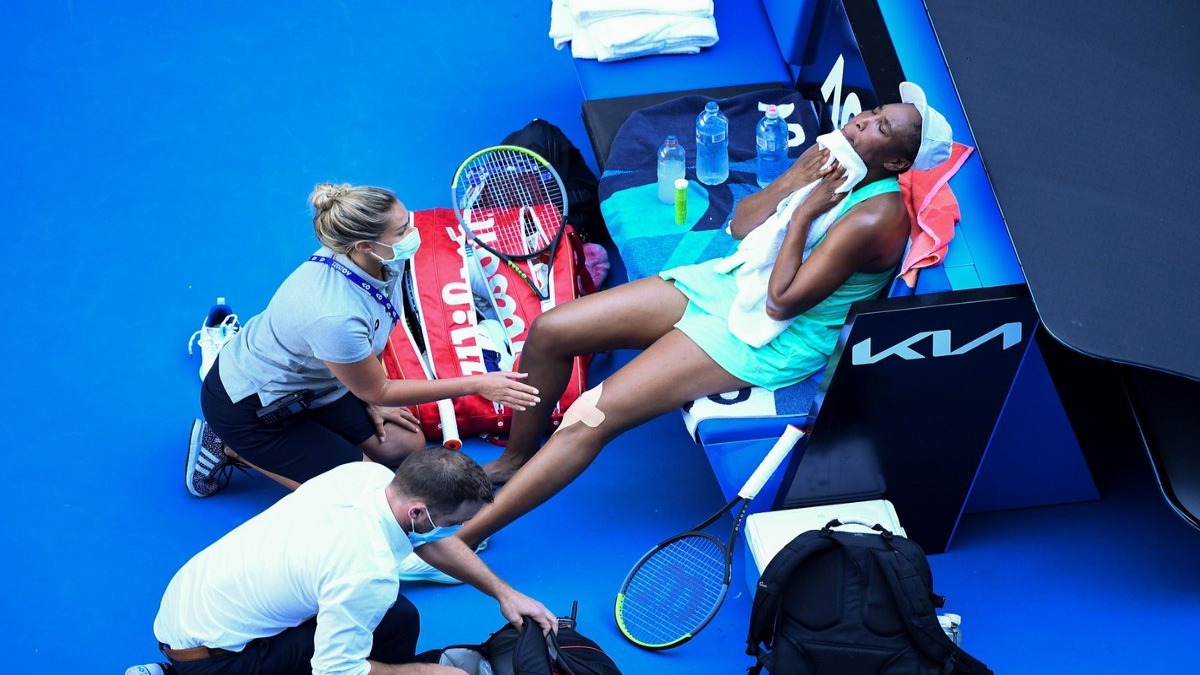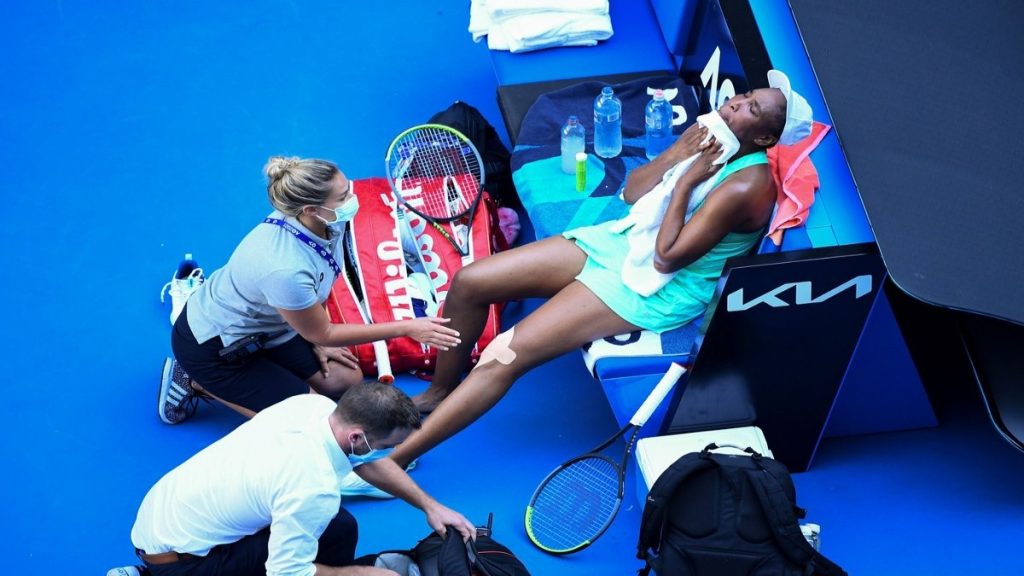 Venus Williams came up with yet another incredible display of grit, character and determination as she braved a potentially serious ankle injury to give it her all on court and complete her Australian Open 2021 second round match against Sara Errani. Trailing 5-1 in the first set, Venus completely rolled her right ankle during a shot and limped away from the court yelling and writhing in pain and agony.
The medical staff rushed to her aid and it was evident that the pain was unbearable as the American was seen fighting back tears. She had already just recovered from a knee injury before the Australian Open and this seemed like an injury she would not immediately recover from. However, even as the match seemed lost, Venus chose to not give up. She was determined to complete her match and complete it, she did. Although she didn't win a single game after that, it was a splendid show of character from a legend of the sport.
Venus Williams has always shone with her 'Never give up' attitude
This isn't a one-off incident where Venus Williams displayed admirable grit. In fact, the 40-year-old has been known for producing such awe-inspiring moments. There can't be a better example for this that when she was diagnosed with Sjogren's syndrome in 2011 and it was expected that she would retire from the sport. However, she decided to continue and keep fighting. She is doing so till this day.
Venus' own words after her victory in the first round of the Australian Open as well as the first round loss in the US Open last year best sum up her mindset towards tennis and her love for the sport. "I'm trying to get better every day. I think that no matter what happens to you in life, you always hold your head up high, you give a hundred million percent. That's what I do every single day. That's something that I can be proud of," she had said after her win two days ago.
"I love this game. I'm good at what I do. It's easy to stay motivated and excited about doing something so amazing. Not many people get to do this," was her answer when she was asked at the US Open last year as to what keeps her going.
Even amidst all adversity, injuries, doubts and challenges, Venus Williams stands tall and continues to inspire.
Also Read: Australian Open 2021: Ons Jabeur vs Naomi Osaka: Preview, Head-to-Head and Prediction