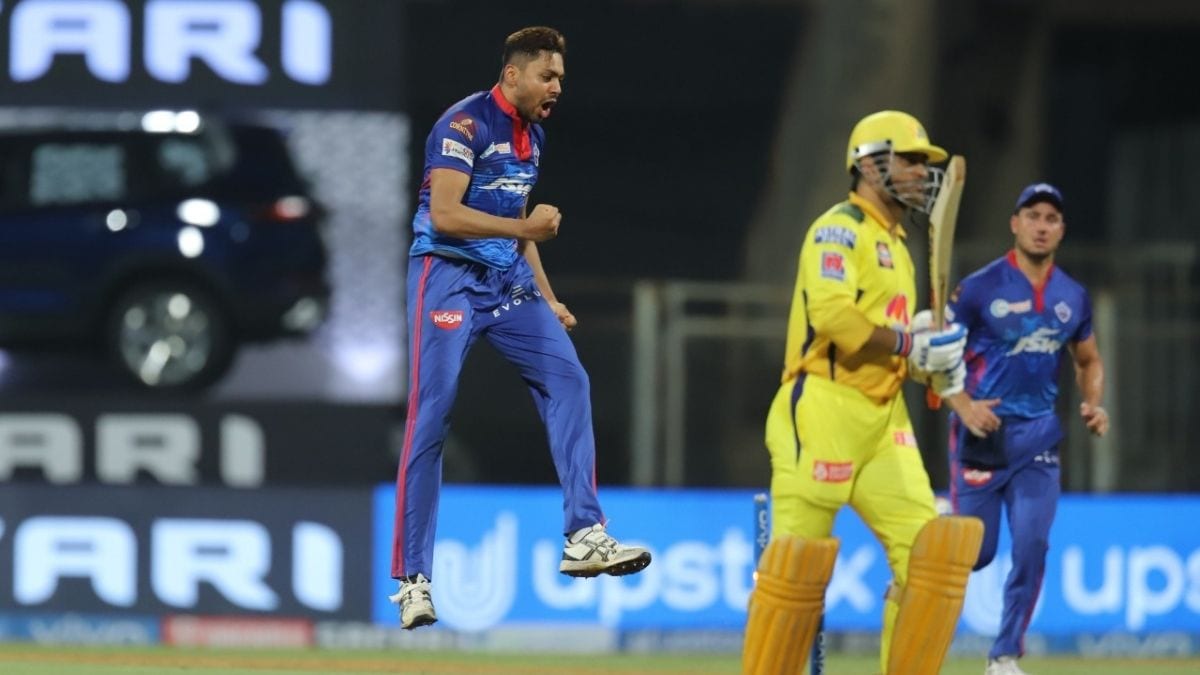 The 14th season of the Indian Premier League (IPL) saw only 29 matches being played before a spike in COVID 19 cases led to the suspension of the league. With 380 runs from eight matches and 17 wickets from seven games, Shikhar Dhawan and Harshal Patel were holders of the Orange Cap and Purple Cap respectively. But apart from them, there were other breakout stars and one of them in Delhi Capitals' Avesh Khan.
The young quick was second on the purple cap list with 14 games in eight games. Avesh was relentless game after game as he found himself in wickets in every encounter. The budding quick reveals that the big wickets of Virat Kohli and MS Dhoni were his "favourite wickets".
"Virat Kohli and MS Dhoni were my two favourite wickets. I was really happy when I dismissed them because both of them are legends. There was no particular plan in getting Kohli dismissed, just that we wanted to stick to a line just between the off stump and the fourth stump. He is a world-class batsman and looks to score runs so the idea was to build pressure with dot balls and it worked," Avesh told Sportskeeda in an interview.
"Ricky Ponting backed me and motivated me," Avesh Khan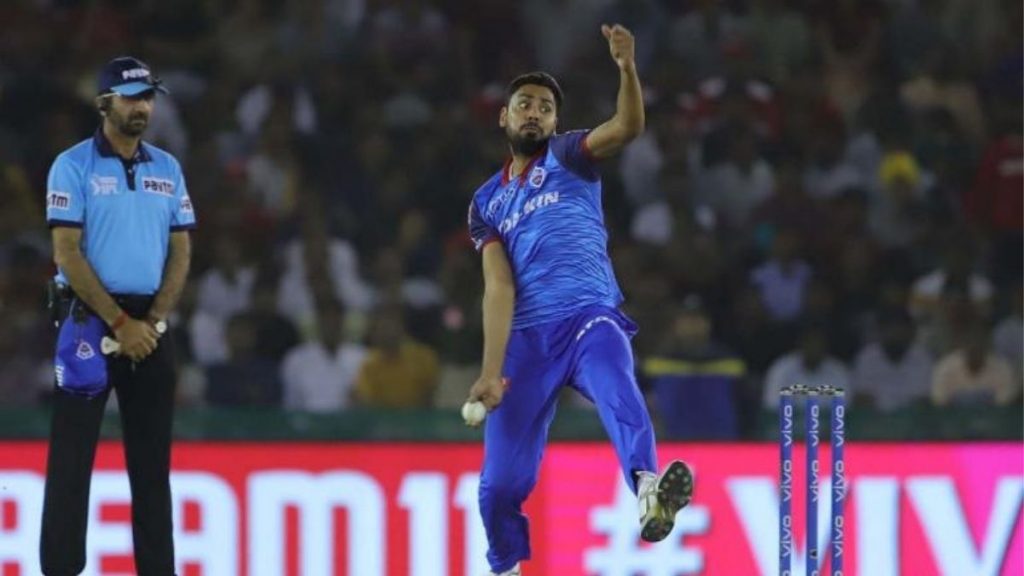 It was a surprise to see Avesh start in the playing XI from the first game of the season ahead of the likes of Ishant Sharma and Umesh Yadav. He shares that skipper Rishabh Pant and coach Ricky Ponting were clear of having him in the XI from the very beginning and they backed him to give his best. Avesh, who had already played under Pant's leadership in the 2016 U19 World Cup, found him very supportive.
Also Read: Rahul Dravid could coach Indian team during planned tour of Sri Lanka – Reports
"Ponting and Rishabh had pretty clearly told me to be mentally prepared to play right from game one. Ponting backed me and motivated me by saying that I was capable of leading the attack. Rishabh too was very supportive, always used to have conversations with me and backed me to bowl fearlessly and set the field accordingly," Avesh Khan added.
His impressive performances in the domestic circuit and the IPL saw him earn a call up as a standby player for India's England tour. Avesh is happy to spend more time with the national time and pick the brains of the senior pros. The 24 year old adds that his focus is on improving his game and will be ready if an opportunity presents itself during the tour.
"I have travelled quite a lot with Team India. I went to South Africa and also to the 2019 World Cup as a net bowler. Everyone motivated me to bowl well, Ishant [Sharma] bhai used to give me tips and support me in becoming a better bowler. I got to learn a lot about bowling with the red ball and, if I get an opportunity, I will try to put them into practice in England," Avesh Khan said.
"All that's in my hands is to improve my bowling skills and work hard. Whether I will get a chance or not is all up to luck and that is not under my control. I will keep myself mentally prepared and if the opportunity arises, I am ready for the challenge."
Also Read: England players might not feature if IPL 2021 resumes, says Ashley Giles