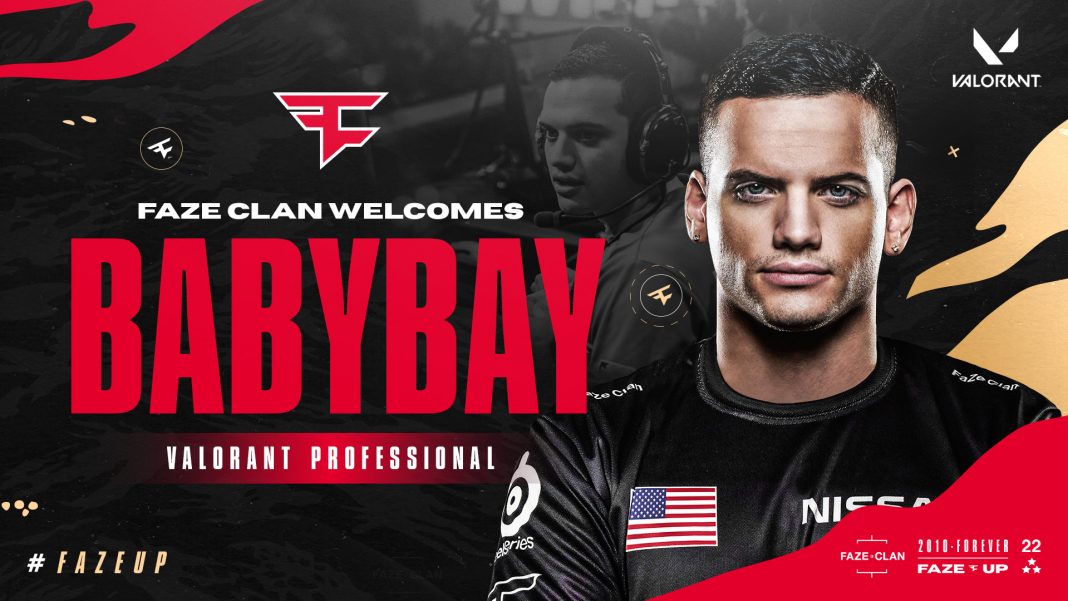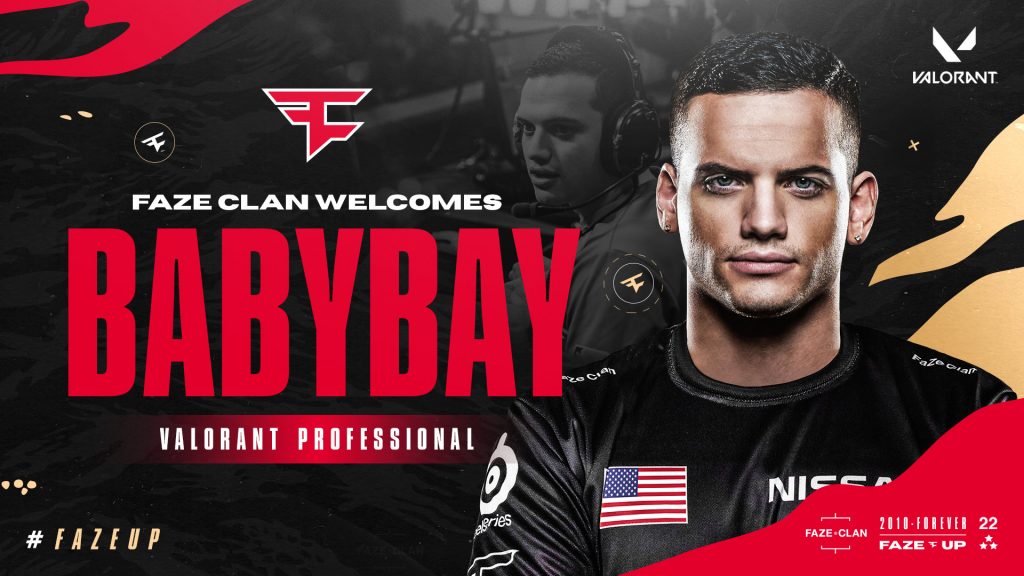 Faze Clan's Valorant roster has'nt been stable lately.
They announced the signing of Jason 'jasonR' Ruchelski and Corey 'corey' Nigra before the T1 X NSG Showdown. But jasonR wasn't included in the playing squad for the tournament.
This led to a series of events which finally led jasonR to leave Faze Clan, and since then Faze Clan have been on the lookout to seal his spot.
After his departure, Faze have signed Zachary 'ZachaREEE' Lombardo and Jimmy 'Marved' Nguyen to the team.
And today, Faze announced the newest addition to their roster, Andrej 'BABYBAY' Francisty.
Babybay is a former Overwatch player, with several titles under his belt.
The American player won the Rivalcade Weekly #8 North America early in his career with Splyce in 2017.
He continued to find success with Kungarna, winning the Overwatch Rumble May Open Qualifier and finishing third in the Overwatch Rumble May.
His Valorant achievements isn't as decorated as other players in different organisations, since he's only participated in Pittsburgh Knights Charity Invitational Qualifier under the banner The Aimers, and finished between the 13th-16th positions.
FaZe Clan's VALORANT roster is now:
Zachary "ZachaREEE" Lombardo
Andrej "babybay" Francisty