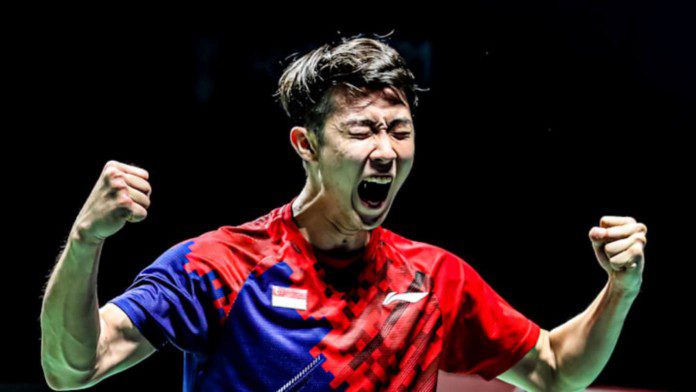 From a seven-year-old Malaysian kid, who gave up badminton after being laughed at by his brothers' friends to becoming the World Champion, Loh Kean Yew has come a long way. Following a rough start to the year with a couple of early elimination, Loh found his footing as he emerged victorious at the Dutch Open.
When it seemed like he was all set for a cracking season, the 24-year-old crashed out of the French and Denmark Open in the early stages. Yet the Singaporean didn't give up and bounced back to win the Hylo Open. As the season neared its business end, Loh Kean Yew continued to improve before stepping up on the big stage.
Loh kicked off his World Championship campaign with a stunning victory over the Olympic champion Viktor Axelsen. He was unstoppable thereafter as he stormed into the finals and lifted the title without losing a game since his opening encounter. The budding shuttler is delighted over the win and has warned the world watch out as he continues to gun for Olympic glory.
"Yes, I won the world championships, but there's still a long way to go and I'm just getting started. There's still so much I can improve on and so many things I still want to achieve. This world title gives me that extra motivation and belief to know that I'm on the right track and I will continue to work hard to try and achieve more success, including a medal at the next Olympics," Loh told The Straits Times.
'I learnt from the best,' Loh Kean Yew opens up on his training stint with the Olympic champ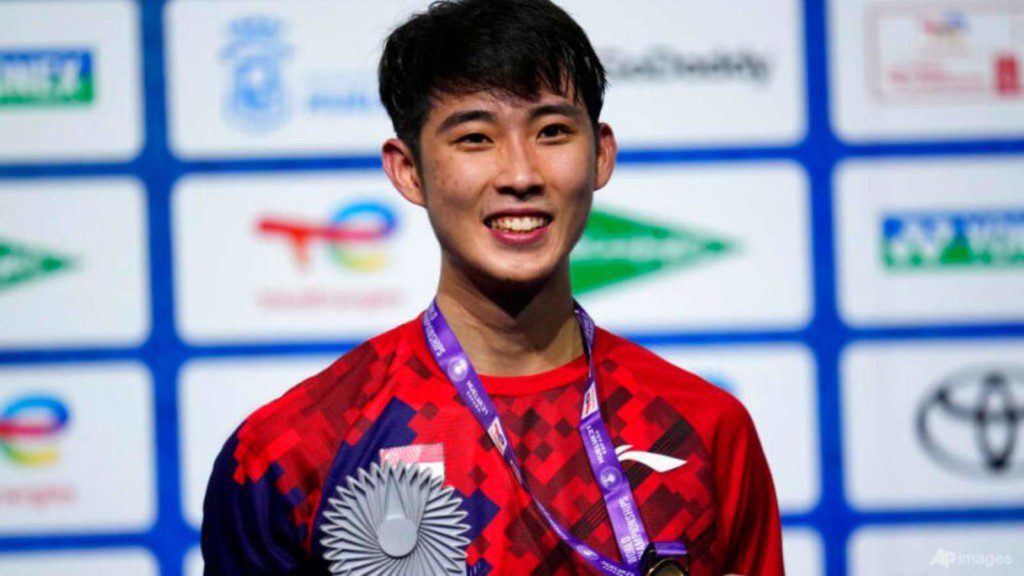 Loh Kean Yew's life took a turn when he decided to follow his brother Kean Hean's footsteps and enrol at the Singapore Sports School in 2010. He received his Singapore citizenship five years later which played a crucial role in shaping the player we witness today. Loh admits that it was a tough decision but it was the right one.
"I was angry at that time because my friends were all in Malaysia. But my mother already bought the ticket, so what to do?" he adds.
"But in Singapore, I had good opportunities to study and play on an international stage. Along the way, so many people from SBA, Sport Singapore, Singapore Sport Institute and many others supported and took good care of me, and I wouldn't be what I am today without all their help."
While Loh Kean Yew crashed out of the Tokyo Olympics in the group stage, it proved to be a turning point as eventual champion Viktor Axelsen invited him to his training camp in Dubai. Loh suggests that the month-long stint proved to be a game-changer as he was able to identify his shortcomings and worked towards improving his game.
Eventually, young Loh went on to beat Axelsen in the very first round on his way to the Word Championship title. "I learnt from the best. I experienced the intensity at which he trained, I saw how focused and consistent he was, and I tried to apply this to my own game. I also saw gaps in my game and tried to fix them.
"After that, I was up and down, screwed up a few times, won the Dutch Open and Hylo Open but got knocked out early at the Denmark and French Opens and the Indonesia Masters. But I kept going, kept trying to be better than the day before, and never gave up."
Also Read | BWF bans two Chinese shuttlers for match-fixing, betting