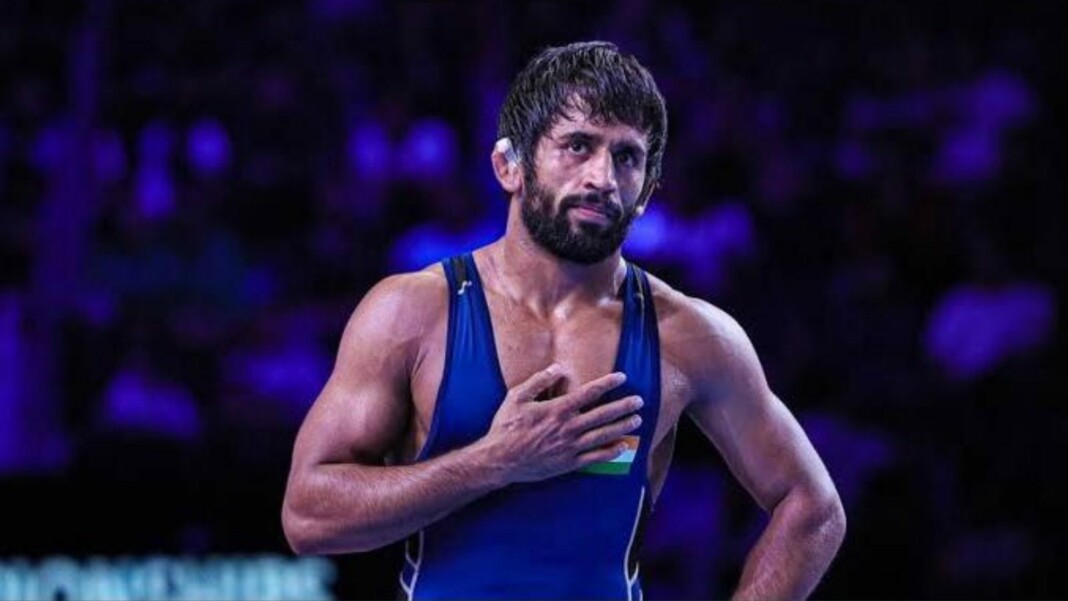 Bajrang Punia was the last of the Indian wrestlers to compete at the Tokyo Olympics with the hopes of finishing on the podium. Punia recently suffered a minor knee injury, but he was looking strong as he went into the round of 16 in the final few days of the Tokyo Olympics.
Punia was up against Ernazar Akmataliev of Krygyzstan and the bout was off. Neither opponent was moving in the first period, holding their own. Since Bajrang was attacking, Ernazar got passivity and Punia scored one point. Ernazar went ahead and pushed Punia out of bounds, scoring a point for himself. Soon after Punia took down Akmataliev with an excellent grip, and was now up by 2 points. The first period ended with a score of 3-1 in favour of Punia.
The second period saw Ernazar make some good moves, and he won 2 points, as both were level in the game with just a few seconds to go. Bajrang tried to make a move in the dying seconds of the match, but the buzzer went off before he could score any points.
It was victory for Punia however, since he had taken Akmataliev down and scored 2 points in one go, he won with victory by points. Bajrang had secured a place in the quarterfinals after a last minute scare, as he would go up against Iran's Morteza Cheka Ghiasi in the next round.
Bajrang Punia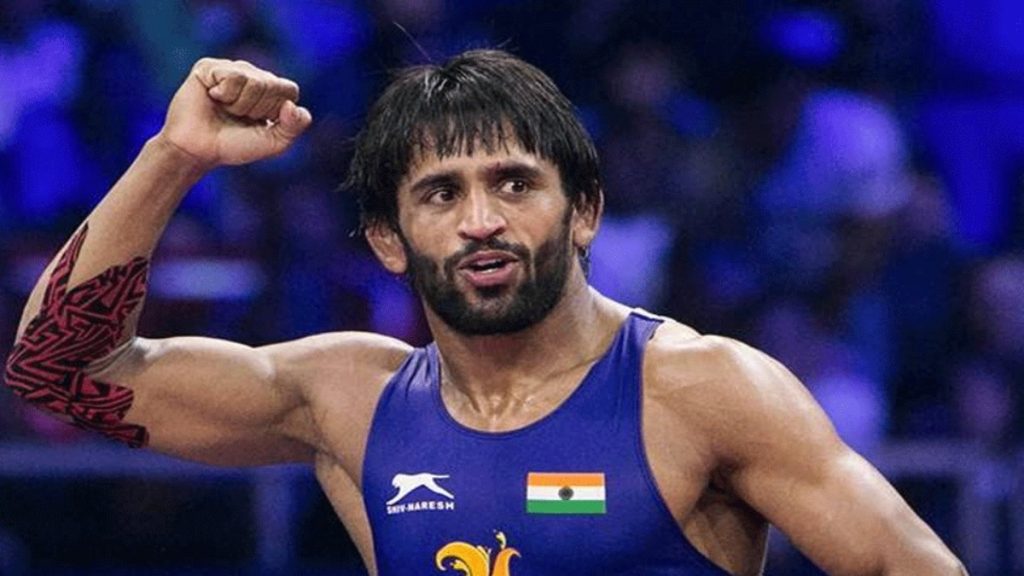 Bajrang was up against Ghiasi, who would put up a tough fight. Bajrang, being a tactical fighter took his time to get settled, which resulted in passivity, and the Iranian scored one point. Ghiasi was playing well, and the first period was over with Bajrang trailing 0-1.
Bajrang attacked in the second period, as Ghiasi tried to exploit his weak right knee. Punia got another passivity, and it was not looking Bajrang. However, Punia pulled magic out of the bag under moments of pressure. He flipped Ghiasi and pinned his shoulders to the floor. Punia had secured a victory by fall before the end of the second period.
Punia had won, and was on to the semifinals, where the world no. 2 would face off against Azerbaijan's Haji Aliyev, the Rio Olympics bronze medallist in the 57kg category and it will be a tough and exciting fight.
Also Read: "We dedicate this bronze medal to our Covid-19 frontline warriors" – Skipper Manpreet Singh gets emotional after Germany win at Tokyo Olympics