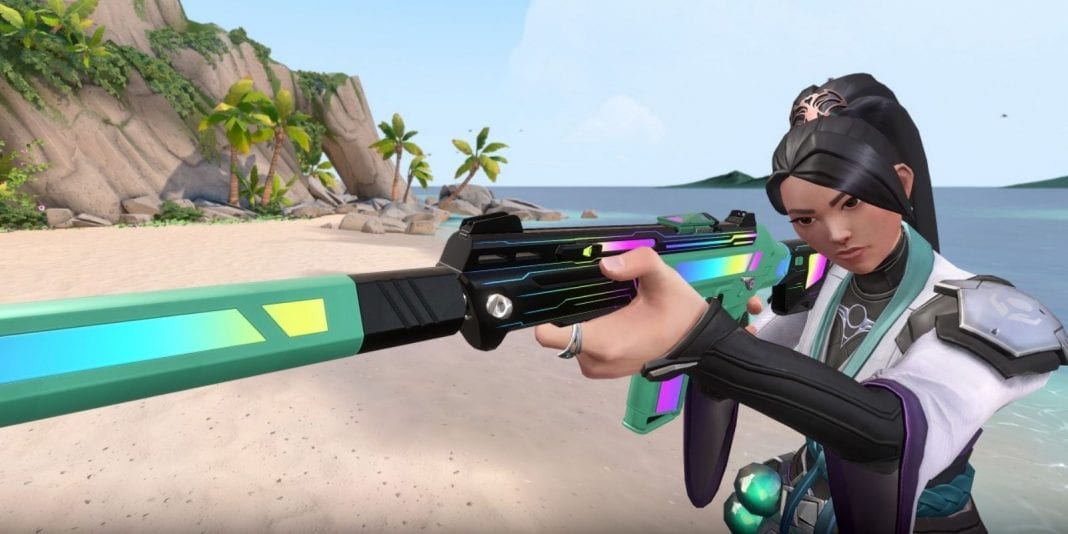 The new battle pass entails a spectrum of fresh content in addition to an upcoming map and balance changes in act 3, arriving as soon as in 3 days until the current battle pass gets done and dusted with. Riot Games' Valorant is one of the best FPS games with millions of players worldwide. Currently, the entire Valorant community is waiting for the amazing content that will arrive in the next major update.
The major highlight of Episode 2 Act 3 is the upcoming Breeze map. However, several players are also eager for the new battlepass skins. Since a new Valorant Act means a new battle pass, after all the details on the Valorant Episode 2 Act 3 battle pass have been revealed, gamers would be pleased to know the pass provides myriad content including three new skin lines, brand new gun buddies, sprays, and more.
With the update launching on April 27, there's plenty of new content to bite onto. Here's all you can find on the latest collection Valorant has to offer
Battle Pass: New Skin Line and Tier Rewards
Episode Two, Act Three will run the typical 1,000 VP fully-loaded battlepass, jam-packed with weapon skins, gun buddies, sprays, loading cards, and feature titles, and much-coveted Radianite Points to upgrade your skins. The all-time considerate Riot will still throw in a good amount of rewards in the free battle pass track including one side skin kick, and this it's Frenzy. This is the best smoking deal unlockable content Valorant has to offer for its bit of prudent gamers.
Courtsey to @ShiinaVLR on Twitter, gamers finally know what one of the upcoming Valorant Battle Pass skin line collection looks like:
According to the data miners, the leaked Valorant battlepass skin collection is called "Lightwave." The skin collection seems to include Phantom, Odin, Frenzy, and Bucky. It's hard to imagine if more guns will be a part of the 'Lightwave' skin collection as of now. Like every battlepass in Valorant, the Valorant Episode 2 Act 3 battle pass will have two tracks: Free and Premium. Gamers can unlock progress on both at the same time but will be able to get their hands on more rewards if they buy the Premium pass for 1,000 VP, which comes off as approximately $10 USD.
With every battle pass, Riot adds three new skin lines, and this one is no exception. The ocean-themed Depths, the quirky Lightwave, and regal fantasy-like Songsteel skins will be up for grabs across Episode 2 Act 3.
The Depths skin line, similar to the Nebula and Horizon cosmetics, features moving shaders and an ocean backdrop for the Bulldog, Ghost, Stinger, and Vandal has an underwater vibe, which subtly fits the new Breeze map. Lightwave skins are a toned-down and mixed version of the bright Glitchpop line and the Prime 2.0 skin line, with bold colors and will allow players to upgrade from different variants for the Phantom, Odin, Bucky, Sheriff, and Frenzy. Finally, the elegant Songsteel skins mix shiny metal with wooden decals for the Classic, Guardian, Marshal, and melee and have lots of browns and silvers going on, giving off a Sovereign and Ruins bundle mixture vibe.
Besides the weapon skins, the upcoming battle pass will obviously flaunt amazing sprays and gun buddies which is worth waiting for Valorant's official battle pass trailer. "When coming up with our crazier ideas, we look to see what the VALORANT community finds hilarious or interesting," said Preeti Khanolkar, senior producer of VALORANT. "Dan the Penguin was an obvious buddy choice given how cute he is and how much players adore him."
VALORANT devs made Dan the Penguin into a gun buddy and a spray that features him dabbing since fans loved him when he was first found near a flipped table next to Ascent's Wine.
In total, fans can expect 13 weapon skins, 16 sprays, 13 player cards, and nine gun buddies between the free and paid battle pass tracks. Knowing Riot, fans will likely find teasers and Easter eggs for future content hidden in the cosmetics, too. This Act's battle pass is set to run until June 21, 2021, giving an eight weeks time to relish the pass features.
Given the release of Breeze with this Act, the likeliness of getting Agent 16 in the next update is more probable. A new Forsaken Collection and a new ranked season will be introduced in the upcoming act.
---
Also Read: Valorant Teases new map Breeze | Episode 3