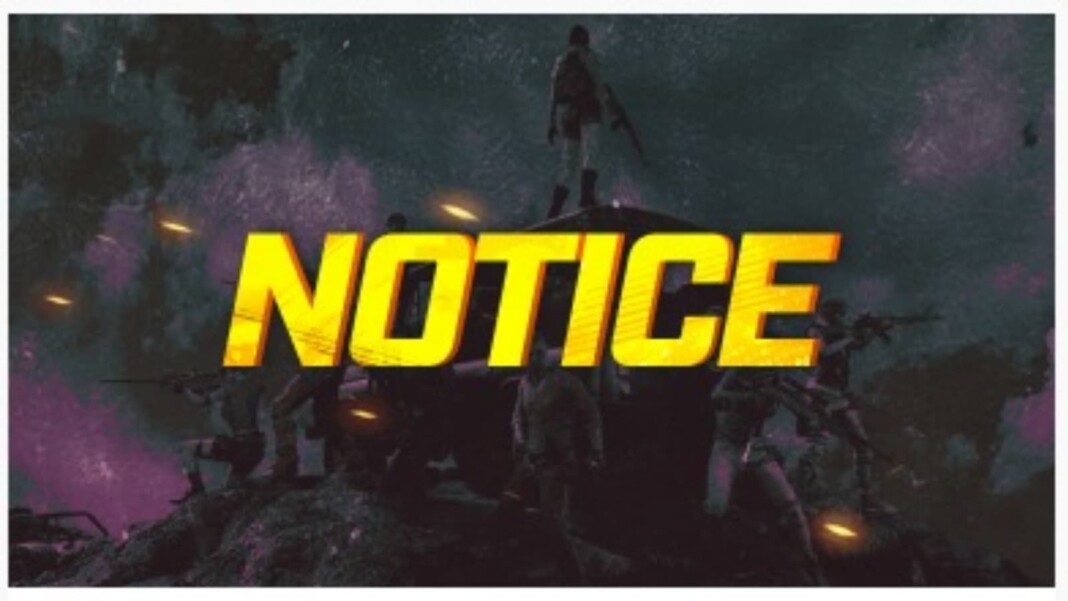 Temporary shutdown of Update Invitation event in BGMI. PUBG Mobile used to the heart of the Indian Gaming Community, after its ban gamers all around the country got disappointed and they were hoping for a comeback from PUBG. Now that the Indian rebrand of PUBG Mobile, Battlegrounds Mobile India is here, all the gamers are hyped more than ever.
Temporary shutdown of Update Invitation event in BGMI
Today on the official Battlegrounds Mobile India website, a new notice was posted. This notice was regarding the new Update Invitation event BGMI. The notice reads,
Temporary shutdown of Update Invitation event
Dear BATTLEGROUNDS MOBILE INDIA fans,
We have identified an error within the Update Invitation event which had begun on 01/07, and temporarily taken down the event at 01/07 18:27.
The rewards that could be claimed through the Update Invitation event will be provided to you after the upcoming update, and we will inform you via additional notice.
We apologize for the inconvenience.
Love,
Krafton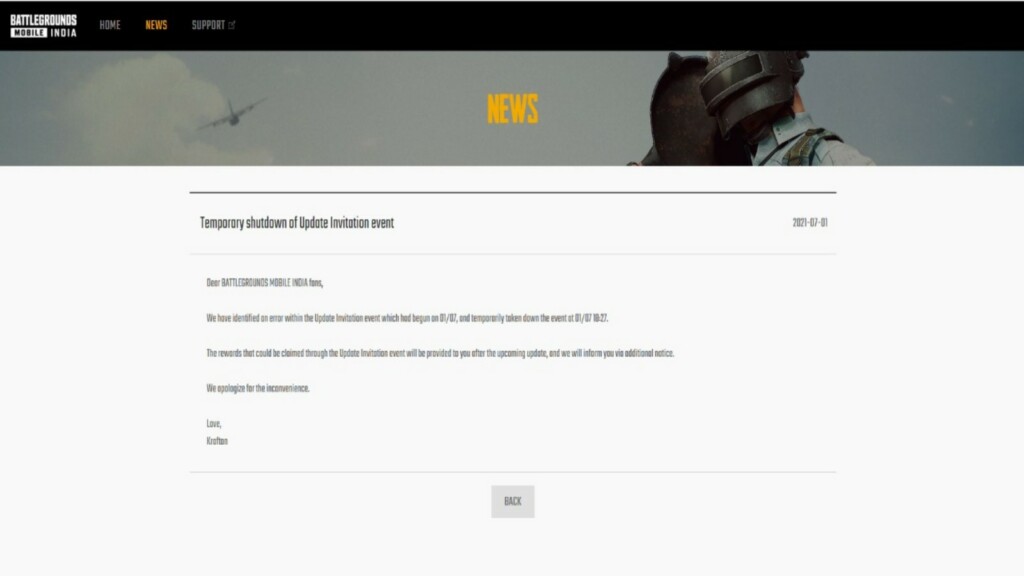 BGMI players were waiting for the Update Invitation event while now. The event was released today but it was taken down after a while. According to the notice, they found an error in the Update Invitation event. The event is not in the game anymore and kroafton promised to bring the event back as soon as possible.
Krafton promised that they will bring back all the rewards in very next update and they will let us know more about the rewards via additional notice.
---
Read More: Battlegrounds Mobile India: New Hangar Arena map in BGMI