Battlegrounds Mobile India has been officially launched in India on the play store earlier this month. This article will list Top 5 legendary gun skins in BGMI/Battlegrounds Mobile India.
The arrival of Battlegrounds Mobile India has made all the PUBGM enthusiasts delighted. However, the developers have made no confirmation regarding the game's release on the app store. It is not so long enough, the game is starting to step into the Indian Esports scene again. Krafton has announced the game's first-ever tournament and is titled 'Launch party which is scheduled to be held on July 8 and July 9. The tournament will feature 18 teams of popular content creators and professional players and it boasts a prize pool of 6 Lakhs INR. Coming to the context of this article, there are various gun cosmetics available in the game. We have seen streamers pouring UC to get those skins that are so appealing and good-looking. Everyone in the game hopes that he has at least one upgradable skin with special effects.
Battlegrounds Mobile India has an arsenal of weapons and cosmetics. The earlier version of BGMI PUBG had featured some of the best weapon finishes in the world in their game which every player would attract to. Since the new game is allowing its players to transfer their old data, those classic and premium weapon finishes will also ride along to this new game. Let us take a look at the top 5 legendary gun skins in BGMI.
Top 5 legendary gun skins gun skins in BGMI
5. Moonlit Grace – Kar 98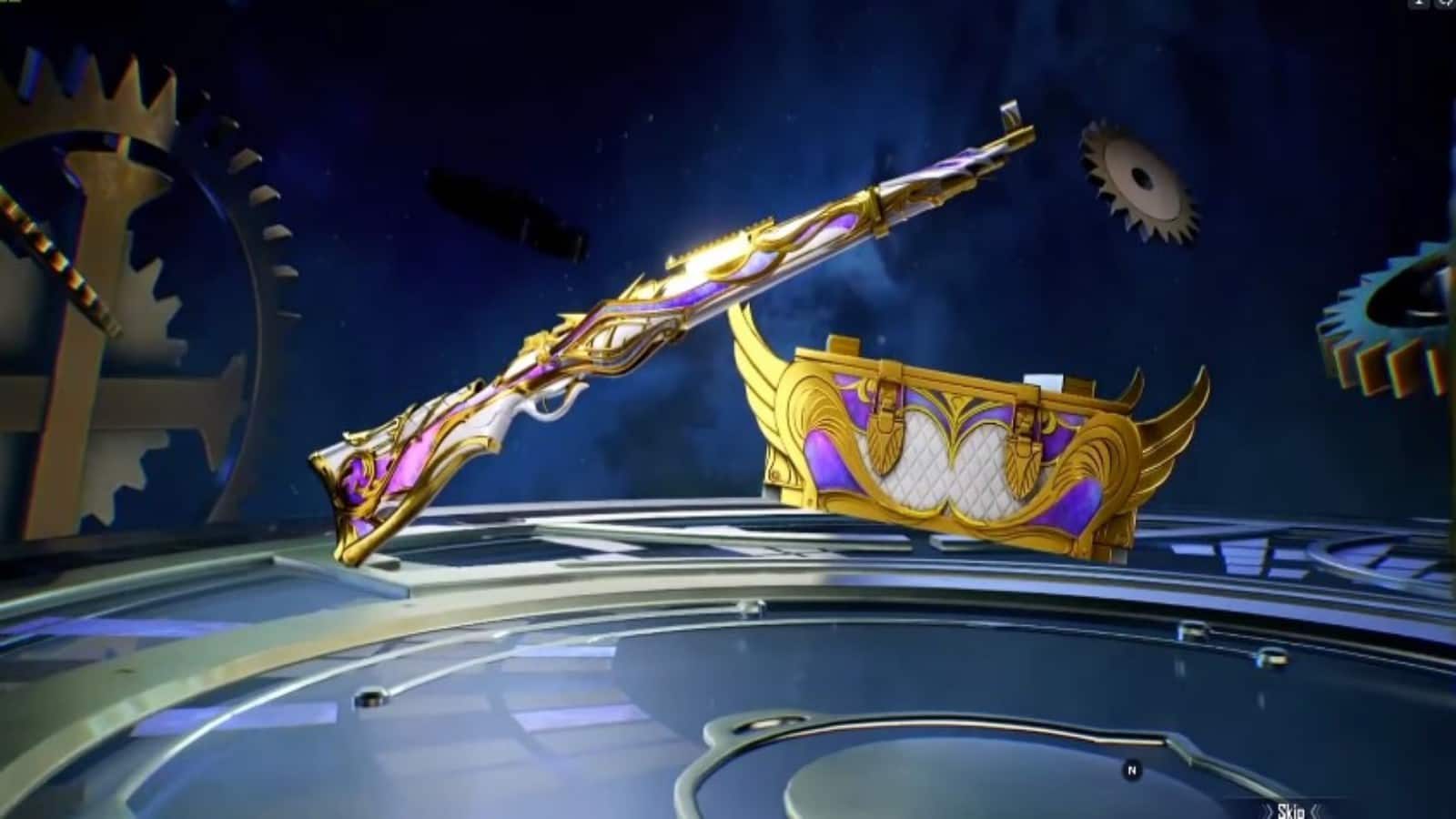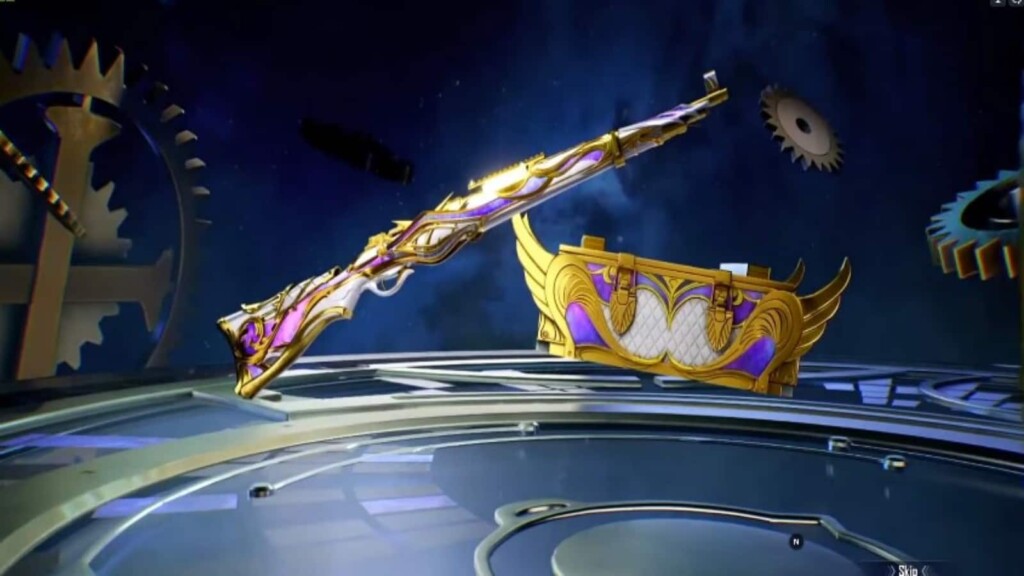 Kar98 is not a bad sniper in the game. It has a decent damage stat which can pierce enemy's heads even when they are wearing a 3-level helmet. Talking about the skin, you may disregard this skin while looking at the base level. But as you go high and upgrade the skin, it will surely amuse you. At level 4, the skin will feature lavender lighting striking from its back to the front. The skin also features a good looking ornament. Moreover, you can customize the look of its attachments of muzzles and scopes above 4X. The loot crate will also feature lightning.
---
4. Dessert Fossil – AKM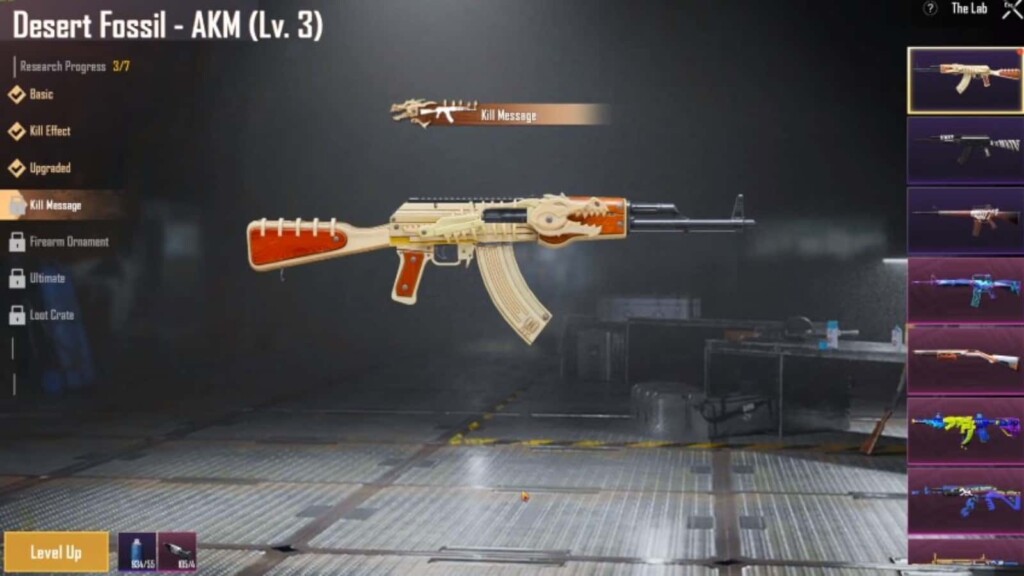 AKM Dessert Fossil skin slightly remembers the Miramar map and the trailer of the skin were made in the dessert ma. Apart from that, the skin has 7 levels and the skin was available in a lucky spin last year. The skin might not be looking premium at the base level, it looks dashing when upgraded to level 6. The kind has a dragon skeleton with its face roaring at its muzzle section. This gun was claimed by most of the players in India.
---
Read More: Battlegrounds Mobile India: Best weapon combos in BGMI
---
3. Pharoah's Might – M24
This is the best skin of M24 sniper and is related to Pharoah's X-suite. The skin is so premium in terms of looks and there is o need to mention its loot crate. The skin was made available in a lucky spin event last year. The users had to spend about 540 UC to get 10 draws of the lucky spin. You can see a glimpse of the skin in the above video and you can get to know how it was available in the game.
---
2. Mauve Avenger – AWM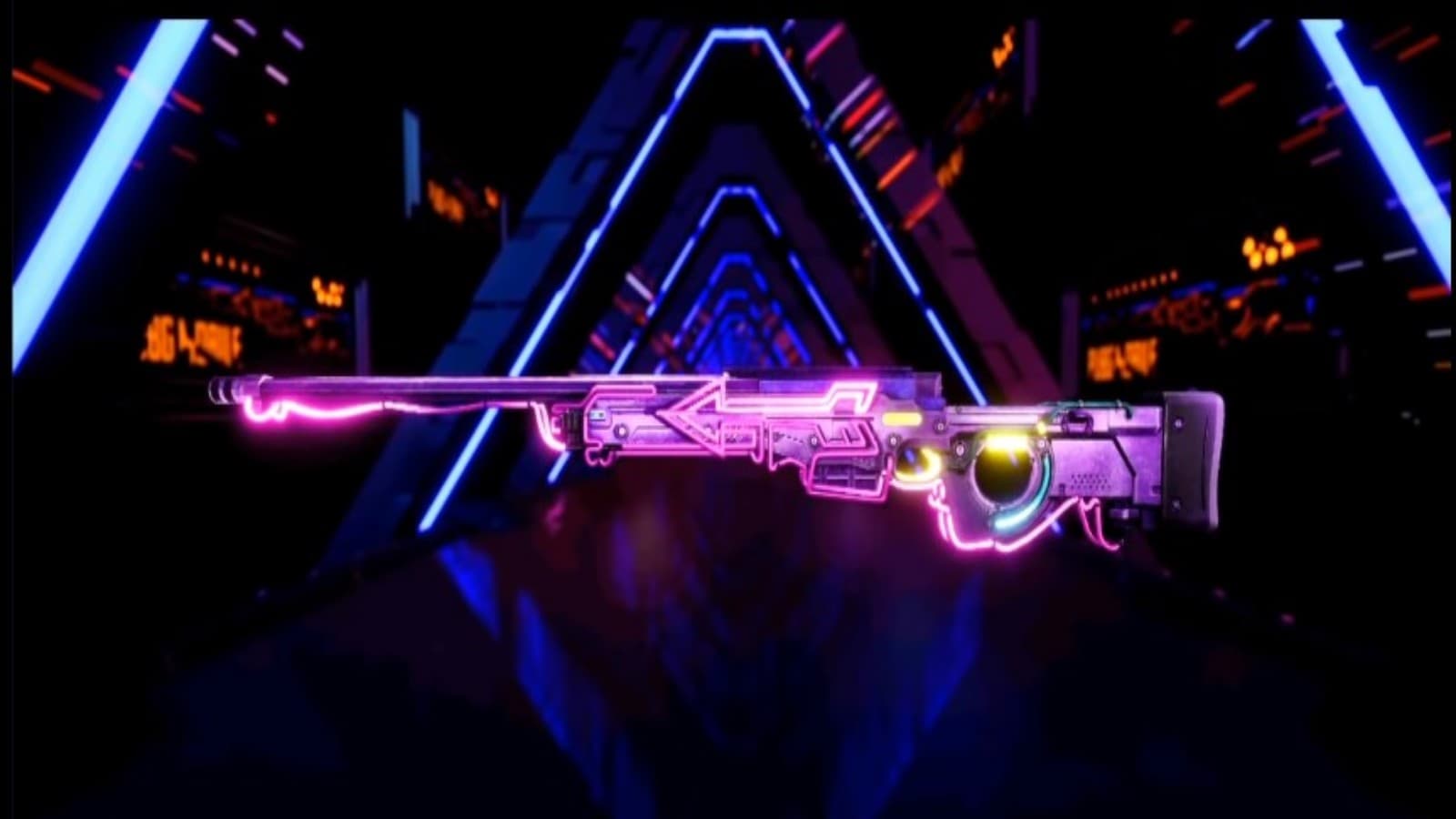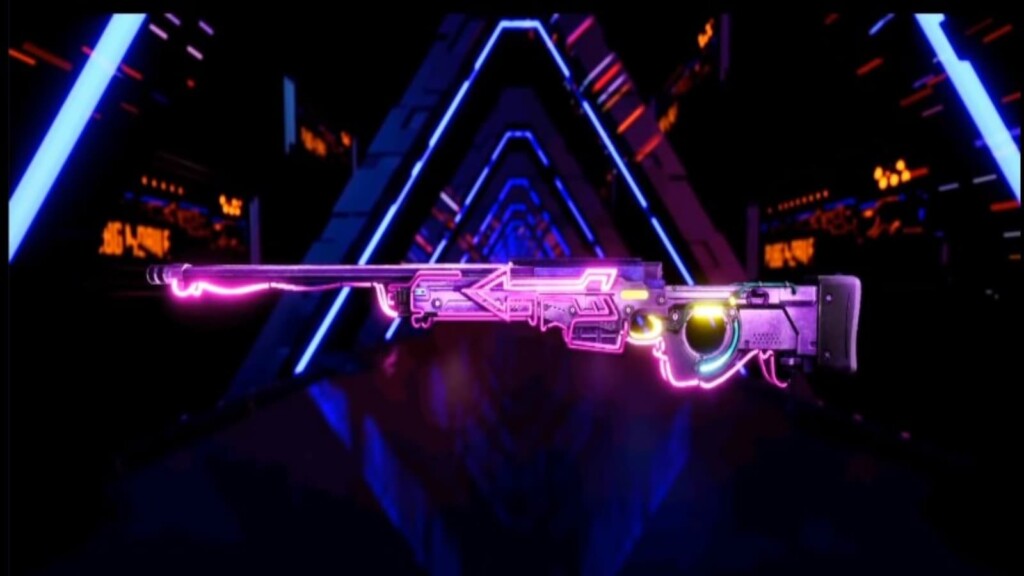 This gun has to be mentioned in every skin related topic of the game. It was one of the most coveted skins in BGMI or PUBG Mobile. Perhaps it is the first skin to produce a lightning effect to the skin and to produce access for modifying its attachment such as Muzzle and scope. The skin was so hyped when it is released and it is taken by everyone because of its premium appearance. If you play this in HDR/greater graphic settings, you would not come back to playing at a low graphics level.
---
1. Glacier – M416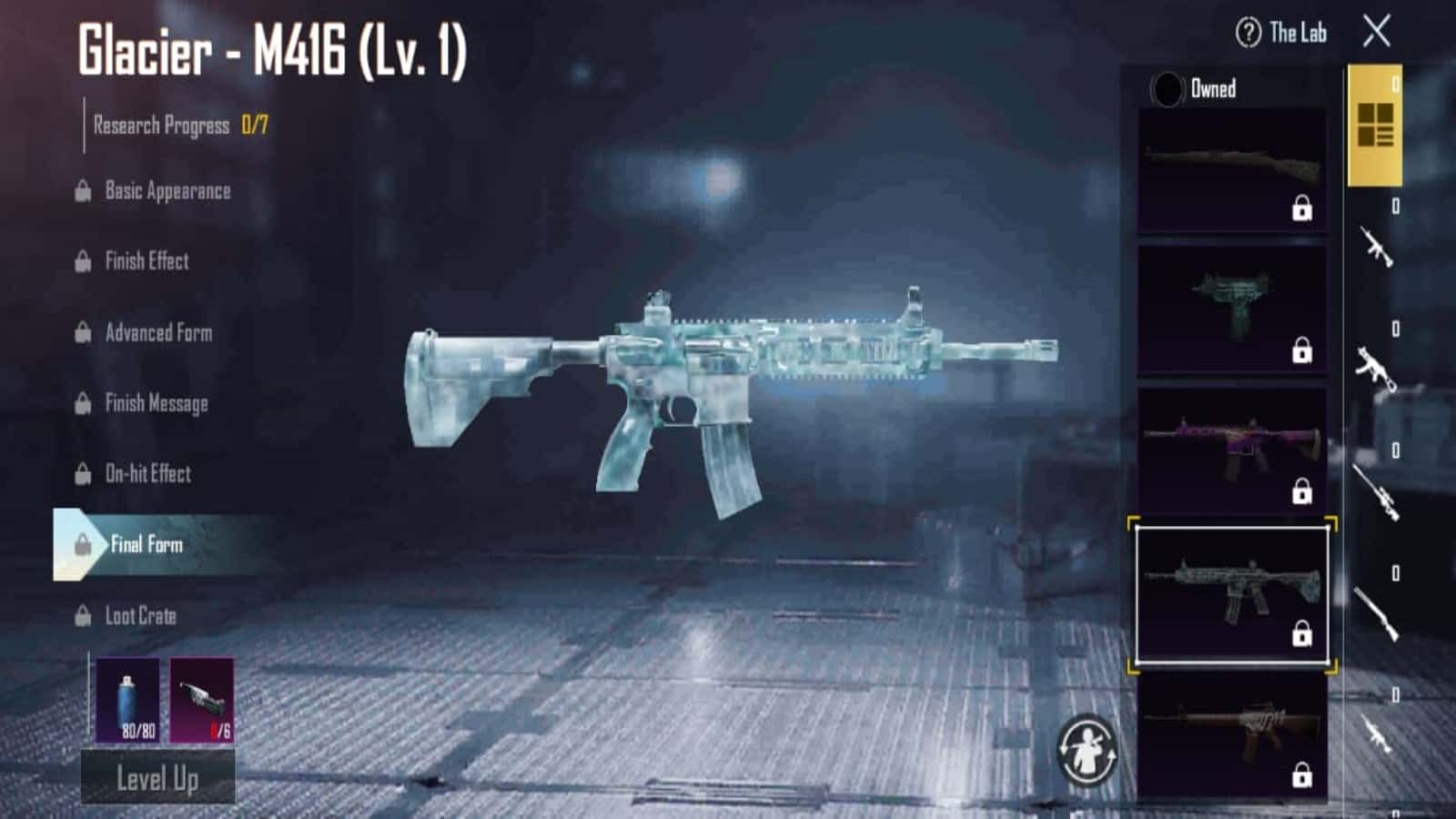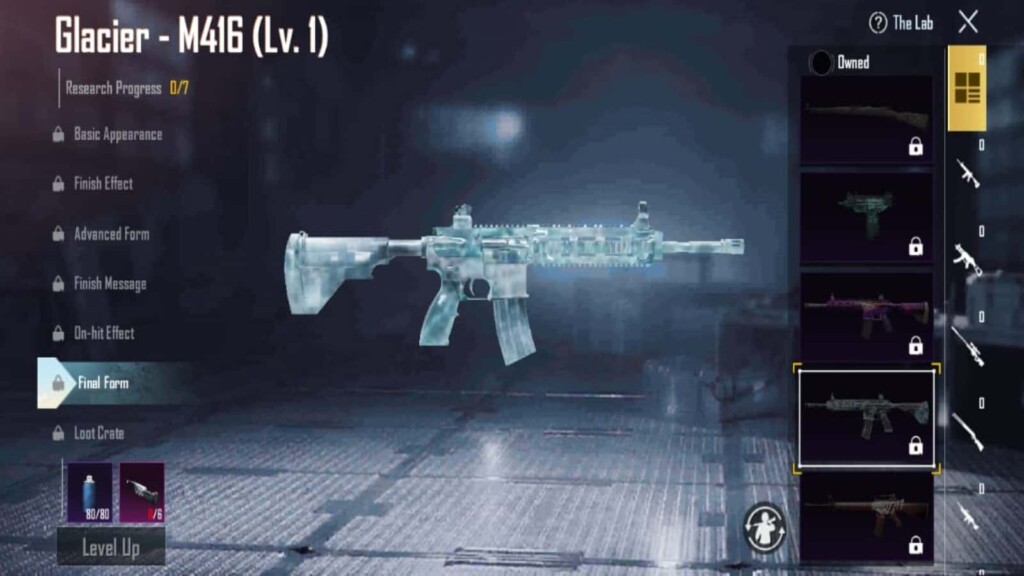 Who does not know about this skin in BGMI or PUBGM? M416 is a favourite un for all players and this skin is the favourite for every PUBG Mobile Global or battlegrounds Mobile India player. It is found in classic crates but the chance of availing this skin is so rare. Sc0ut, one of the best players in the country has spent over 2 lakh UC just to avail this gun and max it. But you can try your luck. The speciality of this gun is its hit effect, unlike other skins. The loot crate is one such feature which people love.
Also Read: Battlegrounds Mobile India: How to create a room in BGMI?