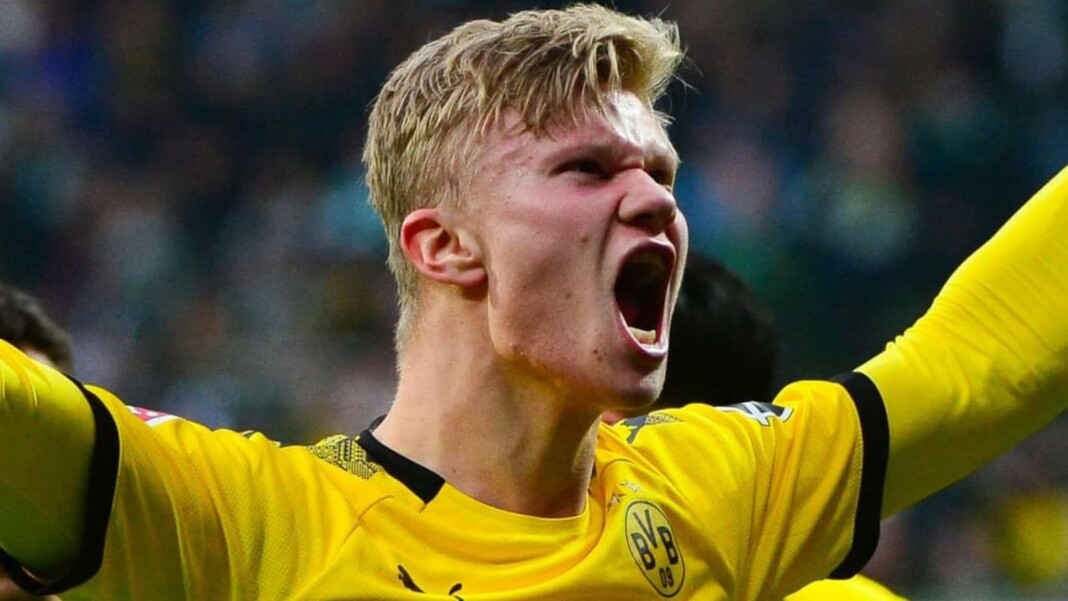 Across the football fanbase, there is only one name that is making noise. That is Erling Braut Haaland. Ever since his transfer to Borussia Dortmund, the striker has decimated across both in Bundesliga as well as Champions League. With an experience of 18 months, the player might be on a move away from Germany. According to reports, several European giants wants the player. However, Bayern Munich, former Champions League winners are not looking to sign the striker and the CEO of the club confirmed the same.
Erling Braut Haaland is enjoying a great season in Germany. He not only has 25 goals to his name in 26 games but also five assists. He also scored 12 G/A in the European elite competition in 2020/21 season. Borussia Dortmund have slashed a price of €150 million on the player. Any major club has to break the bank if they are to lure the player aware from Germany.
How did Bayern Munich president confirmed to the media about Erling Braut Haaland?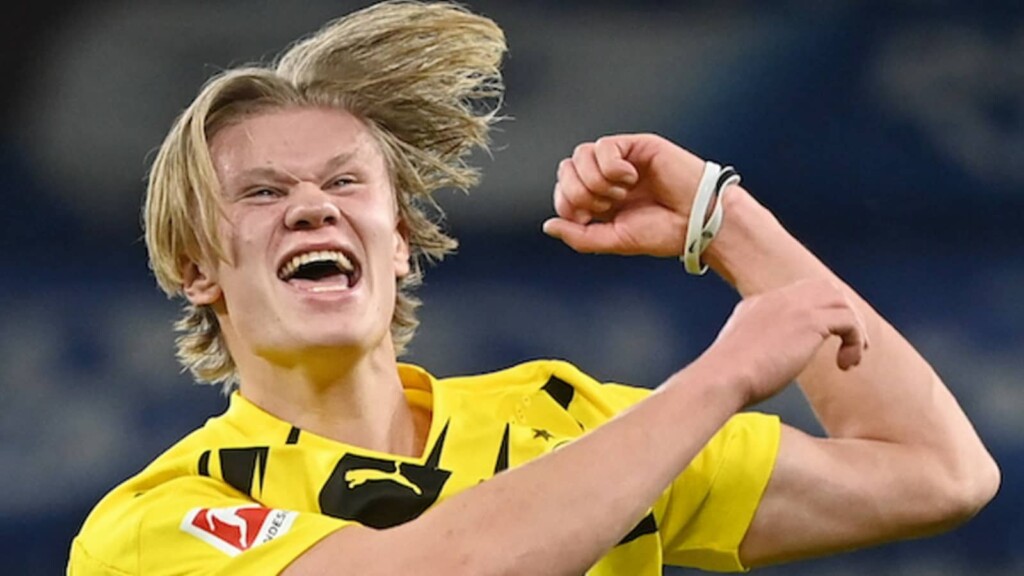 Talking to the reputed German media outlet, Bild, Oliver Kahn said that they are not in the hunt to sign Borussia Dortmund striker. He said and was confirmed by Fabrizio Romano:
When I joined the board a year and a half ago, the financial situation was different to today. In the next few years we have to be very smart on the transfer market. It will be about taking the opportunities very quickly. It's going to be a very tough task
A package that costs - as we heard - over €100m is unimaginable for FC Bayern at the moment. Robert still has a two-year contract here. His performances cannot be questioned. He's scored 39 goals [in the Bundesliga] so far!. Just for that, we don't have to think about Haaland today. Robert can keep this level for a few more years

Bayern Munich have one of the prolific strikers across Europe, Robert Lewandowski, at their disposal. Robert Lewandowski has two years left in his contract. However, the club should be vary of Real Madrid's interest in signing Robert Lewandowski as the club is going through a crisis upfront in the absence of Cristiano Ronaldo and Gareth Bale.
What Oliver Kahn said about the controversial Europen Super League?
The incoming Bayern Munich CEO, Oliver Kahn was angry about the ESL and opined that it would inflate the world football. He said:
Establishing a Super League in that form was fully unacceptable. It would further worsen the problems of football. More money, higher transfer fees, higher wages and agent fees. That's exactly the wrong way
Before the summer transfer window, Bayern Munich have already signed Dayot Upamecano from RB Leipzig and have already appointed Julian Nagelsmann as their manager for the next season. Hansi Flick will depart from the German giants at the end of the season as he sets his sights on the German national team.
Also Read: Virgil Van Dijk rules himself out of Euro 2020 and focuses…