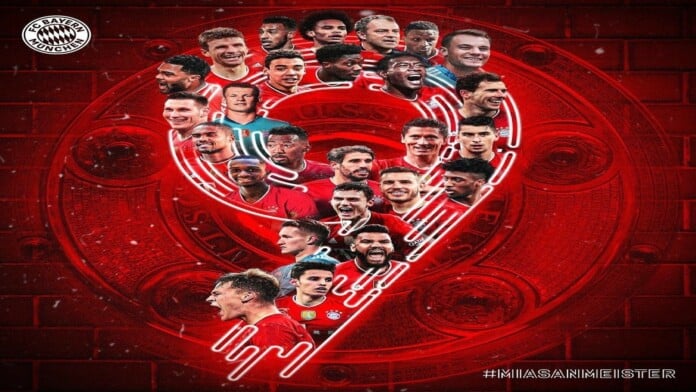 Bayern Munich celebrated their 9th successive Bundesliga title victory with a massive 6-0 win over Borussia Moenchengladbach. Bayern were already crowned champions as Borussia Dortmund defeated second placed RB Leipzig earlier in the day.
Robert Lewandowski scored a hat-trick in the match to hand Hansi Flick a departing present. Bayern Munich now have 71 points from 31 matches and have won the title for a record ninth time successively.
Robert Lewandowski needs 1 more goal to equal Gerd Mueller's goal scoring record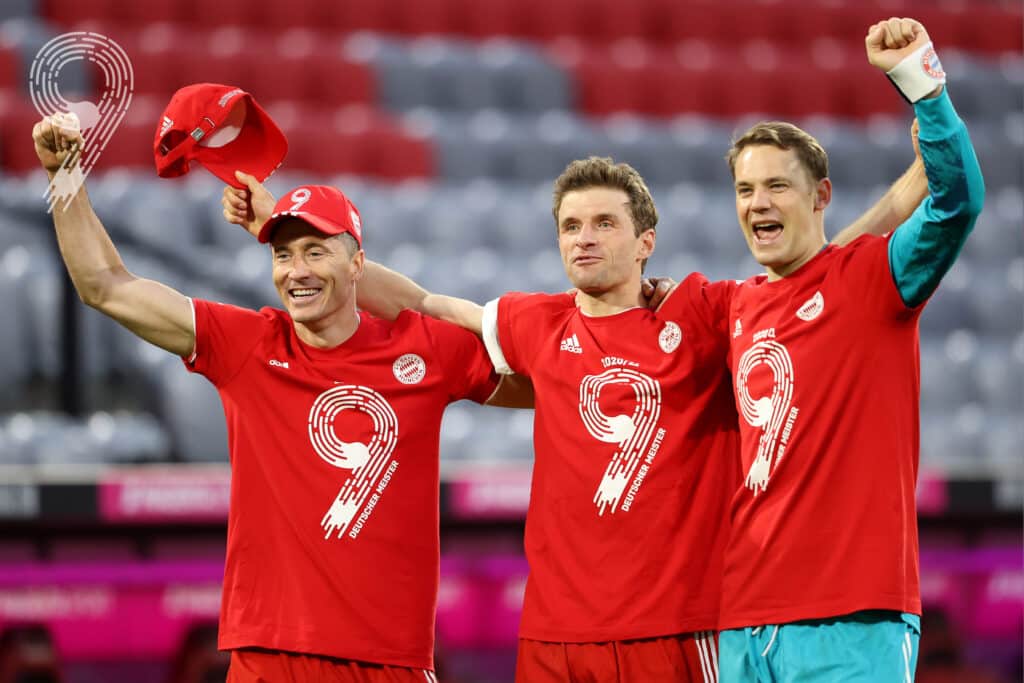 Robert Lewandowski scored his 37, 38 and 39th goal against Gladbach and is now just 1 goal away of breaking Gerd Mueller's record of most goals in a Bundesliga campaign.
Thomas Muller, Kingsley Coman and Leroy Sane all scored for Bayern Munich on their record breaking night. Bayern have secured 22 victories out of their 31 matches having kost only 4 throughout.
For players like Javi Martinez and David Alaba, this is the perfect way to end their long stay in Germany. Hansi Flick has also added a feather to his cap and Julian Nagelsmann, who would come into the hot seat next season will have big boots to fill.
Bayern have now won 30 Bundesliga titles since the introduction of the top division in 1963, and 31 German league crowns in total.
Also Read : WATCH: Lionel Messi's incredible run past 3 defenders against Atletico Madrid