Bellator 257 features a title bout as the main event with reigning light heavyweight champion, Vadim Nemkov and former champion of the division, Phil Davis. The fight went down on April 16th with a intense main event showdown.
Vadim Nemkov and Phil Davis have competed previously to Bellator 257 at Bellator 209 in November of 2018. The Russian turned out victorious as he defeated Davis by a split decision. Since then Phil has had this revenge on his mind.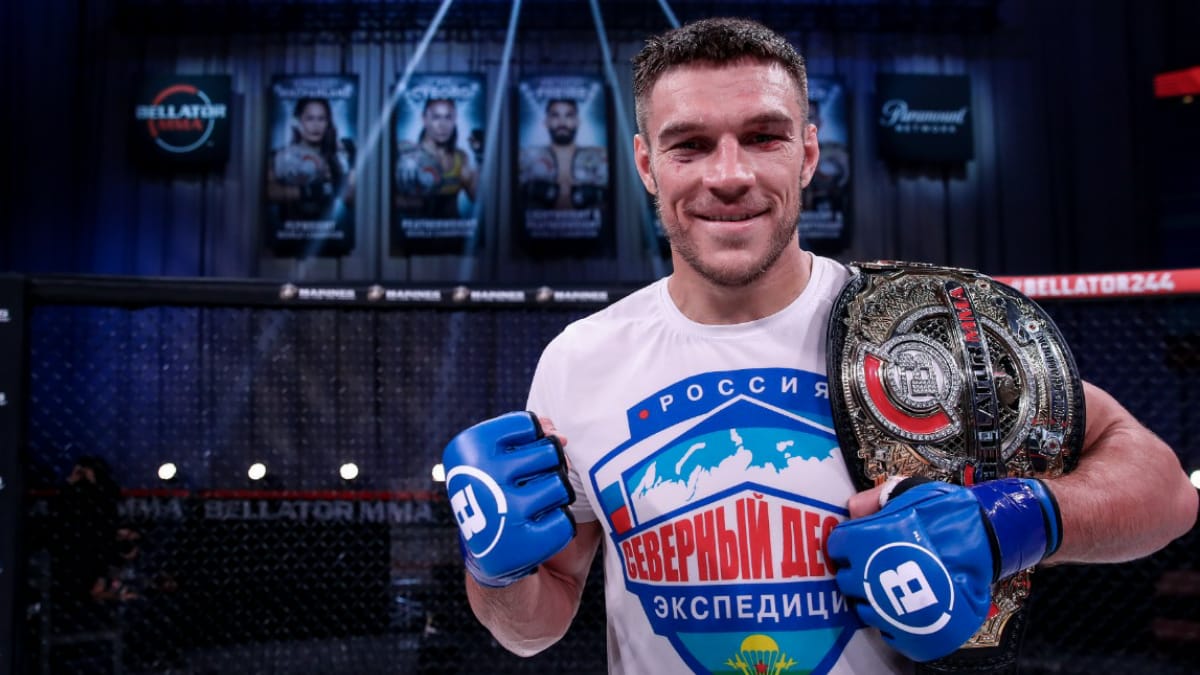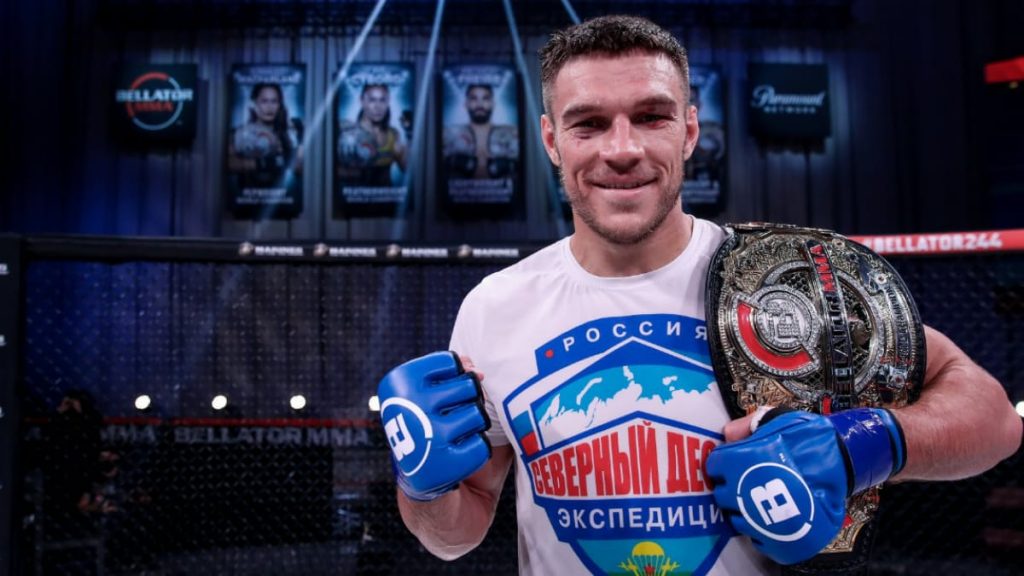 Vadim Nemkov has fought twice since his first bout against Davis and gone on to win consecutive bouts against Rafael Carvalho and Ryan Bader. Vadim beat Ryan Bader to become the champion of the Bellator's 205-pound division.
Phil Davis on the other hand came into Bellator 257 from a 3-fight winning streak. Ever since his loss against Nemkov in 2018, the American has gone on to beat big names such as, Liam McGeary, Karl Albrektsson, and Lyoto Machida. The 3 consecutive wins has earned him the title fight against Vadim.
Vadim Nemkov defeats Phil Davis by unanimous decision at Bellator 257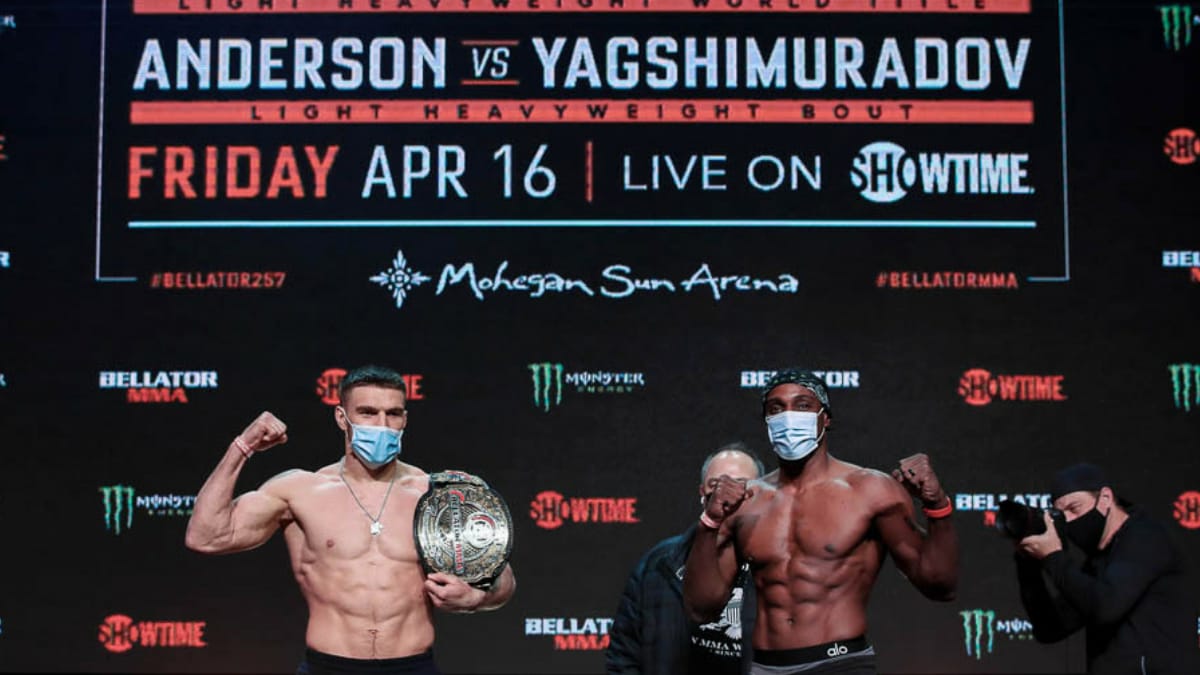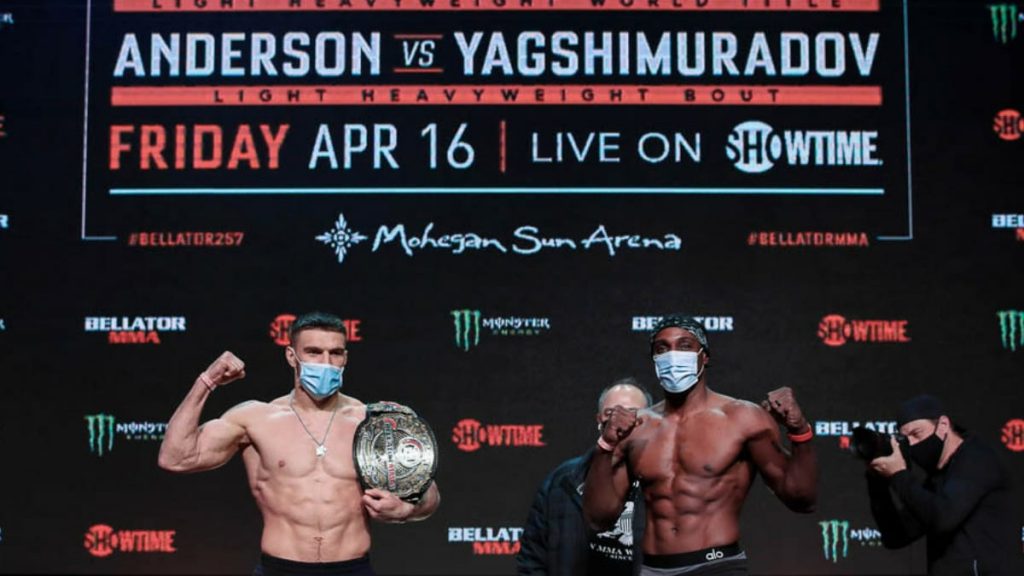 Bellator 257's main fight turned out to be enthralling as the reigning champion Vadim Nemkov successfully defended his title against Phil Davis beating him twice in the two bouts they have met. For most part of the fight, both the fighters stood up and traded shots.
Nemkov used his powerful and crips jabs to score against 'Mr.Wonderful' accompanying them with some hard low kicks. Davis was totally out of his element as the champion didn't allow him to wrestle.
The Bellator 257 event ended with Vadim Nemkov defeating Phil Davis by a unanimous decision. All the judges scored the fight 48-47 in favor of the undisputed champion. This event bought Davis' sixth career defeat.
Related:
Also read: "I have early signs of CTE," says Jake Paul ahead of the fight against Ben Askren – will fight anyway
Amanda Nunes will defend her bantamweight title against Julianna Pena at UFC 265