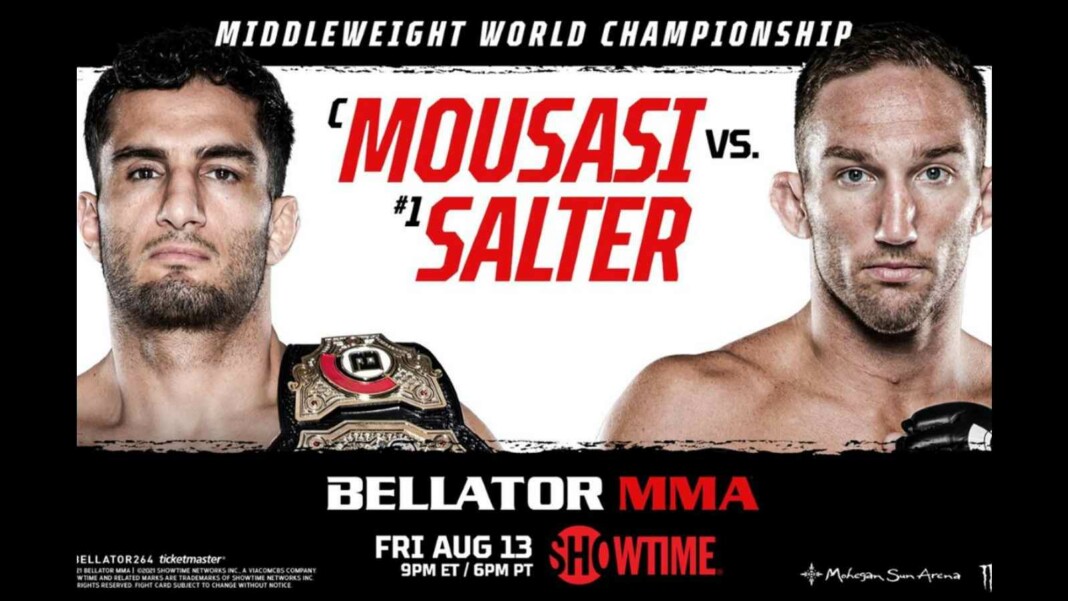 The main event of Bellator 264 featured the fight between the Bellator Middleweight champion, Gegard Mousasi facing the number one ranked Middleweight fighter, John Salter to defend his title for the first time. This was Mousasi's first title defense since he defeated Douglas Lima and he ended this fight in a spectacular fashion.
In the opening round, Salter tried to stay heavy on Mousasi and utilized his wrestling skills to the fullest. Mousasi faced some trouble defending those takedowns and Salter dragged him to the canvas multiple times. Towards the end of the round, Salter tried to apply one more double leg takedown but Mousasi had enough and he landed multiple knees to his body.
Salter looked really tired towards the start of the second round because he had a really intense first round. He once again tried to pull the guard but this time the champion was defending those with ease. After a lot of struggle Salter finally secured a takedown and Mousasi turned him and came in top mount, from which he rained punches on Salter.
In the third round, Mousasi kept the pressure high from the beginning, Salter tried to stick to the same game plan and go for the takedown and the champ pummeled him away. Salter tried to defend himself and the referee also gave him chance to defend but after some heavy strikes it was enough and the champ defended his title via TKO.
After the fight at Bellator 264, the promotion announced that Gegard Mousasi will be defending his title next against Austin Vanderford.
Bellator 264: Main Card Results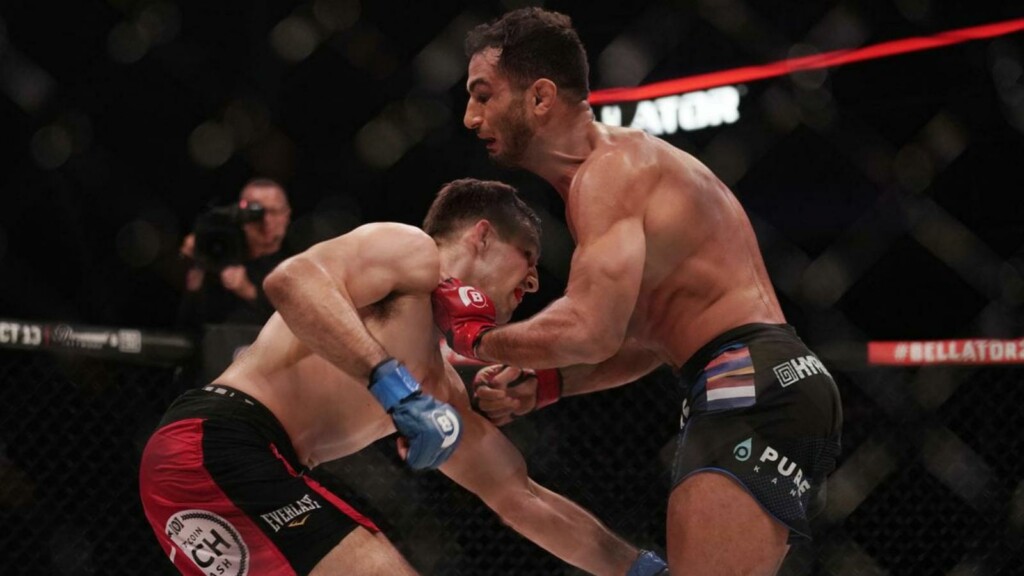 Gegard Mousasi def John Salter via TKO (Punches) (Round 3, 2:07)
Andrey Koreshkov def Sabah Homasi via Unanimous Decision (30-27, 30-26, 30-26)
Raufeon Stots def Magomed Magomedov via Unanimous Decision (29-28, 30-27, 30-27)
Davion Franklin def Everett Cummings via KO (Punches) (Round 1, 0:21)
Khadzhi Bestaev def Ty Gwerder via Unanimous Decision (29-28, 29-28, 29-28)
Bellator 264: Preliminary Card Results
Pam Sorenson def Roberta Samad via Split Decision (29-28, 28-29, 29-28)
Jeffrey Glossner def Sebastian Ruiz via Unanimous Decision (30-27, 29-28, 29-28)
Jon McNeil def Orlando Mendoza via TKO (Strikes) (Round 3, 3:57)