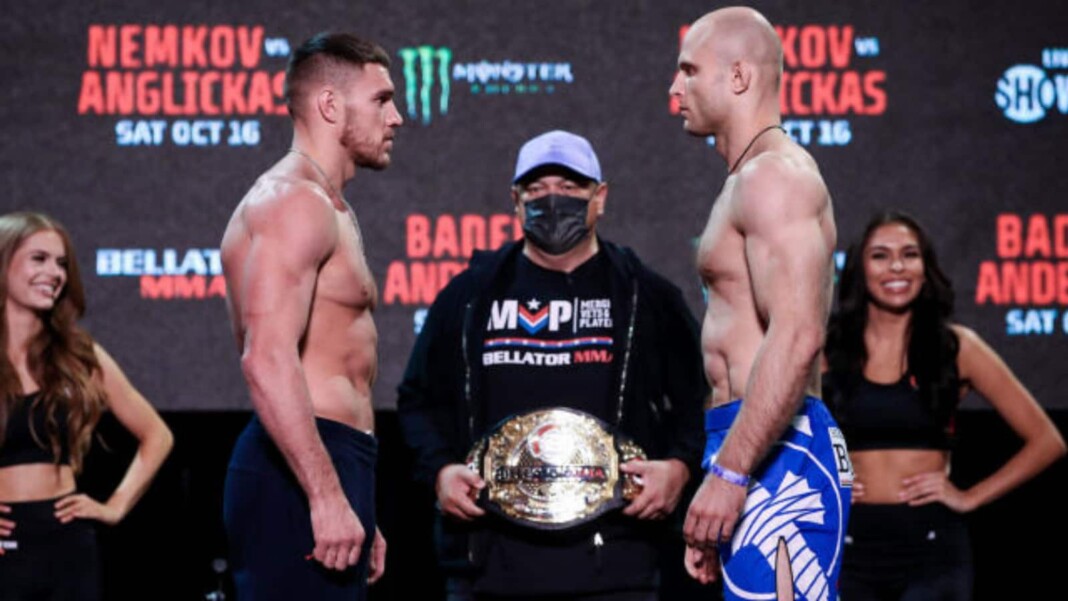 Vadim Nemkov is on a nine-fight win streak now and the future seems to not stop his run as the champion anytime soon. The fellow Russian prodigy who is training under Team Fedor latest submitted his respective opponent Julius Anglickas via Kimura in the fourth round at the man event of Bellator 268. He becomes the second finalist to complete the light-heavyweight tournament finals match as he squares off against the first qualifier Corey Anderson.
In his nine-fight winning streak, Vadim Nemkov captured the light-heavyweight title back in August of 2020 in Bellator 244 when he knocked out the betting favourite and then two-division champion Ryan Bader. Since then and as of now, Nemkov has defended the belt twice. His next fight is certainly against the winner of the same night Corey Anderson, who just came off a fresh knockout victory of Ryan Bader.
Twitter reactions to Vadim Nemkov's spectacular finish of Julius Anglickas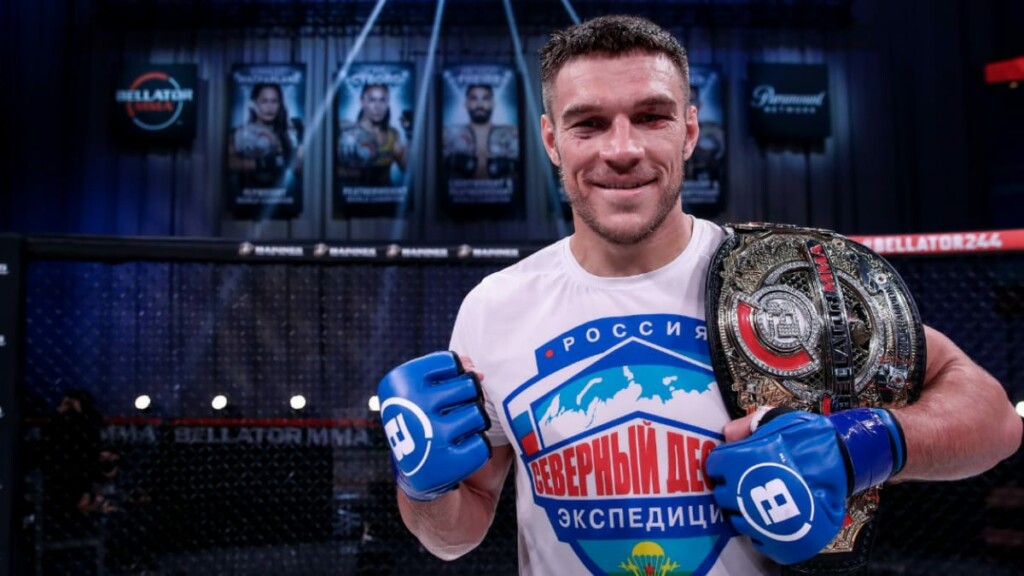 Twitter reactions comprise nothing short of a call for Nemkov's matchup with Anderson, which is assumed to be going to be a spectacular fight considering how brutal both the fighters can get when the fight calls for a ground and pound from either side. Here is Ariel Helwani reacting to the main event.
Combat sports fanatics also had strong reactions to the submission finish by Vadim Nemkov
Considering where he is coming from, Nemkov has the Russian blood of fighting with grit and perfection in techniques, on top of that, he trains in the heavyweight great Fedor Emelianenko's gym, which himself has to give him the best of knowledge and facilities available for a talent like him. Bellator has a great opportunity to catch more eyes on its events by promoting this fight between Nemkov and Corey Anderson as this fight is the battle of the very best of the division who are yet to show the peak of their division. After former champ, Ryan Bader's loss with a top contender, the light-heavyweight division has a new era.
Also Read: UFC Vegas 40 (main event): Aspen Ladd outclassed by Norma Dumont in an intense battle