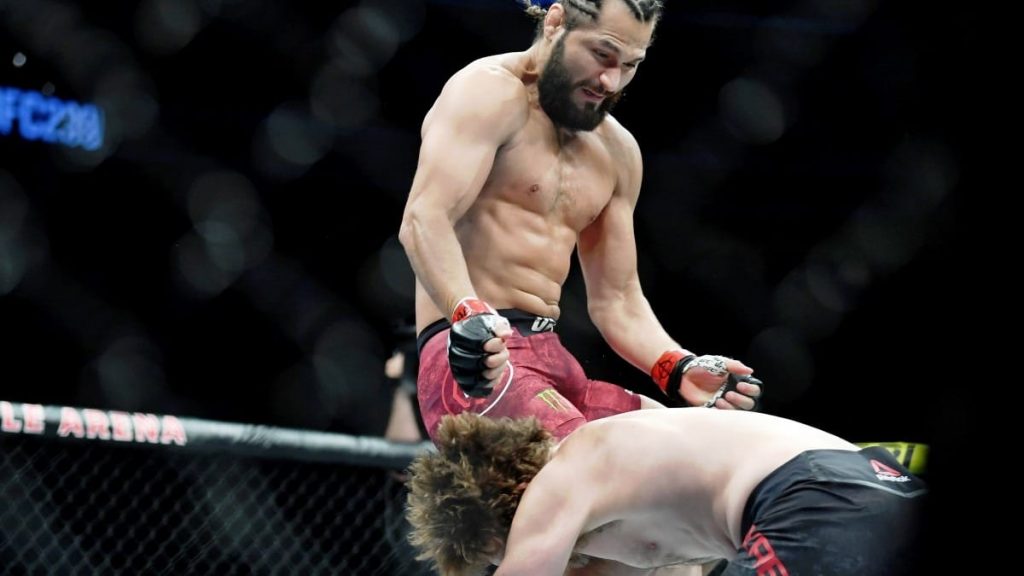 It's almost been year a since Ben "Funky" Askren retired from MMA. He last fought with Demian Maia at UFC Fight Night held on October 26, 2019. He lost the fight via submission in the third round and he retired from the sport 23 days later. He does have an impressive professional MMA record of 19 wins and only 2 losses; but the psychological effect the first loss had on Ben was unimaginable. His first loss in his professional MMA career was against Jorge Masvidal, he was knocked out in only 5 seconds by a flying knee from Jorge. This bout was just before the Demian Maia one. A shattered Ben Askren tried to pick himself up after his devastating loss to Jorge, only to lose the next fight against Demian as well.
Having lost two fights on the trot without losing any of his previous fights, and also needing a hip replacement; Askren decided to hang up his gloves. His two losses screamed he wasn't good enough for the UFC, all over. Almost a year later, and almost comically Ben Askren hints he might fight again.
"How much would you pay to corner me?", asks Funky Ben
Earlier today, Ben Askren tweeted asking his fans, "If I were to fight again how much would you pay to corner me?". The tweet was very similar to the Mike Perry one, where Mike had offered any person who bids the highest to be his cornerman alongside his girlfriend.
At least, Mike Perry is still fighting in the UFC and has a pretty good record. But, what does poor Ben Askren do? He has just retired from the sport, people have written him off saying he is not good enough for the UFC, age is catching up with him. And even if he comes out of retirement, would anyone want to fight him or will the UFC even book a fight for him.
Since it was a tweet, most of the replies were from his fans, but as expected there were a lot of trollers as well. One fan stated that even if he gives a 100 dollars, it is a big amount for less than 2 minutes. The fan was referring to Ben's recent losses where the opponents made quick work of Ben.
Another fan exclaimed that it was a nice excuse for Ben–even if he loses he'll blame it on his corner man from "Twitter". A twitter user named MaanTariq funnily stated that he would pay none, but will make Ben last longer than 5 seconds.
Only time will tell if Funky Ben is being serious or joking. And, right now the UFC is busy with a plethora of events and engaging Ben "Funky" Askren is definitely not one of them!
Also Read: Israel wants to fight Jon Jones at any cost