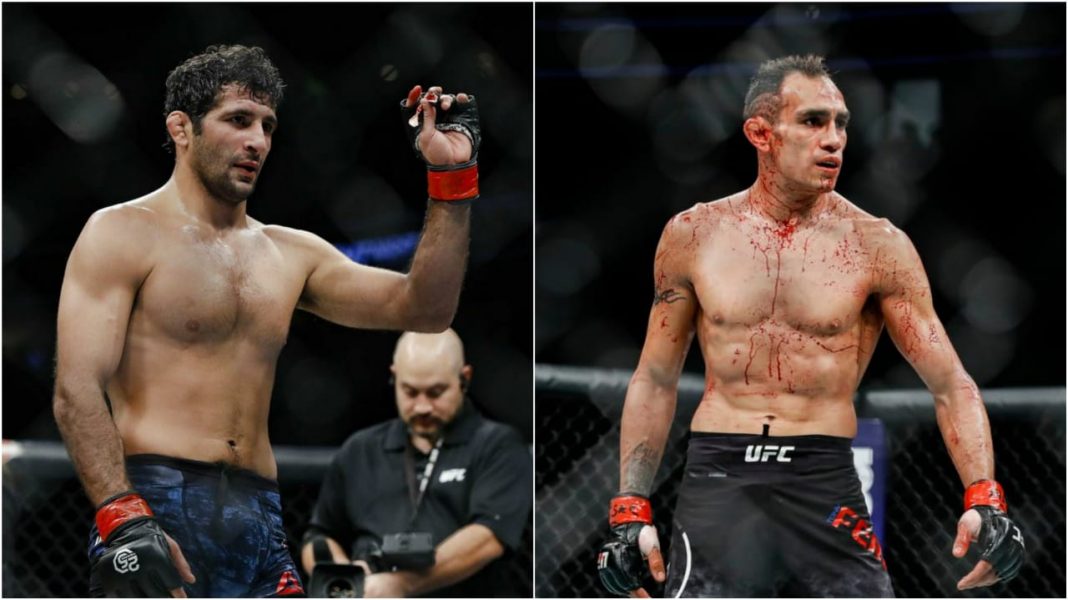 The former UFC interim lightweight champion Tony Ferguson is booked to face Beneil Dariush at the co-main event of UFC 262. On the same night, Michael Chandler and Charles Oliveira will be fighting for the vacant Lightweight title.
Tony is coming in this fight with a two-fight losing streak and Beneil with a six-fight winning streak. Ferguson's recent defeats put up a lot of questions on his career in UFC but Dariush is very well aware that this is a do-or-die situation for him and he expects the best version of Tony Ferguson to step inside the Octagon against him.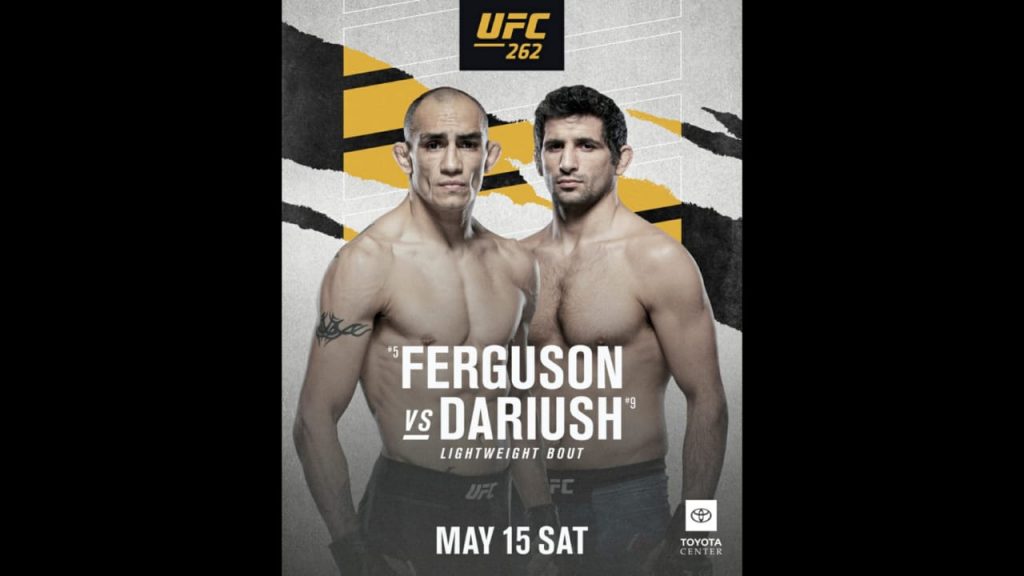 In his latest interview with MMA Junkie, Beneil Dariush says, "I try to look at the best Tony I've ever seen, The Tony who fought Rafael dos Anjos, he looked really good. The Tony who fought Kevin Lee looked very good. You had the Donald Cerrone fight. I try to watch those fights and look at the best Tony."
"I don't try to look at the fights he lost too much, because you don't get the best version, and I'm trying to look at the best version, because I think he's going to come out with his best version, because it's a do-or-die kind of situation for him." 
With his recent win against Diego Ferreira in his last fight in February, Dariush asked for a big name and he is grateful Tony Ferguson accepted the fight against him. He added, "Yes I was surprised he took the fight, but then I remembered: Tony is Tony,"
"Tony is the type of guy. Tony is the man. I've got a lot of respect for him. A lot of people didn't say yes, so a lot of respect for him. I called for Charles Oliveira, Michael Chandler or Ferguson, Charles because we were matched up before."
"I had signed the contract, and I said Chandler because he's new, but he's getting all this hype, and I'm not really sure why. So I said I'll go with Chandler. Or Ferguson. I said Ferguson could fight whoever he wants."
"Look at his record. To me, this man is a champion. He can fight whoever he wants, but I would be grateful if he picked me. He ended up doing it, so I'm super stoked about it."
Beneil Dariush got no delusions about the title situation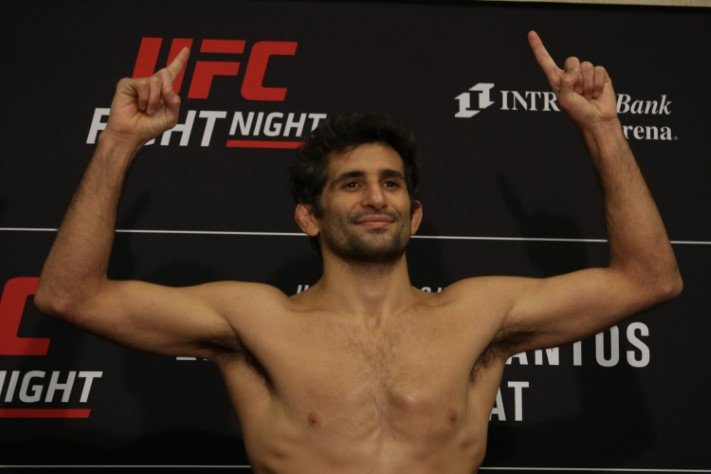 Dariush is very well aware that even if he wins the fight against Ferguson in a spectacular fashion, the winner of Conor McGregor vs Dustin Poirier 3 will get the title shot before him.
He added, "I'm right there, That's one of the things I do like. They're fighting for the title and then they're like, 'Oh, well. Dariush and Ferguson just fought.' I like that part of it."
"But my division isn't like every other division. It's the most popular, I feel like, at the moment, and it's one of the most stacked, if not the most stacked."
"Rankings don't always mean what they should. Sometimes the numbers – the butts you can put in seats mean more. I think it's going to be one of those factors. If they can get Dustin, Conor or Justin to show up for the title, those guys will get a shot before me. But if not, I'll be fighting."
Also Read: "He wants to put something like this on his legacy," Francis Ngannou understands Jon Jones's money demands.
"Dustin vs Conor, Suga vs Dominick," Sean O Malley wants to take Dominick Cruz at UFC 264.