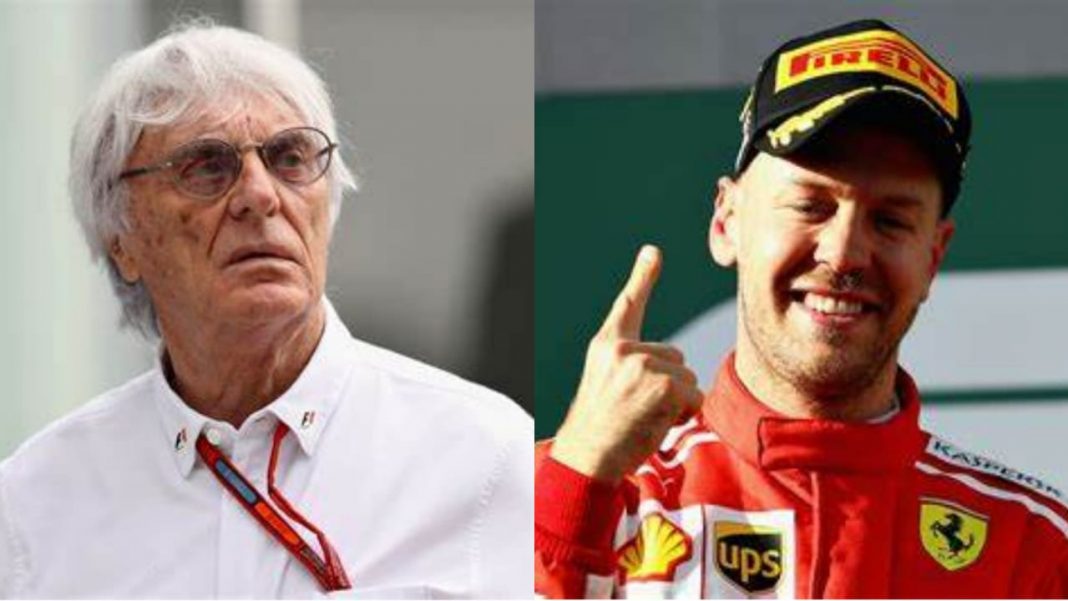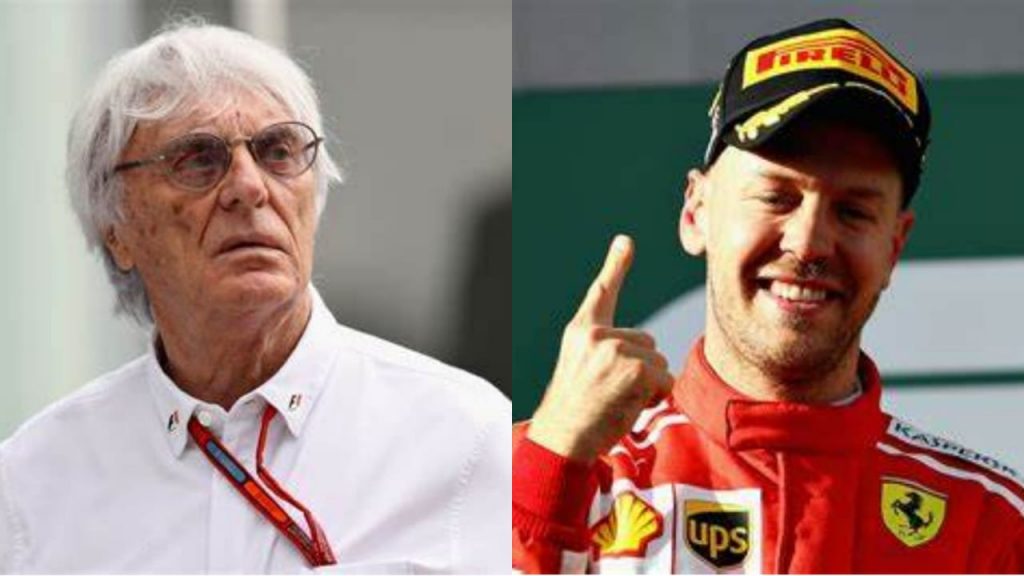 As many have suggested earlier Sebastian Vettel did not have a good 2019 season by his standards as he finished with 240 points in P5. But Vettel's misery continued in the previous season as well, wherein his graph went even further down as he registered only 33 points and fell down to P13 position. Former F1 owner, Bernie Ecclestone delivered his take on the German Driver's decline of form.
Vettel had only 1 podium finish in the entire 2020 season. Whereas he had 12 in 2018 and 9 in 2019. Clearly, he wasn't destined to be the heir of Michael Schumacher in Ferrari.
Ferrari announced early last season that Carlos Sainz would replace Sebastian Vettel in 2021. The announcement came as a shock to everyone in the Formula 1 community. As a result, Vettel found home at Aston Martin for the upcoming season.
Ecclestone on Sebastian Vettel
Ecclestone said, "Unfortunately, no one is saying anything positive about him right now. In F1 you cannot be considered independent of a driver's car. His Ferrari did not suit him well.
"Vettel must use his strength, approach events more calmly. It's not exhausted, it's just confusion. He has all the power to find his own strength and to heal. We miss the real Seb!" said Eccleston on Vettel's new chapter with Aston Martin.
Bernie Ecclestone continued, "I pressured Lawrence Stroll to take Sebastian. I said how good he is still, and if they get along, it will be a win for everyone. I think my arguments were enough to convince him.
"Seb was loved in Red Bull, and that feeling was used to it. He was talking to everyone, and everyone was talking to him. He would feel comfortable in that team," Ecclestone concluded.
Having said that, will the German be able to redeem himself in the upcoming season, is all up to a fanatic to see. With a better car and power unit, there certainly seems no reason why it wouldn't be possible. 
Also Read: If the regulations hadn't changed in 2014 Red Bull would've been…