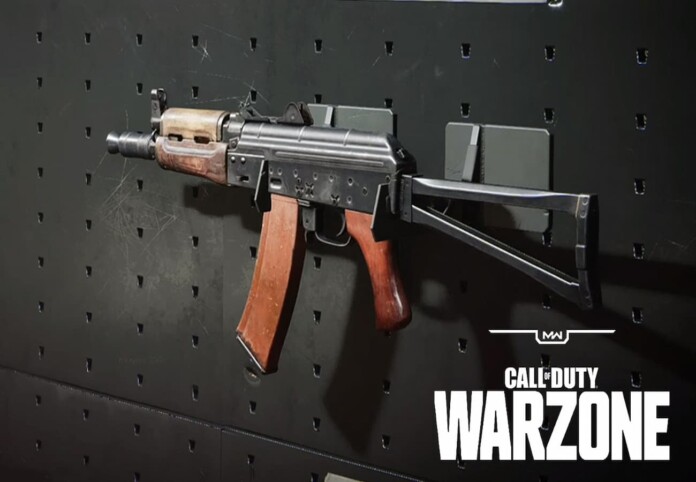 Looking for the best AK74u Loadout in Call of Duty Warzone? Well, this post will help you find the best AK74u loadout in warzone. This Modern Warfare gun is really quite powerful alone, but this is one of the best & powerful secondary weapons utilised alongside some of the stronger weapons in the Warzone Season 3.
This SMG is an ideal fit for medium-range encounters when you're about to quickly take this on your hands and finish up your opponents in the field. With the best ak74u warzone loadout you can bring down enemies in mid-range easily.
You would require a big helping hand in those fierce times. That's where AK-74u is perfectly jumping into the scene and takes control because there is almost zero recoil. This is one of the powerful games with no recoil right and players demand the best AK74u loadout in Call of Duty Warzone
So without further delay, here is the best AK74U Warzone loadout for Season 3.
ALSO READ: Call Of Duty Warzone: Everything You Need To Know About M.O.A.B Bundle
Which is the best AK74u loadout in Call of Duty Warzone Season 3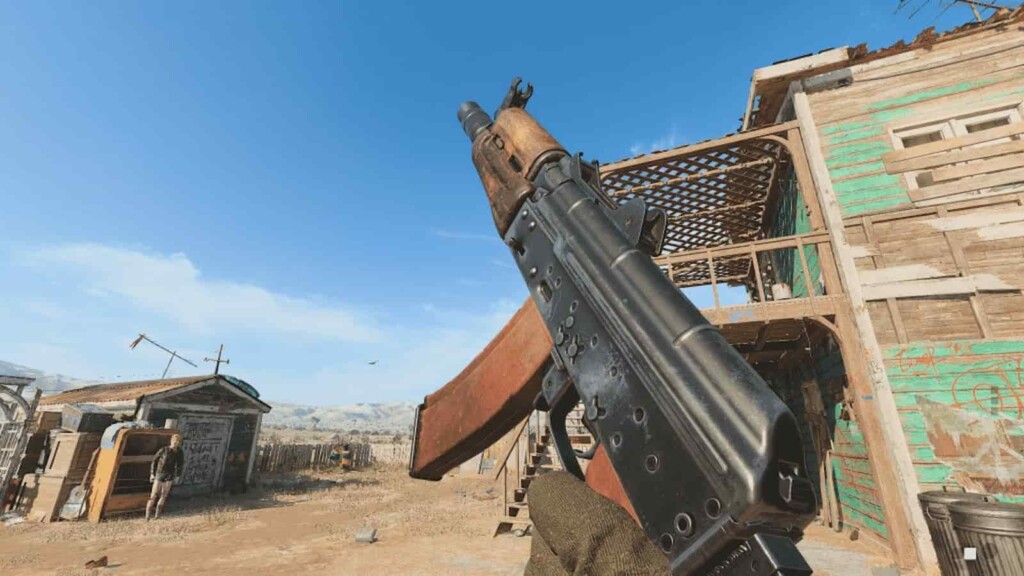 The best AK74U Warzone loadout has been changed multiple times over the past couple of months, however, this one is totally kicking in season 3.
Muzzle: GRU Suppressor
Barrel: 9.3″ VDV Reinforced
Stock: KGB Skeletal Stock
Underbarrel: Spetsnaz Grip
Ammunition: 40 Rnd Drum
GRU Suppressor:
Initially, we go with this attachment in the best AK74u loadout in call of duty warzone. This performs like the Monolithic Suppressor of Modern Warfare, increasing damage to the SMG at a great range or distance. This attachment also helps you in maintaining a low profile on the minimap and thus securing you from other third-party fights. Also, this attachment improves vertical recoil, bullet velocity, and range.
9.3″ VDV Reinforced:
This attachment is the second important one in the best Ak74u Loadout Warzone. To make the weapon more powerful, skilful and effective over range, the 9.3″ VDV Reinforced barrel will increase its damage range. Also, you can go with 18.2″ VDV Reinforced which results in providing the 100% bonus on the effective damage range and bullet velocity, which is exactly what players have to feel more deadly in mid-range encounters.
ALSO READ: Here is the best M13 loadout in Call of Duty Warzone in May 2021
KGB Skeletal Stock:
This comes third attachment in the best Ak74u loadout in Call of Duty Warzone. The KGB Skeletal Stock enhances the total mobility of the weapon and makes ADS much faster than ever before. This comes in handy in situations where you must escape enemies' fire and quickly pull it the gun to counter them back instantly.
Spetsnaz Speedgrip:
To make you as accurate as possible, the Spetsnaz Grip is your best choice to go for. This reduces both vertical and horizontal recoil significantly so that one can take precise shots with this attachment. The gun will be in your control with this attachment while improving Additional horizontal recoil control and sprinting speed.
40 Rnd Drum:
Finally, 40 Rnd mag is the last attachment in the best Ak74u loadout in Call of Duty Warzone. We went with the 40 Rnd Drum for ammo. You have to be as fast as good with a SMG in your hands, while some mags reduce your ADS speed. The conventional 40 round does not affect your movement but only reduces your reload speed. You can go with 60 Rnd mag if this doesn't fit you.
PERKS: For perks, you'll want to use the standard Double Time, Overkill, and Amped to get the best out of this best AK74u loadout in Call of Duty Warzone.
How to Unlock Ak74u in Call of Duty Warzone
You can easily unlock the AK-74u. When playing Warzone or Black Ops Cold Wars, you have to reach level 19. This won't take long. Just play the game for a few hours and you will unlock it easily, especially if you play for a double XP weekend or use double XP tokens.
ALSO READ: Call of Duty: The best Swiss K31 loadout in Warzone