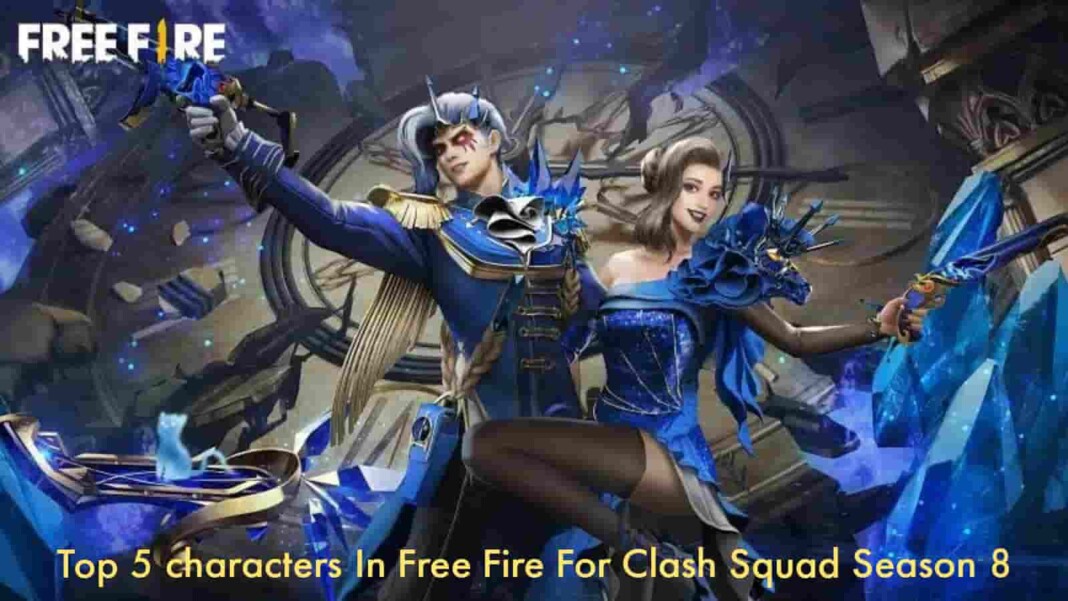 With the OB29 update Garena Free Fire also released the new season of Free Fire Clash Squad mode. Here in this article we will take a look at top 5 best characters in Free Fire for clash squad season 8.
Free Fire has a very unique and vast character roster with each character possessing unique skills. At the moment there are more than 40 characters in the game to choose from. However there are a few characters that support you and gives you extra advantage to win the matches, in a mode like Clash Squad. There are some best characters in Free Fire which provide you an unfair advantage in the Clash Squad season 8.
List Of Top 5 Best Characters In Free Fire Clash Squad Season 8
5. K (Master Of All)
K was introduced in the game in collaboration with DJ KSHMR. He has an active skill called "Master Of All". It offers two separate skill modes: the active ability guarantees the allies a 500 per cent increase in the conversion rate of the EP well within a 6 m radius and the passive skill restores 2 EP every 3 seconds.
The active skill is utilised once the bar reaches a total of 150 EP. Captain Booyah or K is indeed one of the best order to combat in the warfare, so try him in your CS matches to increase you chances of winning. He is one of the best characters in Free Fire for the Clash Squad season 8.
4. A124 (Thrill Of Battle)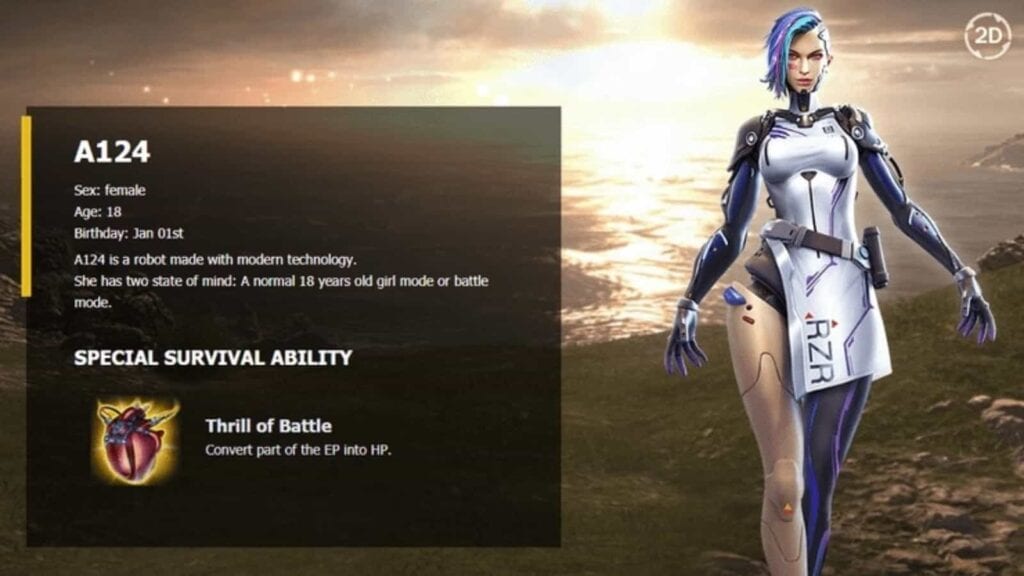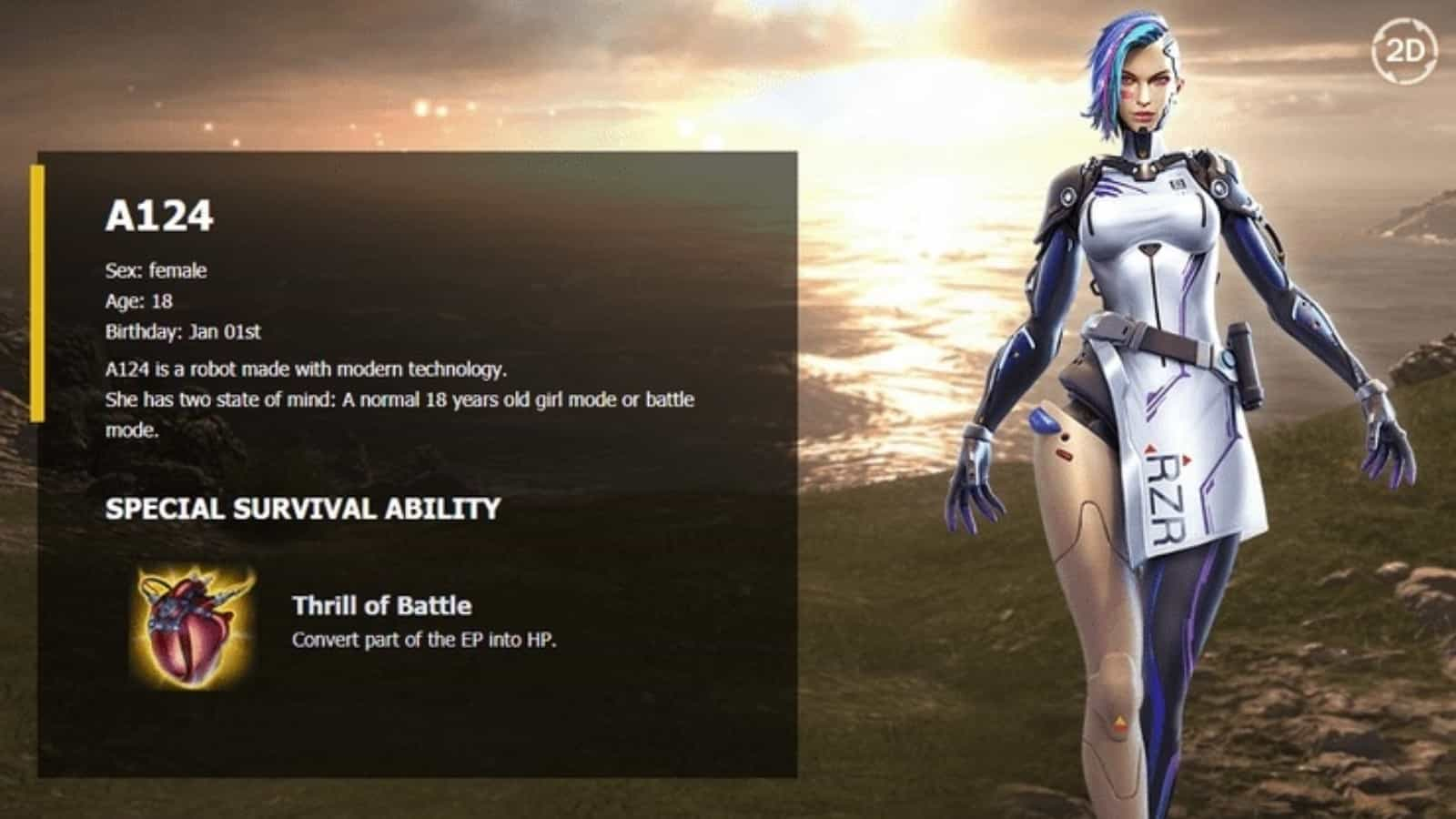 A124 is one of the best female characters in Free Fire. She has an active ability named "Thrill of Battle". Her in-game description says that she is a robot made with modern technologies.
At her base level, she can convert 25 Energy Points (EP) quickly into Health Points (HP) with a cooldown period of 90 seconds. At the maximum level, her ability can convert 50 EP into HP with a much lesser cooldown period of 60 seconds.
This skill can be extremely useful in the close encounter as you can restore 50 HP instantly which gives you an extra edge over the enemy in clash squad mode.
3. Wukong (Camouflage)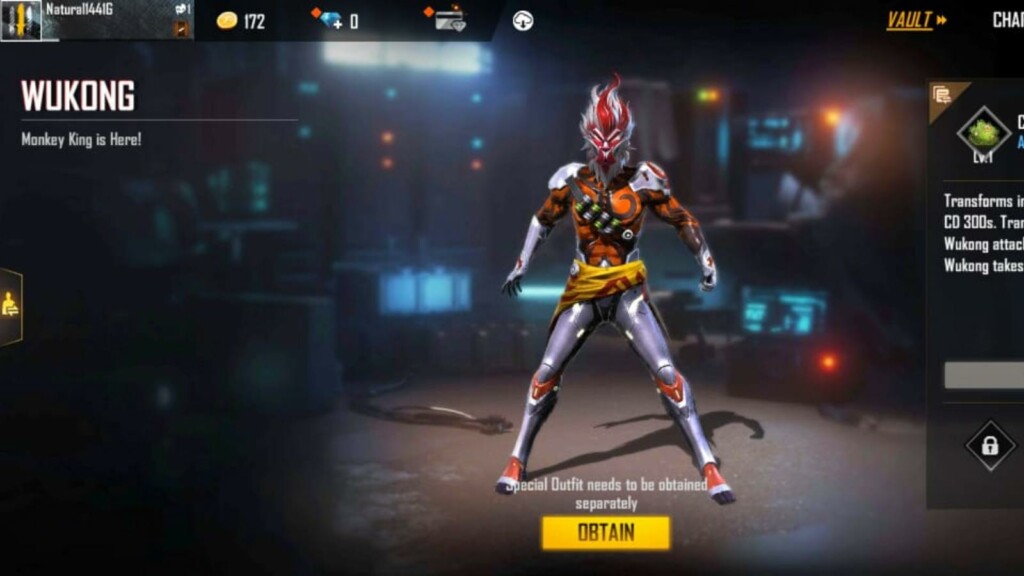 Wukong is one of the first characters that has an active skill. He was an underrated character for a long time but his skill was reworked in the previous OB27 update. Wukong's "Camouflage Ability," has received a significant buff in the OB27 update.
It can transform the players into a bush for 10 seconds and has a cooldown of 250 seconds at the base level. With each kill, the cooldown duration will reset.
The skill was reworked to have a less cooldown duration and the cooldown reset after each kill has send Wukong to the character you want to use. This amazing skill of his has landed him on the third spot of this top 5 best characters in Free Fire clash squad mode.
Related – All You Need To Know About The Lone Wolf Mode In Free Fire After OB29 Update
2. DJ Alok (Drop The Beat)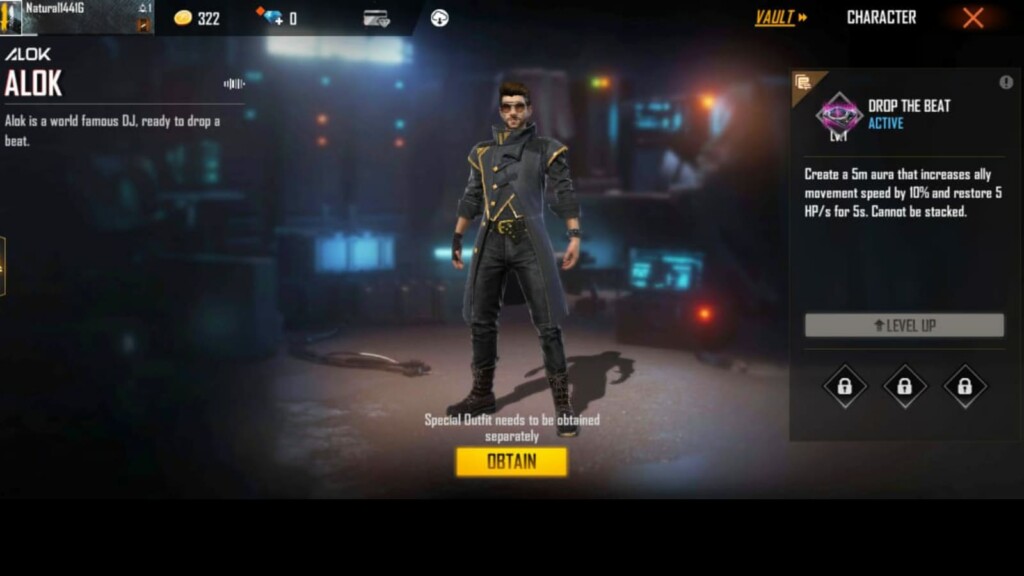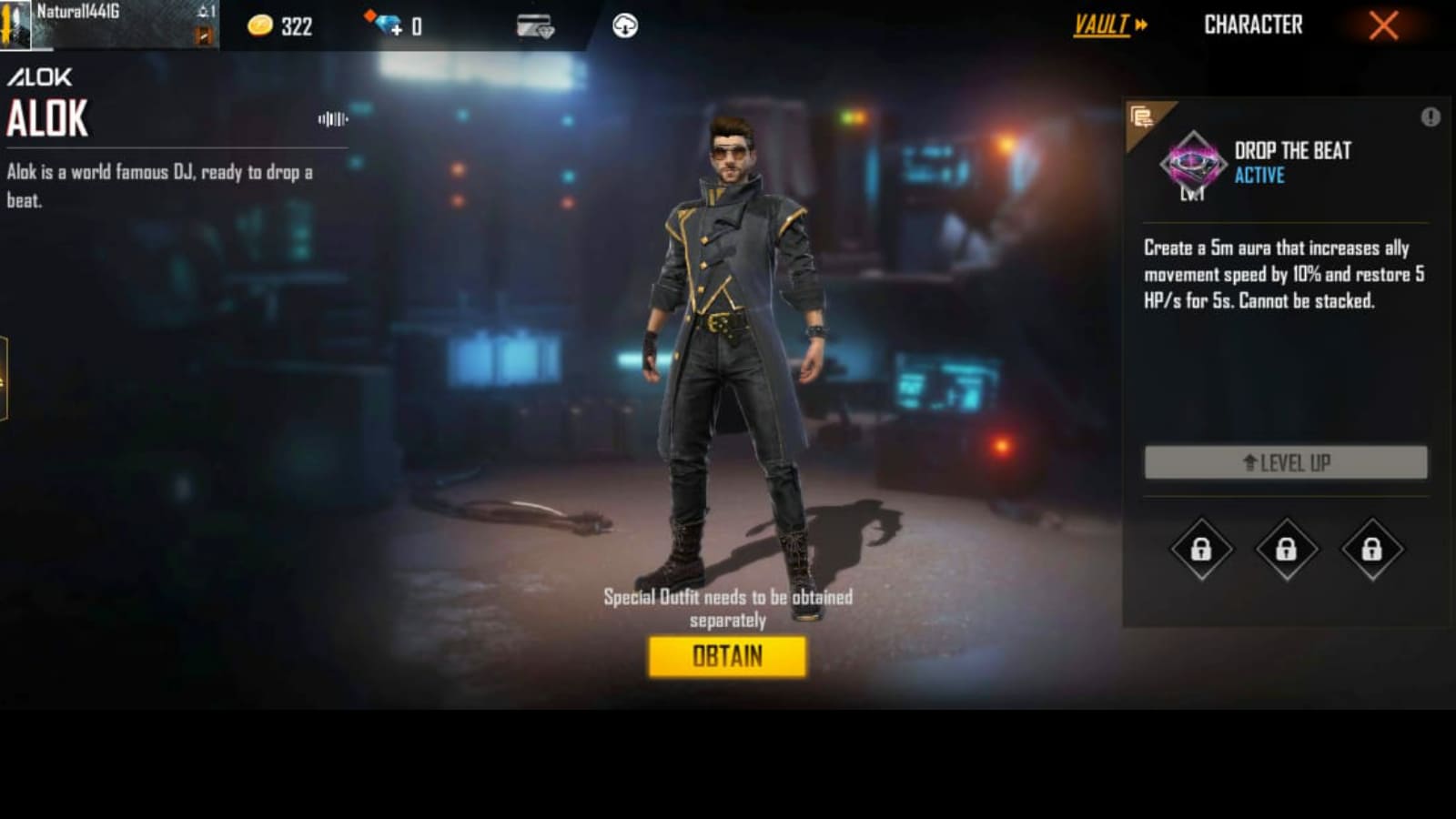 DJ Alok is a popular character and he is prominent for his active ability 'Drop the Beat'. His in-game description says that he is a world-famous DJ who is ready to drop a beat. His ability is so versatile among all other characters. At his base level, the ability can create a 5m radius aura.
Allies within the aura will get a 10% movement speed boost and increase their HP at a rate of 5HP per second for 5 seconds. Once upgraded to the maximum level, the ability increases movement speed by 15% and increases the health regeneration(5HP) duration to 10 seconds. He has a Cooldown of 45 seconds and the effects cannot be stacked.
1. Dimitri (Healing Heartbeat)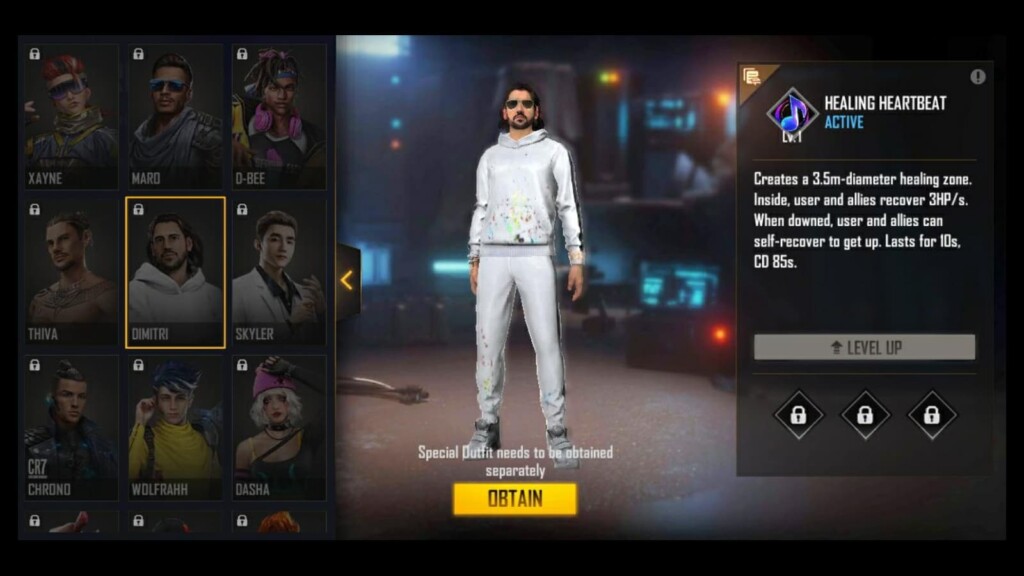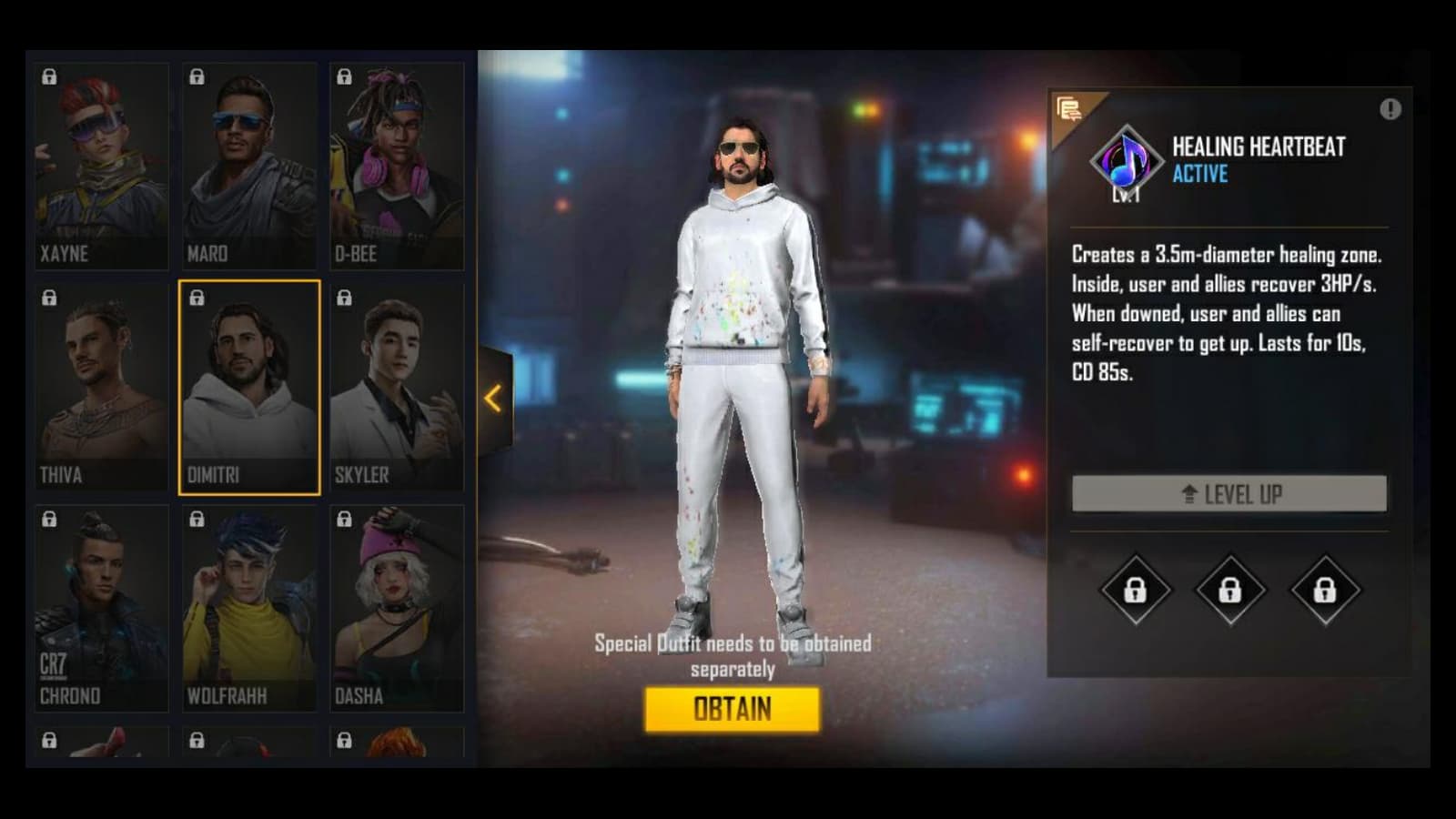 Dimitri is one of the new characters in Free Fire introduced with the new OB29 update. According to his in-game description he is an sound tech engineer who loves action movies. He has an active ability called "Healing Heartbeat".
At it's base level (level 1) his ability creates an aura of 3.5m around him that act as healing zone. Inside that aura both the user and allies recover 3 HP/s. Also when downed user and allies can self-recover to get up all the effects lasts for 10 seconds and comes with cool down time of 85 seconds.
Whereas, at the max level (level 6) all the attributes remains same but the skill use time gets increased from 10 seconds to 15 seconds and the cool down time gets decreased to 60 seconds.
The latest character lands on the top spot of the list of top 5 best characters in Free Fire for clash squad season 9 because of his self-recover skill that can be very useful in the clash squad.
Follow our Instagram handle to participate in huge DJ Aloks Giveaway and to stay updated with every latest news of gaming and eSports scene.
Also Read – Dimitri vs D-Bee: Which Character Is Best In Free Fire?