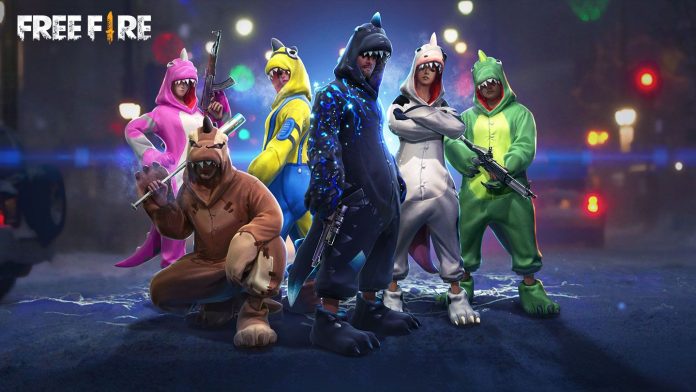 Free Fire is home to a ton of collectible items. One of the most popular collectible are the costumes and costume bundles. Therefore, in this article we take a look at top 5 best Magic Cube bundles in Free Fire for 2021.
Magic Cube is a very rare artifact in the game. This can be obtained in very special events and chests. Moreover, players can collect a number of Cube Fragments to make one Magic Cube.
These can be used to redeem several skins in the game. These skins are exclusive and have several unique features.
Related: Free Fire X Attack on Titans: All you need to know…
The 5 best Magic Cube Bundles
The best Magic Cube Bundles in Free Fire are:
Oni Soulseeker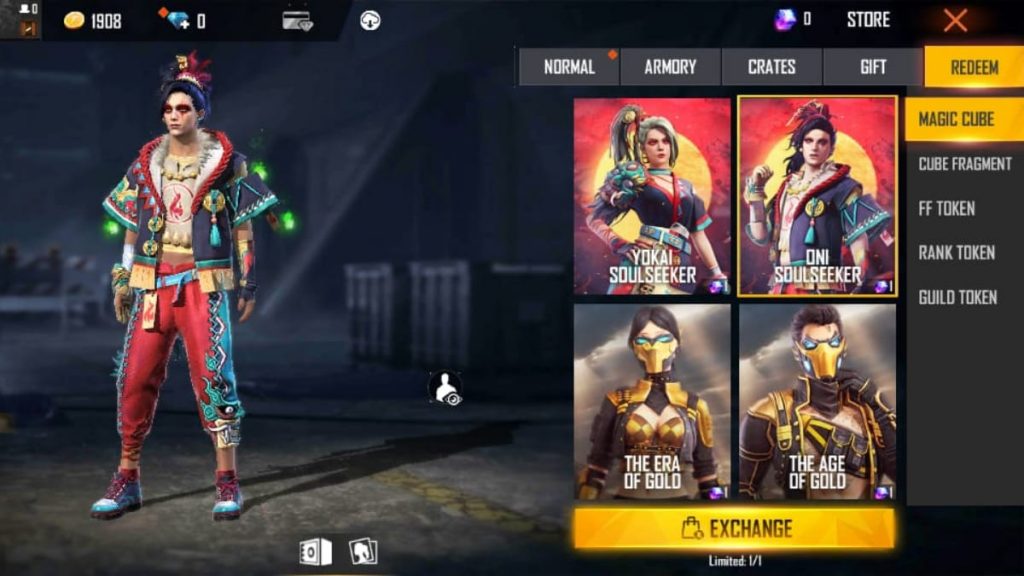 This is one of the latest bundles added to the game. This is the Male version of the Soulseeker Bundle. This can be purchased with 1 Magic Cube. This set includes:
Top Yokai Soulseeker
Bottom Yokai Soulseeker
Shoes Yokai Soulseeker
Head Yokai Soulseeker
Facepaint Yokai Soulseeker
Arcane Seeker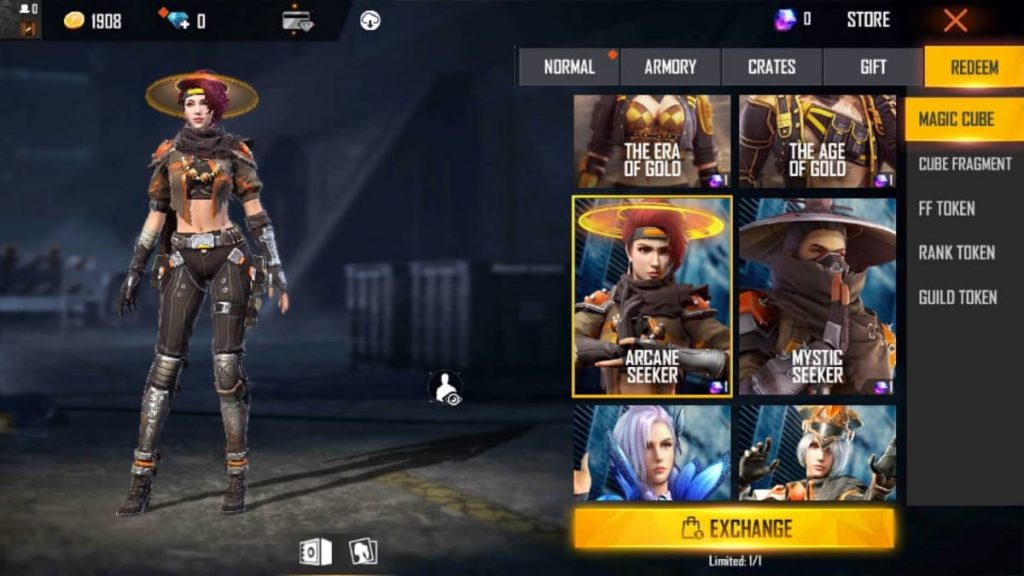 This is a very futuristic looking bundle with a mish-mash of robotics and samurais. The Arcane Seeker is the female version of the Seeker bundles. This set similarly costs 1 Magic Cube.
The set consists of the following:
Head Arcane Seeker
Top Arcane Seeker
Bottom Arcane Seeker
Shoes Arcane Seeker
L.C. Commander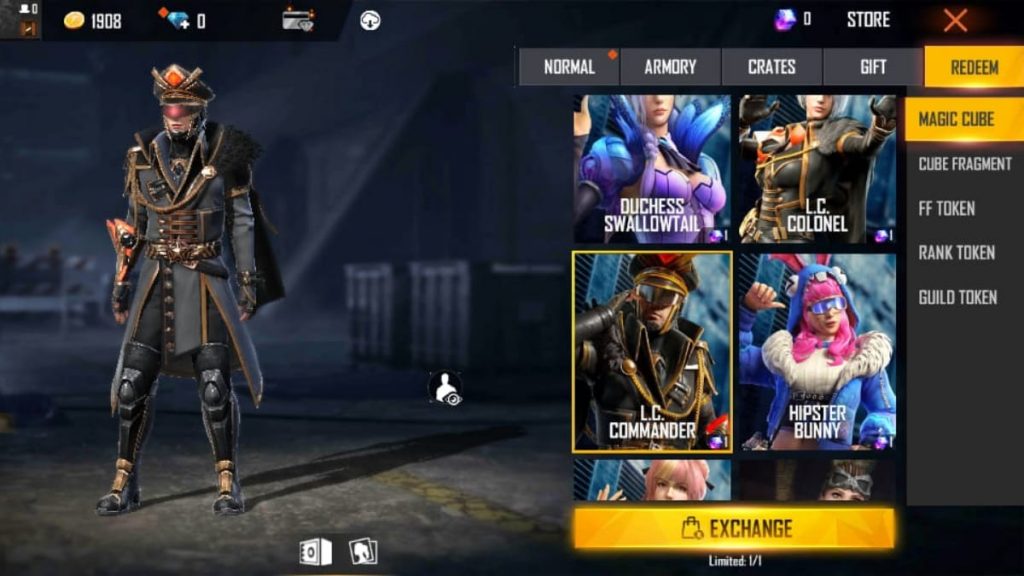 The L.C Commander is a modern take on the classic commander uniform, This bundle has a amazing black and gold decals with a cape. This is male version of the Commander bundles. Moreover, this costs 1 Magic Cube.
This set includes:
Head Commander
Mask Commander
Top Commander
Bottom Commander
Shoes Commander
The Age of Gold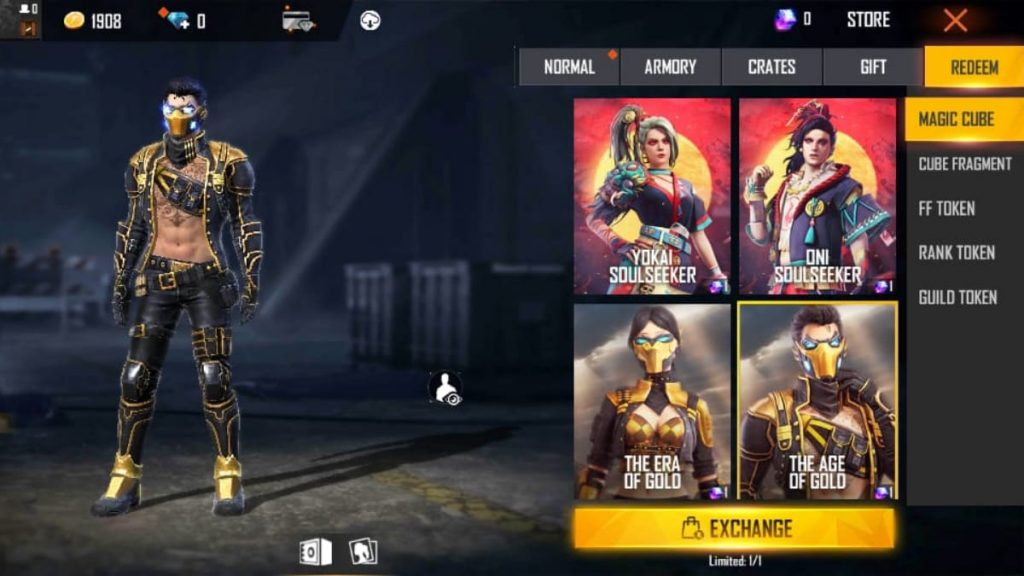 The Age of Gold is a very cool looking Magic Cube bundle. This bundle has the costume adorned with golden accessories and features. This can be purchased with one Magic Cube. This is the male variant of the skin.
The bundle has:
Head Age of Gold
Mask Age of Gold
Top Age of Gold
Bottom Age of Gold
Shoes Age of Gold
Duchess Swallowtail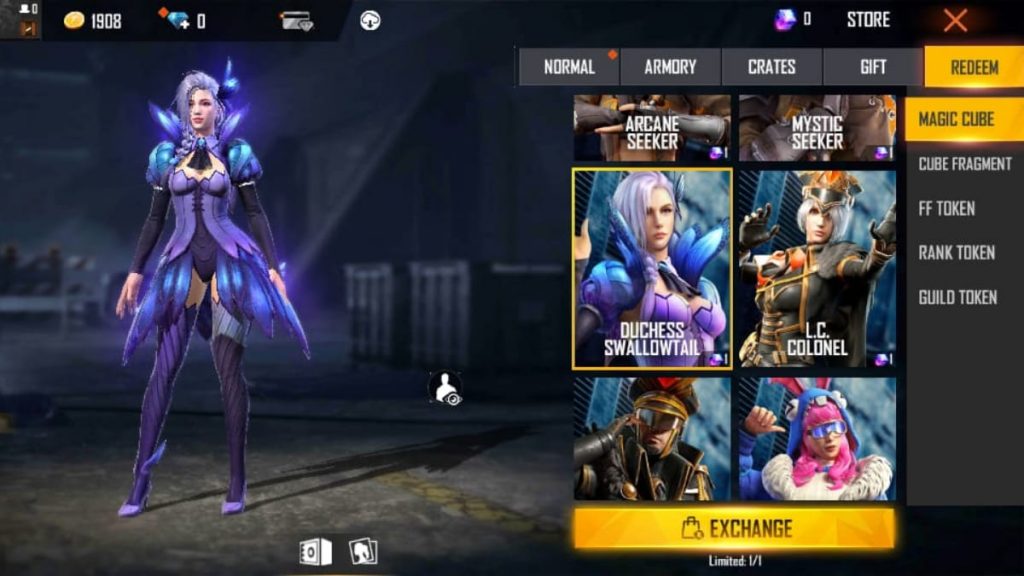 This is a very beautiful purple themed bundle with a theme of butterflies. This is a female skin and also features several new features like fireflies, in the background.
This set consists of:
Head Duchess Swallowtail
Top Duchess Swallowtail
Bottom Duchess Swallowtail
Shoes Duchess Swallowtail
These are the top 5 best Magic Cube Bundles in Free Fire 2021.
Note: This list consists of the views of the author. However. the views of the reader might differ.
Also read: Latest Attack on Titan Female Survey Corp bundle in Free Fire:…