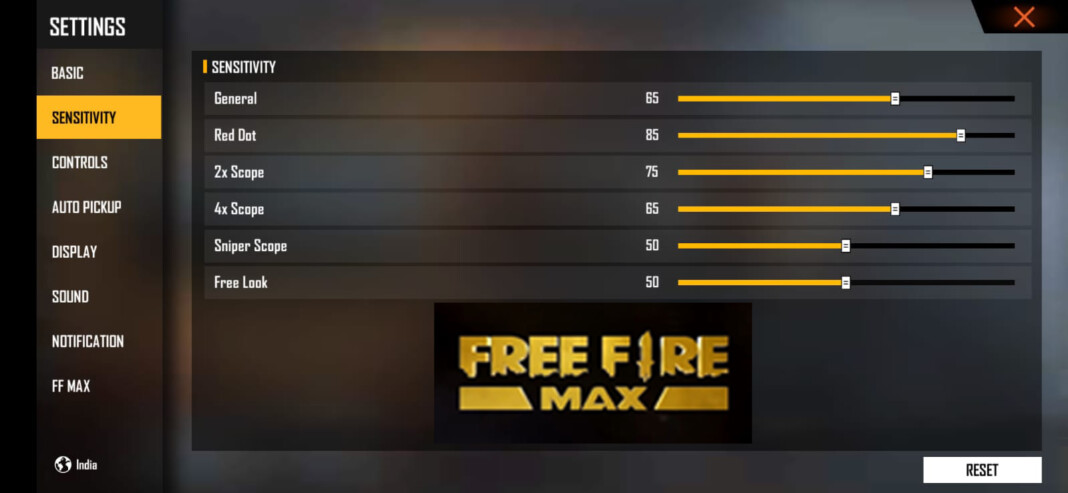 Best Sensitivity settings for Free Fire MAX: Free Fire game offers an extensive gameplay platform for all and there is huge room for customization. Players will never have to settle for less as there is a ton of options to customize the in-game look or appearances. Apart from that, players are given the chance to customize a few of the in-game settings like General settings, Sensitivity settings, control settings, display settings and more.
Controls and Sensitivity are the main aspects of Free Fire as they play a crucial role when aiming and taking shots. Also, it also helps in movements and headshots are taken with practice along with good sensitivity settings. Hence, a better sensitivity is needed for doing movements and taking headshots, be it close or long-range. So, here in this article, we will look at the best sensitivity settings for Free Fire MAX.
Read More: Top 5 Most Subscribed Free Fire YouTubers In India For October 2021
Best Sensitivity settings for Free Fire MAX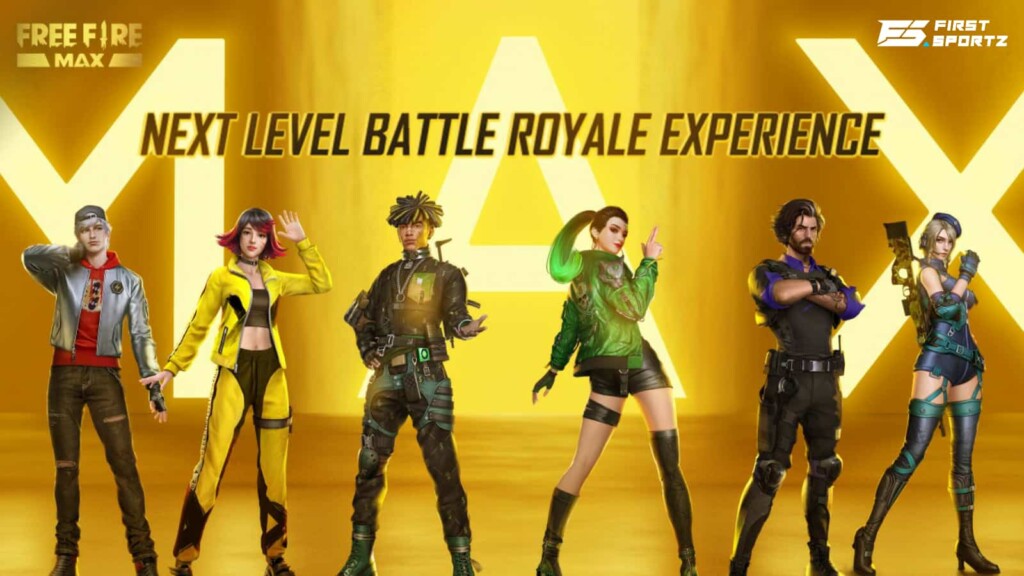 Free Fire MAX has been released officially and globally recently on September 28, 2021, alongside the OB30 update. It comes with improvised graphics and other new features like Craftland, which lets players create their own map in the game and a 360-degree lobby, which enables players to showcase their in-game cosmetics. Apart from these, there are other new improvisations in terms of game mechanics and animated visuals. It is to be noted that this game version provides the same gameplay experience as the original title does, and it allows players on both versions to play together with the help of Firelink Technology.
Since some of the elements and aspects are new, players find it hard playing this new version of Free Fire. But, in fact, developers have synchronized both versions such that most of the things work similar in both of these games. So, players can try out their Free Fire sensitivity in this new version if they had a good one on the original title.
Here are the best Free Fire MAX sensitivity settings for Headshots: (for low-end devices – <=4GB RAM)
General: 90 to 100
Red Dot: 60-75
2X Scope: 99
4X Scope: 95
Sniper Scope: 20-30
Free Look: 50-75
Here are the best Free Fire MAX sensitivity settings for Headshots: (for high-end devices – >4GB RAM)
General: 80 to 100
Red Dot: 50-55
2X Scope: 80
4X Scope: 75-80
Sniper Scope: 10-20
Free Look: 50
Players can make changes in the above settings as they may not be suitable for everyone. They can try playing in the training grounds by making changes to bring out one ideal settings. Apart from that, players should practice more and more to hit headshots because it is not an overnight process. Consider checking our piece for some tips on headshots.
How to change sensitivity settings in Free Fire MAX?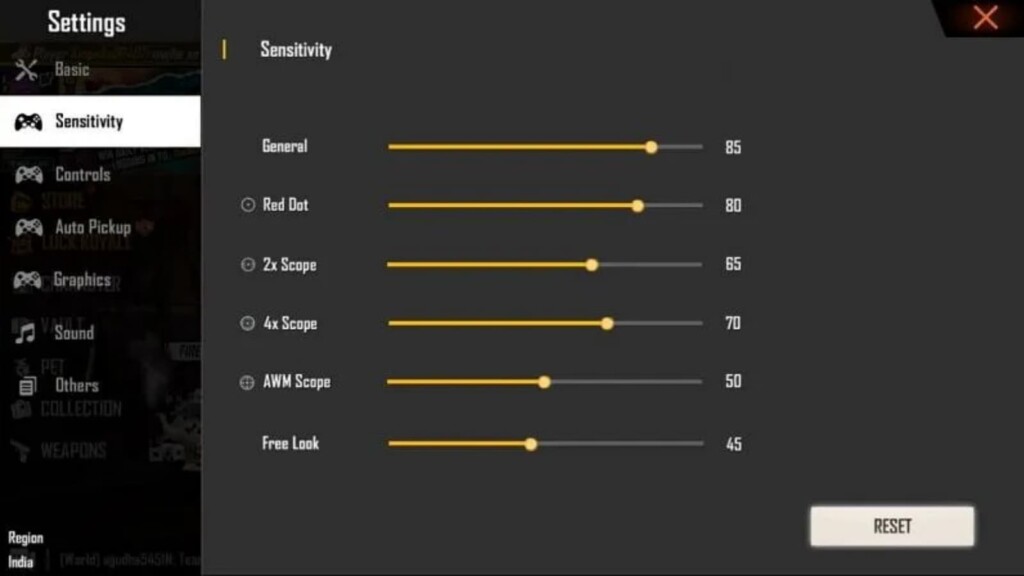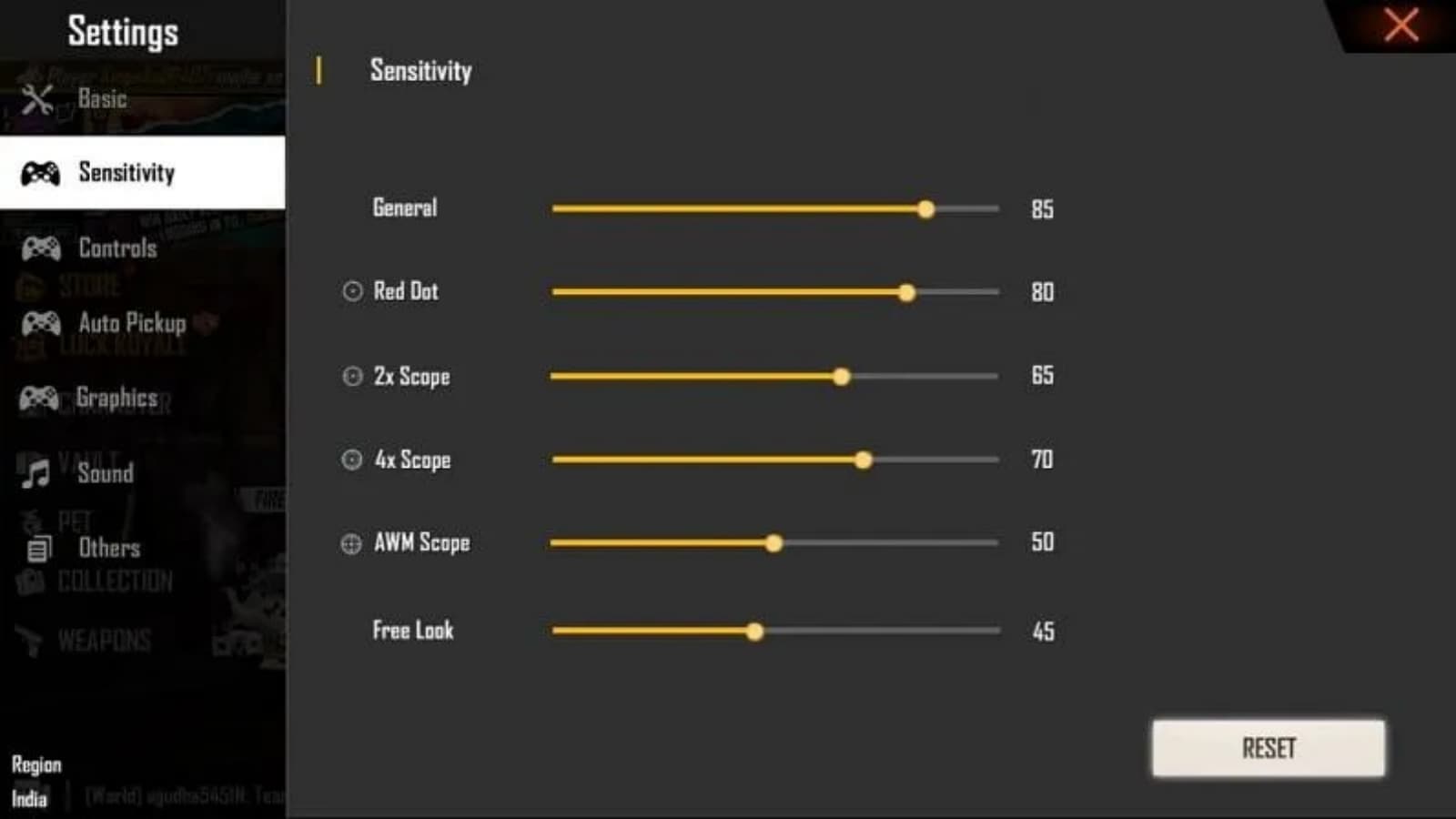 Open Garena Free Fire MAX on your device and let the game to load into its main lobby.
Now, tap on the settings icon that is displayed on the top right corner of the main lobby screen.
Among all options, tap on the Sensitivity settings tab to proceed.
Copy the settings from Above and apply.
Also Read: Best Free Fire character combinations with Chrono after his nerf in the OB30 update