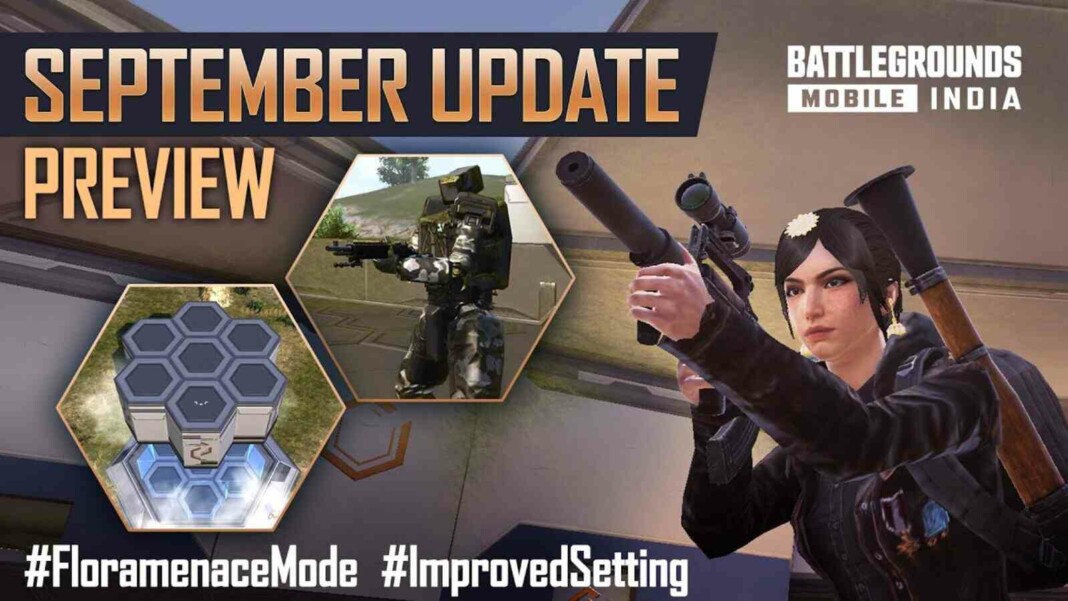 BGMI 1.6 update patch notes: Ever since the PUBG Mobile 1.6 update has surfaced on its servers, BGMI players are even more hyped up for new patch update as the new update has exciting and thrilling features, which players have witnessed on the Internet. As the BGMI has most of the features of PUBG Mobile, players are excited to explore them out in the Indian version.
Battlegrounds Mobile India is hitting new heights with each passing day and the developers had rolled out the IOS version recently. It received a patch update since its release and is now close to bringing in a new update. The developers have rolled out new features and more regarding the upcoming patch via their social media handles and on YouTube. Let us look at those features:
BGMI 1.6 update patch notes
Flora Menace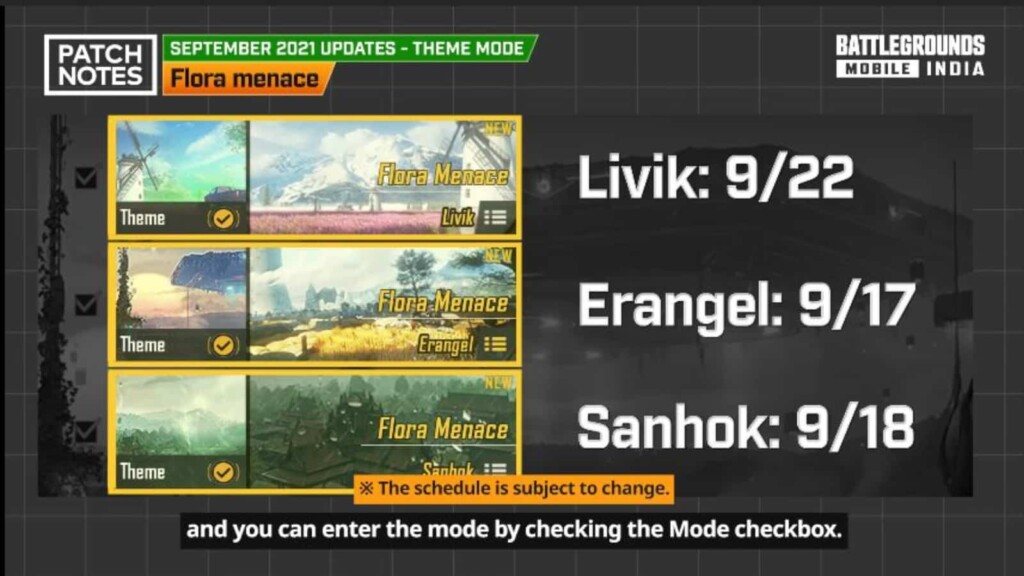 The new update introduces a new game mode which is called Flora Menace. The game mode will be made available on the following time periods: (The dates are subjected to change)
Livik: 22 September 2021
Erangel: 17 September 2021
Sanhok: 18 September 2021
Rejuvenation Barrier: In the chosen areas, players can heal up when not engaging in any fights or opponents.
Dynahex Supply: It is possible to buy weapons, ammunition, armour, and other items with Nacores found on the ground. These objects will be delivered to their spot via a supply capsule.
Cell-Matrix: Located on the Erangel map, gamers can access this feature through the portals scattered throughout the map. Cell-Matrix robots and opponents must be defeated in order to obtain Nacores.
Features from Mission Ignition mode such as Riot Shield, tactical marking device, air conveyer and more are available in this mode.
---
Fatal Contamination Event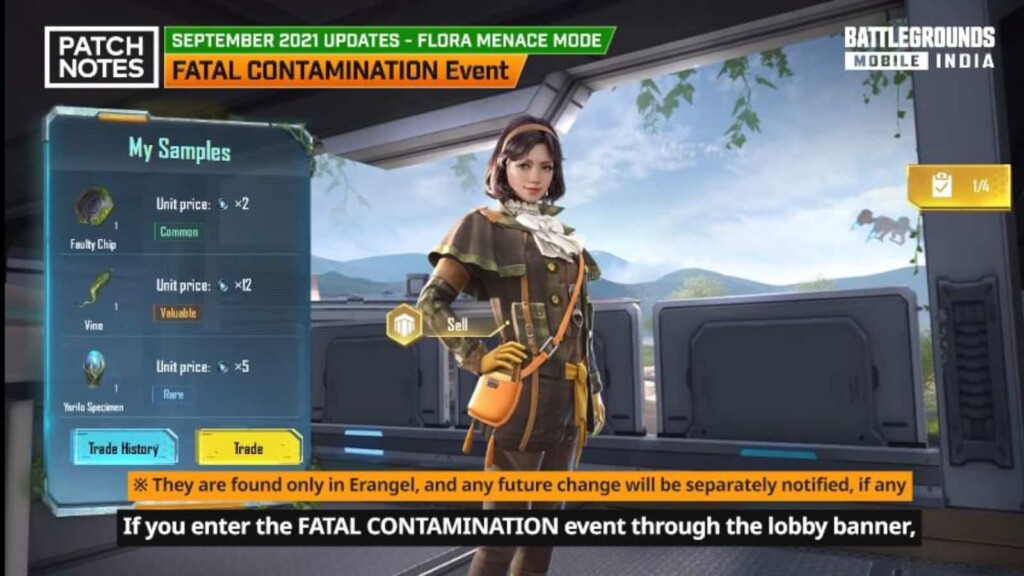 Players on the Erangel map of this new mode can find items like Yarilo Specimen, epic purple, and Vine. They can sell these items to Anna for Research Supply Tokens. The tokens can be used to buy permanent skins and other items available in the even store.
Other game modes
Vs AI mode: Eliminate AI-Controlled opponents to get chicken dinner. You can play with friends and yourself.
---
Flight Route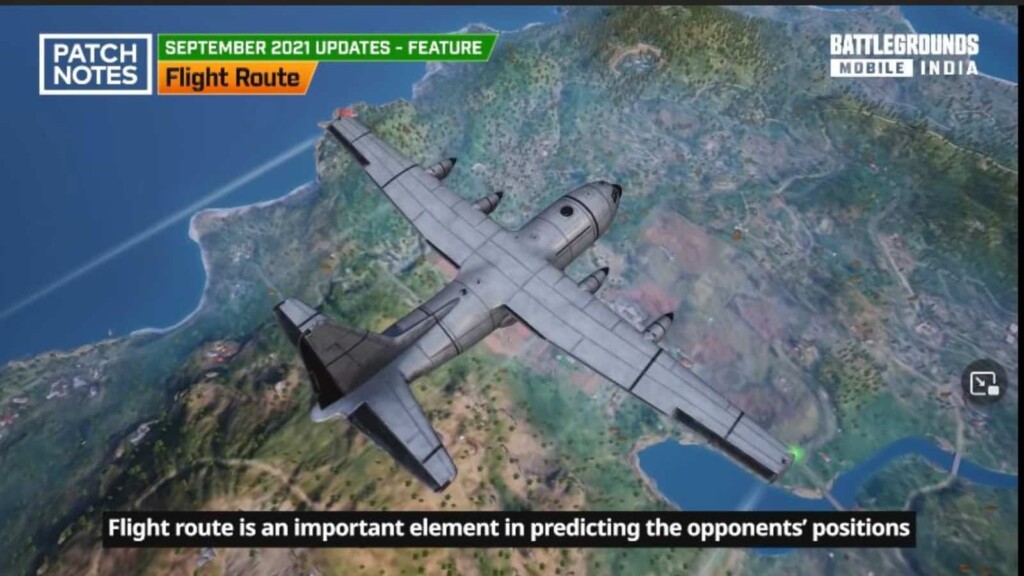 Flight Route in BGMI is a new addition to the game in the new patch update. Players can check the route of the flight by click on the 'show route' button on the minimap. It is visible before the match begins i.e. when the flight disappears from the scene. Players can check the route anytime during their playtime.
---
UI Changes and other enhancements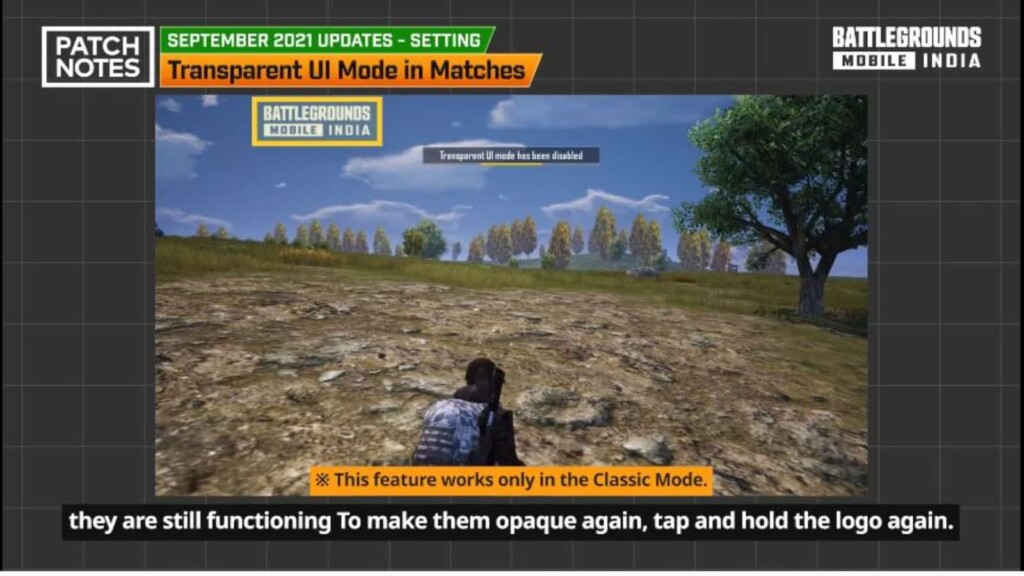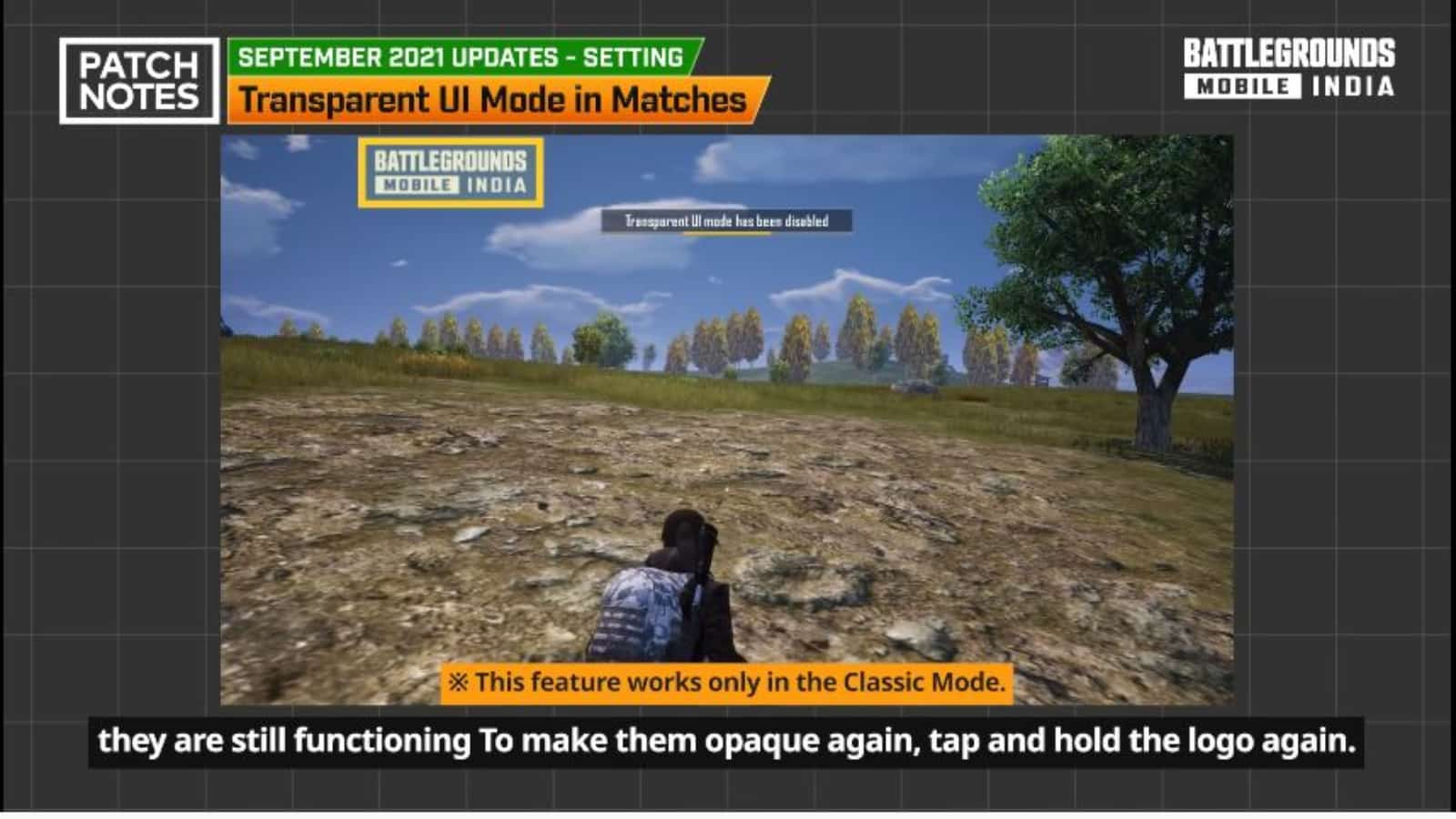 The developers have included new features in BGMI to the settings section including the UI.
merging crouching and laying prone
Sprinting sensitivity
Anti-Aliasing effecs in the Graphics section(2x, 4x)
Use bandages continuosly
Transaprent UI – click in the Battlegrounds mobile India logo to activate or disable
Headshot sound effects
Scope focal length adjustment
Auto pickup 'Sticky Bomb' in Karakin map
Read More: iYD Esports part ways with Team Tamilas by bidding farewell to their BGMI roster
---
Vehicle Adjustements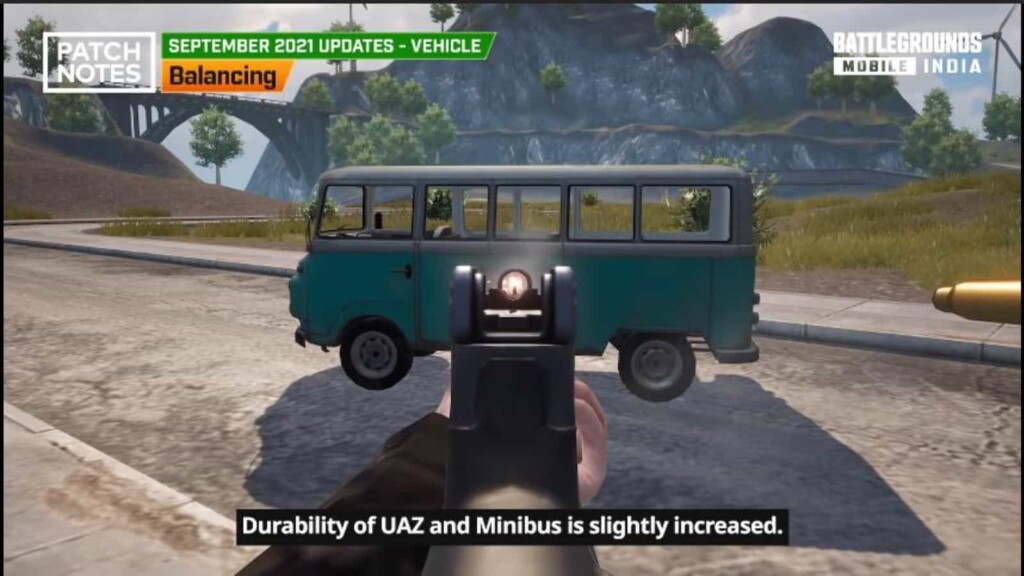 In Miramar, vehicles are easily explosible and it becomes harder for players to play on the map. Certain vehicles like Minibus and UAZ have received an enhancement in their vehicle durability.
---
Weapons in Arena mode and Training Mode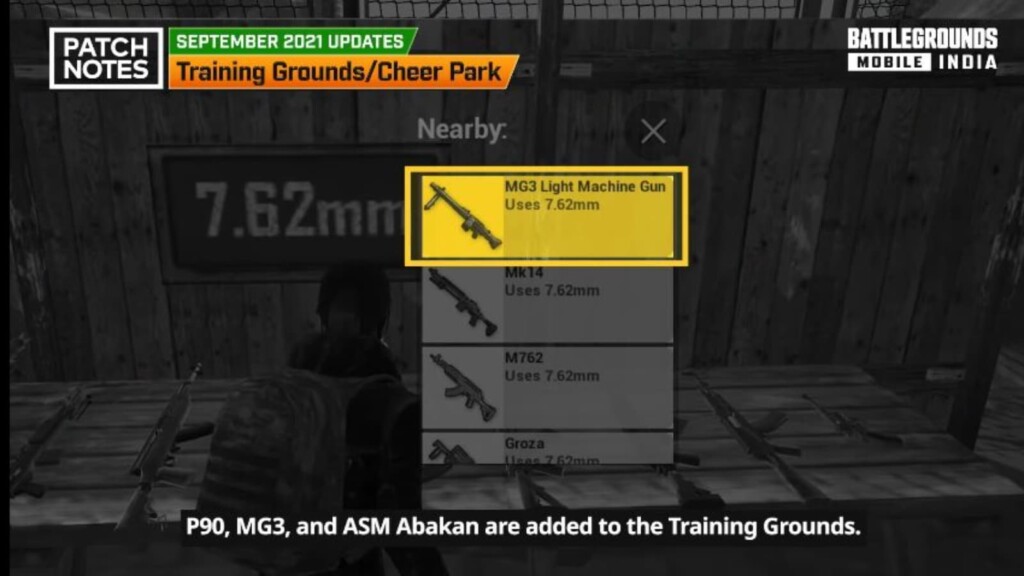 New weapons are being added to the Arena mode and the list of new weapons include P11, Famas, MK12.
P90, MG3 and ASM Abakan are the new weapons that are added to the Training Mode. Infinite ammo option is given in the training ground and thus, they never run out of bullets.
---
New Effects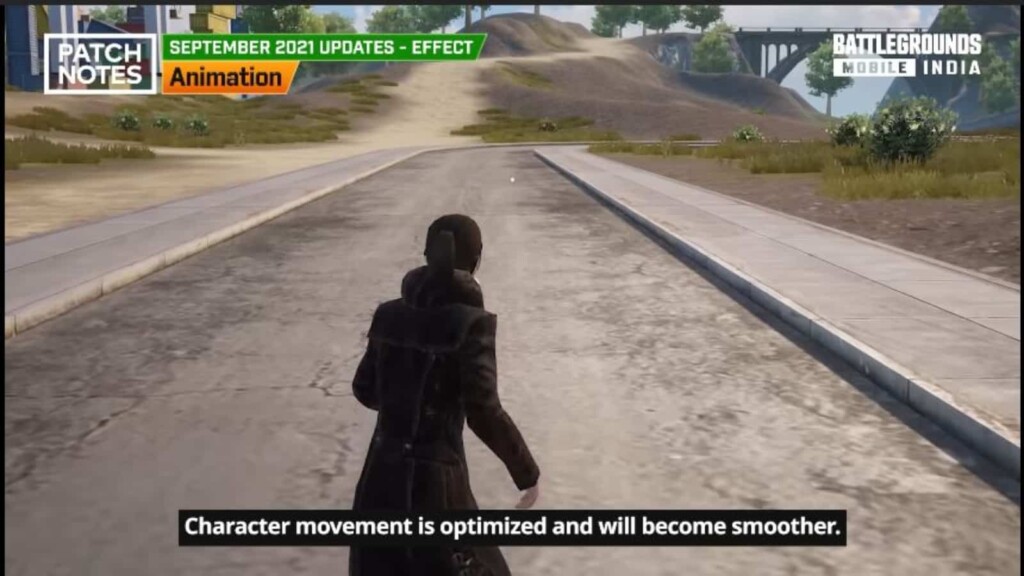 New effects and changes include:
Camera vibration due to the explosion of Grenade is improved
Health status bar
Firing animation of Deagle pistol
Chracter animation – smooth
Improved Landing and dropping from aeroplane animation
Movement, sprinting, Pivo turn and swimming are improved
Distance added in the chat box when universal mark is active.
---
Season C1S2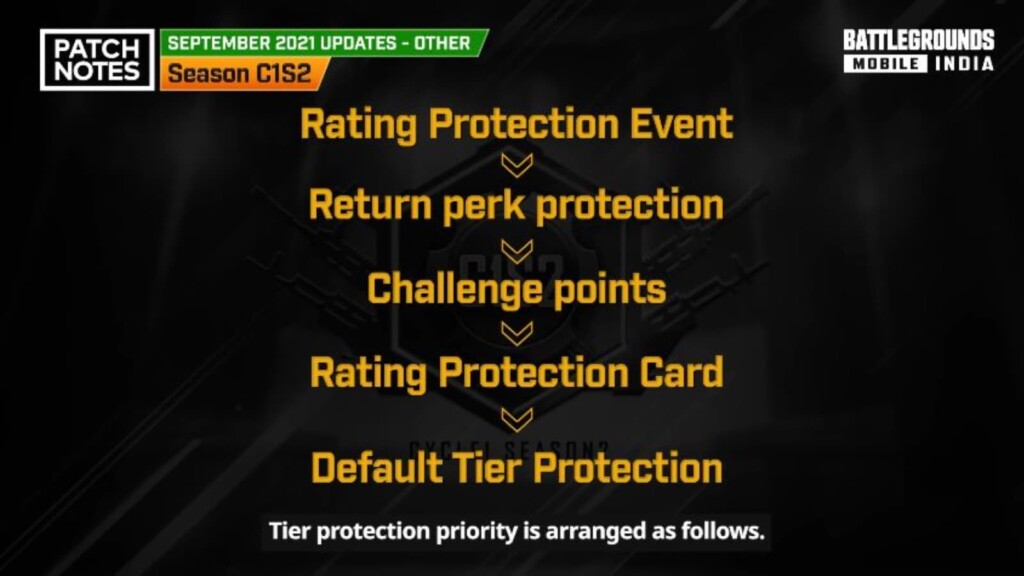 Tier protection
Rating Protection Event
Return per protection
Challenge points
Rating Protection Card
Default Tier Protection
---
Old game modes Comeback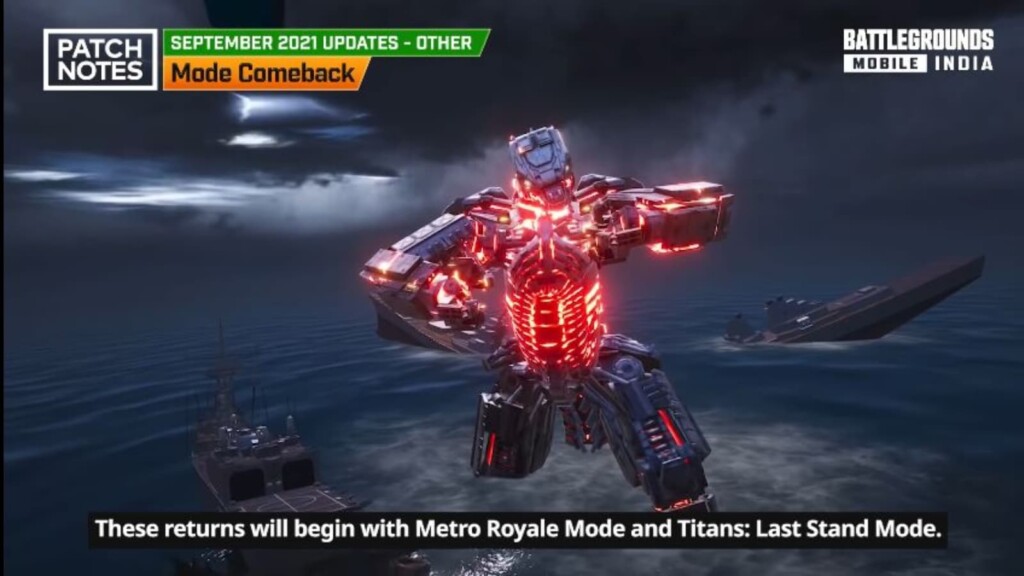 The old game modes which had become significantly popular will return to the new patch, starting from Sep 28. The modes include Metro Royale mode and Titans: Last Stand mode.
Also Read: Ghatak reveals the reason for the delay of BGMI India Series 2021